Admire The Maximalist Style Of The Talented Kelly Wearstler => As an interior designer, Kelly Wearstler finds influence in Modernism and old Hollywood glamour as created by Dorothy Draper and William Haines, and the work of architect Aldo Rossi. Her style has been described as Hollywood Regency and Maximalism and the quality in which she brings this maximalist approach to her interiors is simply brilliant. Kelly is internationally recognized with distinctive design awards and numerous publications. Join  Modern Chandeliers Blog and have a look at her inspiring design projects. Admire The Maximalist Style Of The Talented Kelly Wearstler
See also: Breathtaking Design Projects In Los Angeles
Admire The Maximalist Style Of The Talented Kelly Wearstler
Admire The Maximalist Style Of The Talented Kelly Wearstler
Hillcrest Residence
The interiors of the historic home have evolved over the years as Wearstler uses her own residence as a creative laboratory, experimenting with newly discovered vintage and contemporary designs, curating a global assemblage of unique and important pieces of furniture, furnishings, and art collected throughout her travels. The two-story 1934 James Dolena architectural masterpiece retains many original, refined details, from the intricate Georgian, neoclassical, and regency moldings, to the handsome marble bathrooms and even the solid, boiserie paneled doors. The house surrounds an internal courtyard that can be seen from almost every room in the home. The interiors remain true to Wearstler's belief in mixing styles, eras, and mediums, bringing together the stars of the past with today's emerging artists to create environments – indoors and out – that are at once inviting, comfortable and evocative. Admire The Maximalist Style Of The Talented Kelly Wearstler
Editor´s Choice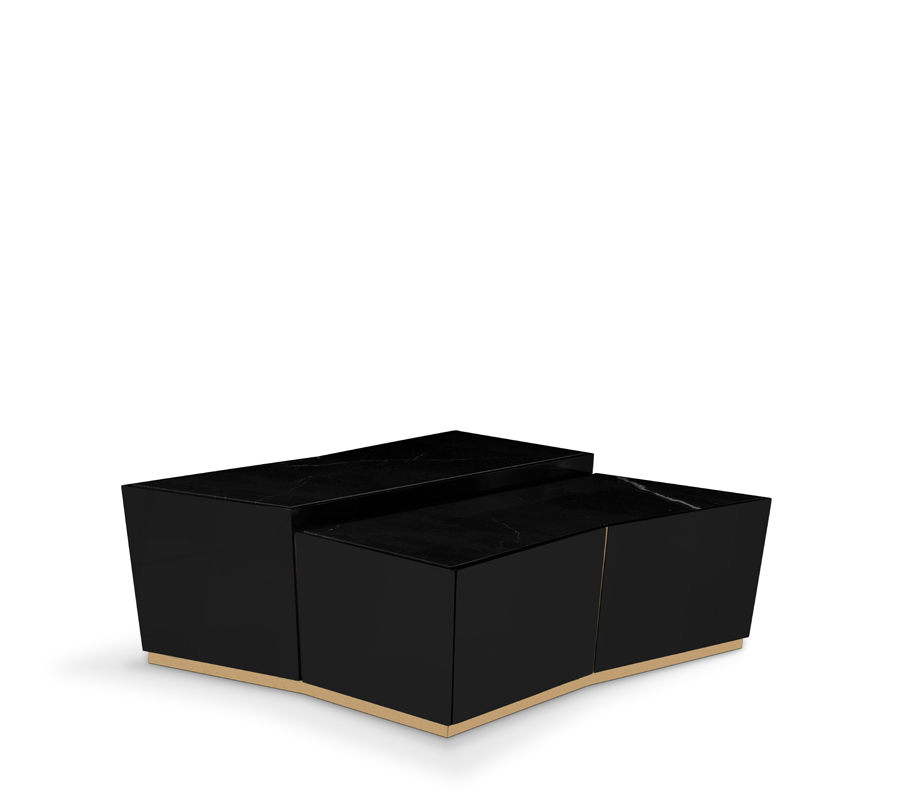 Admire The Maximalist Style Of The Talented Kelly Wearstler
Madison Avenue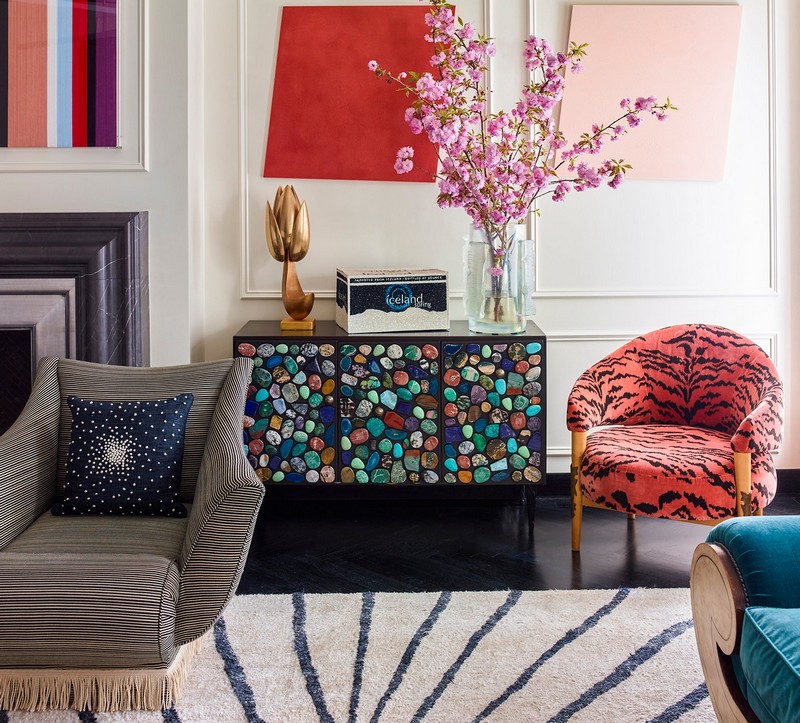 A 1901 beaux-arts limestone townhouse just off Central Park boasts a significant architectural heritage, evident from the stately exterior. With this important cue as a guiding thread, Kelly Wearstler infused a full, gut renovation of the interior with grand gestures and fine detailing in rich materials that echo the building's history. A modern sensibility thoughtfully lives within via an extremely sophisticated mélange of styles ranging from Chinese art deco to European mid-century masters, and contemporary emerging artists that are both inspired and incredibly welcoming. Admire The Maximalist Style Of The Talented Kelly Wearstler
See also: Nubian Sideboard
Admire The Maximalist Style Of The Talented Kelly Wearstler
Westfield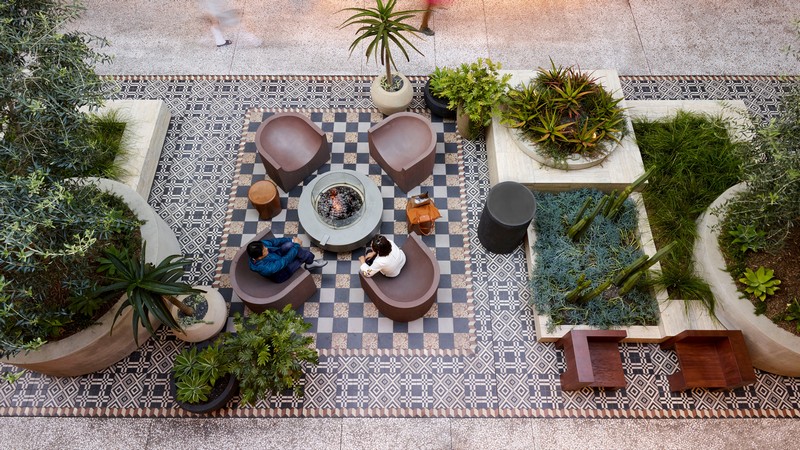 Reflecting Kelly Wearstler's celebrated West Coast style, the design, and architecture of the landmark retail destination Westfield Century City conveys the unique heritage and lifestyle of Los Angeles and the essence of southern California's easy elegance and casual luxury. Natural, artisanal materials in neutral hues, outdoor residential settings layered with artisanal tiles, natural woods, varied furniture, and lush landscaping create a uniquely immersive experience through elements usually integrated into bespoke hospitality environments. With an emphasis on materiality and detail, Wearstler's design makes abundant use of white and smoky grey metals, custom-designed solid teak furniture, linear and flowing architecture, as well as lattices that serve to shade and dapple the abundant sunlight. Courtyards pay homage to the Mediterranean's similar climate, with reflecting pools and Moroccan-inspired tile. The property's gardens contain a series of intimate spaces and seating areas, shaded by wood-screened trellises, olive trees, and aloe plants. Admire The Maximalist Style Of The Talented Kelly Wearstler
Admire The Maximalist Style Of The Talented Kelly Wearstler
Santa Monica Proper
Designed by Kelly Wearstler, Santa Monica Proper Hotel is a luxurious yet relaxed beachside destination with a sophisticated sensibility. The climate, history, and iconography of its namesake city were the inspiration for the design identity of the property and its inherent storytelling. Punctuated throughout with artful interpretations of iconic coastal elements, the reception features a hand-carved desk with linework reminiscent of a shell and a sand-infused gesso canvas behind it. The reclaimed oak hardwood floor has an intricate octagonal pattern inspired by a bird's-eye view of a beach umbrella, while a bronze white-wash patina chain-link sculpture pierced with a neon light stands 9ft-tall. The sweeping rooftop deck and pool embody the modern indoor/outdoor California lifestyle, infused with a nature-inspired palette heightened by bold patterns and silhouettes. Architectural elements, ambient lighting, and potted greenery establish the interiors interplay and an environment designed for lingering. Admire The Maximalist Style Of The Talented Kelly Wearstler
See also: Tycho Table Lamp
Admire The Maximalist Style Of The Talented Kelly Wearstler
Wooster Residence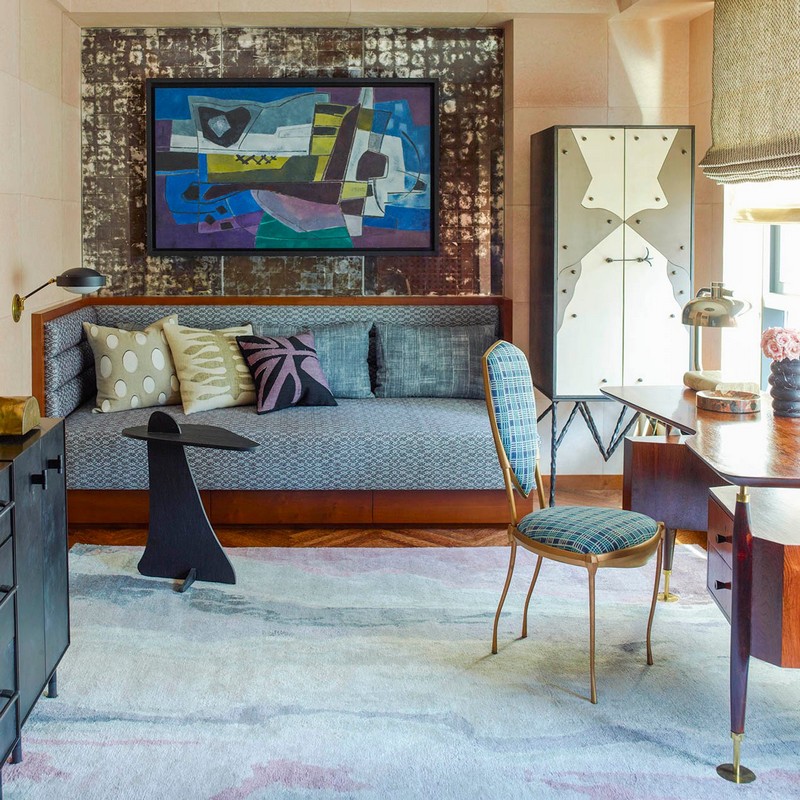 Sitting high above Soho's cobbled streets, the spectacular views from this three-story, two-bedroom penthouse residence was where the romance began for the reimagining of the client's NYC pied-à-terre. A complete renovation of the interior space made way for Kelly Wearstler's vision of an open and richly eclectic, jewel-box home. Infused with distinctive materiality, bold colors, custom furnishings, rugs and wallcoverings, and unique finds from all over the world, the residence speaks to the beauty of the unexpected. Key pieces include a colorful custom stacked enamel cabinet with brass pulls and cast bronze feet designed as a centerpiece for the living room, a vintage 1970s wood-painted figural sculpture at the second story entry, and a custom console table and custom enamel brass cabinet both created by artist Peter Shire. Thoughtfully placed throughout the residence are hand-selected furnishings by Gio Ponti, Paul Evans, and Jacques Jarrige.
Admire The Maximalist Style Of The Talented Kelly Wearstler
Editor´s Choice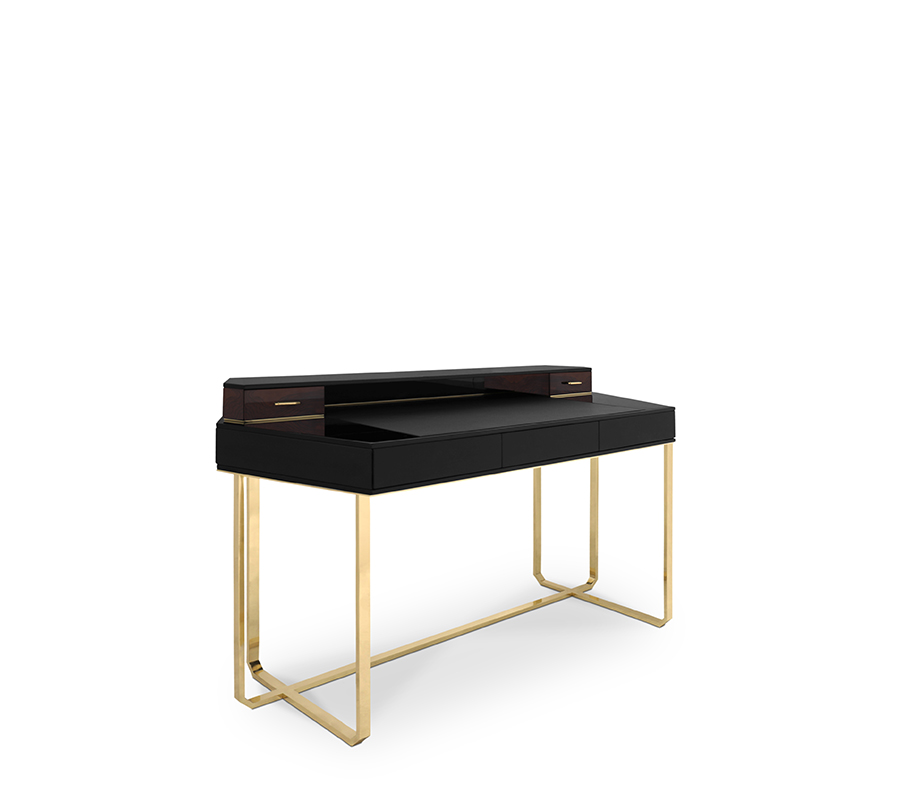 Harper Avenue Residence
This California-style Spanish-style bungalow home in the vibrant neighborhood of West Hollywood offered an exceptional blank canvas for its design. Desiring a home that celebrated the clients' personal love of art, color, and sculpture, Kelly Wearstler created within the expansive open layout a self-confident design incredibly unique with an infusion of contemporary and vintage art, furniture, and sculpture by established and prominent emerging artists. Inspired by the client's own paintings, the bright, playful yet sophisticated color palette punctuates the fresh spirit and artful, happy mood throughout the home. Dynamic Memphis art pieces, including vintage Ettore Sottsass and Gary Knox Bennett, and contemporary commissions are thoughtfully incorporated into every room. A leafy gesso cabinet fashioned by Katie Stout, a malleable chandelier sculpture by Misha Kahn, a resin-coated credenza by Matthew Morgan, and a Peter Shire custom bar cabinet is among the key pieces adding distinct personality to each living space.
See also: Top 25 Showrooms In Los Angeles
Admire The Maximalist Style Of The Talented Kelly Wearstler
If you enjoyed this article regarding Admire The Maximalist Style Of The Talented Kelly Wearstler then make sure to check out our socials to find news, inspirations, and more interior design ideas:  Pinterest and Instagram.
Admire The Maximalist Style Of The Talented Kelly Wearstler
< ?php get_footer(); ?>
Admire The Maximalist Style Of The Talented Kelly Wearstler
Admire The Maximalist Style Of The Talented Kelly Wearstler