Design MEETings with the CEO of Laure Nell Interiors : "Picture Coco Chanel removing one accessory before leaving the house, and you have Laetitia's very tailored and deliberate approach." This is the best description for Laetitia Laurent, Owner & Lead Designer at Laure Nell Interiors.

From Paris to the World
Design MEETings with the CEO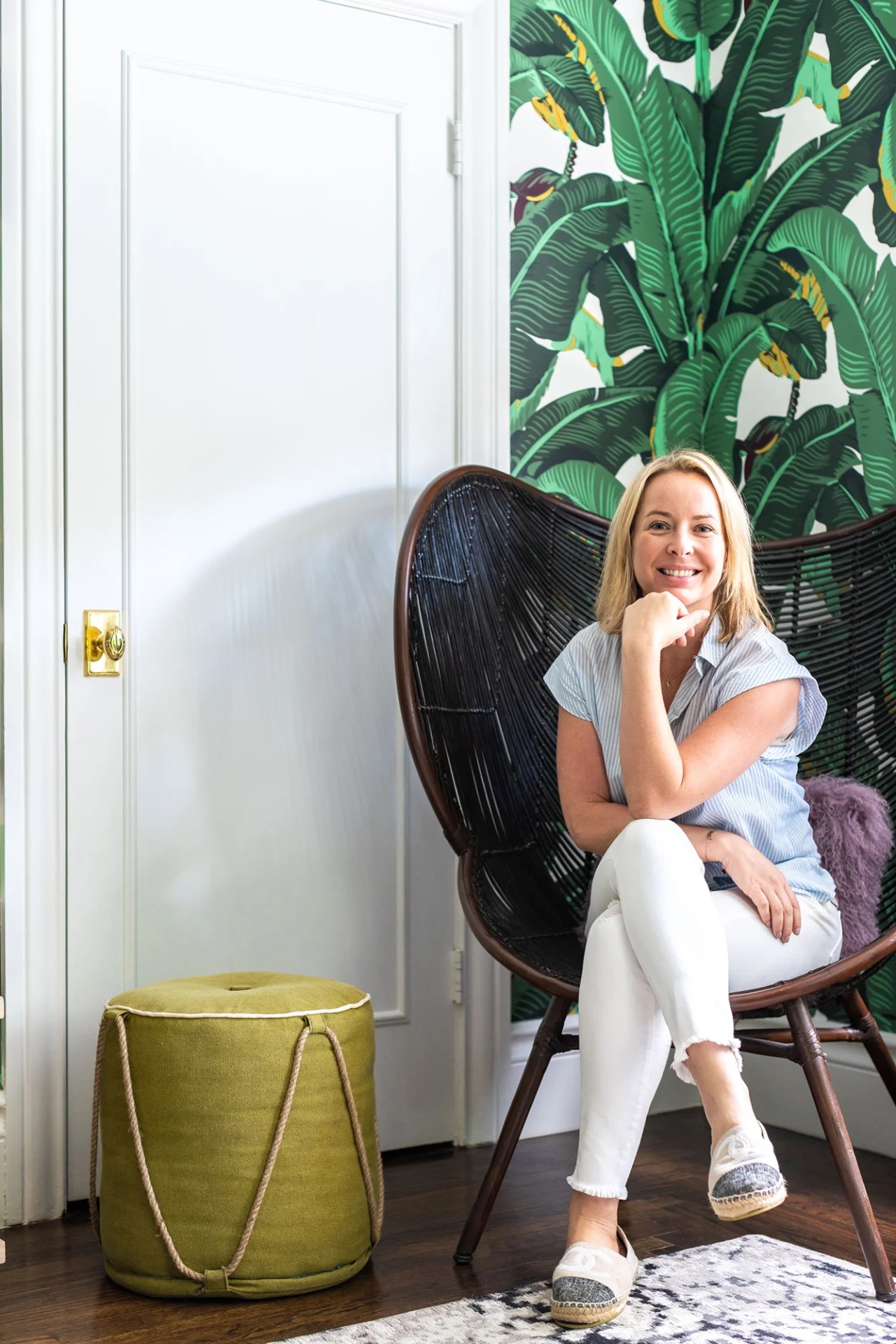 SEE ALSO: Erase Every Distraction In This Mont Blanc Luxurious Retreat By Luxxu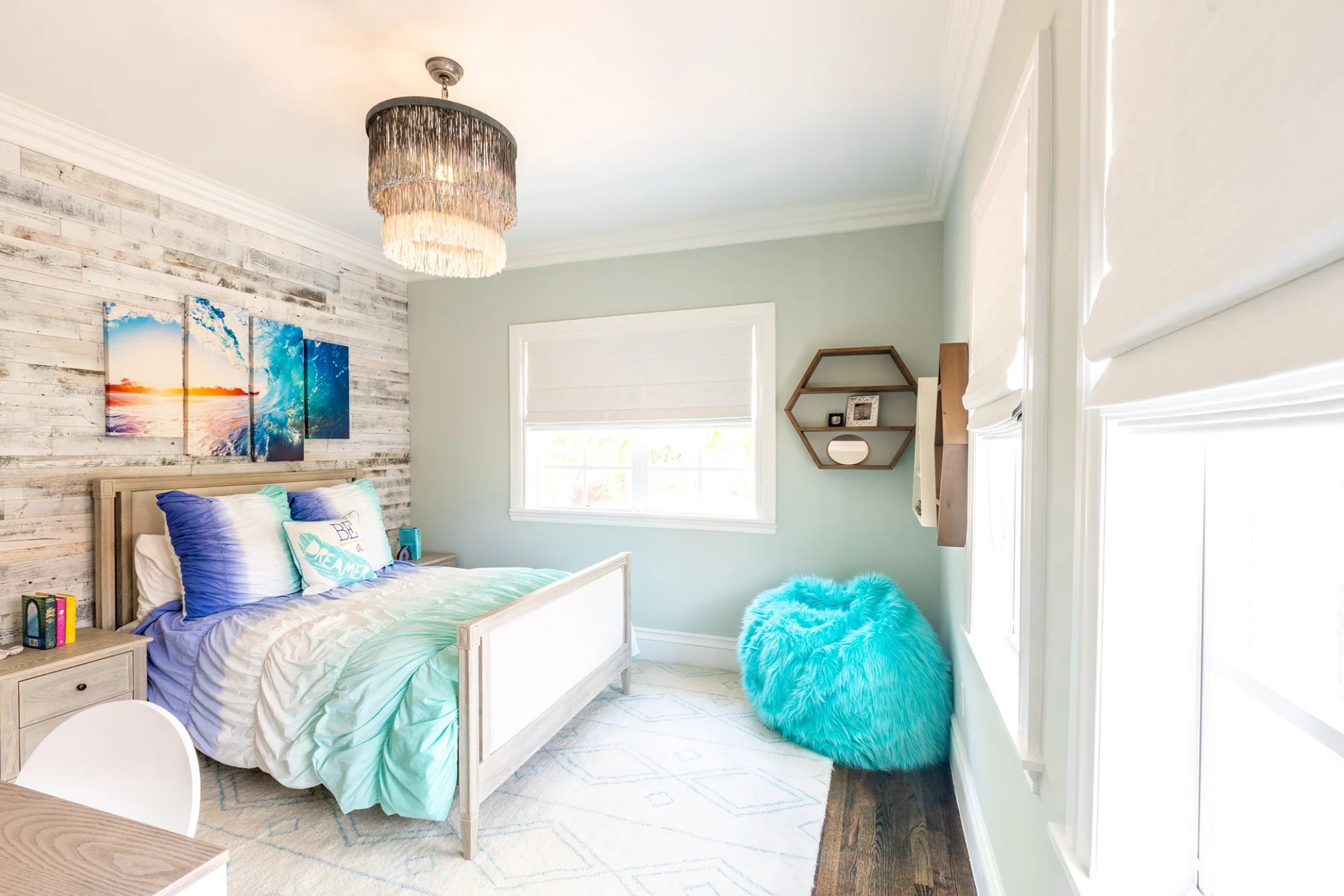 Laetitia Laurent grew up in Paris surrounded by all the masterful artwork and architecture. This always inspired her and she ended up studying art and history at the Sorbonne. She also did a master's degree in history and international relations, but she always wanted to explore this from a design perspective. Laure Nell was initially a women's and children's fashion line with a home décor branch, but as she put fashion and décor pieces into their client's homes, she found herself rearranging more and more furniture and accessories. That eventually turned into a full-time focus on interiors. Design MEETings with the CEO
Although she is currently living in Florida, Laetitia often returns to Paris, where she grew up and studied: "Paris has so much history, art, and architecture to glean from, and an energy that you can't find anywhere else. It always feels like I'm coming home when I'm there." 
Besides, when traveling she always discovers a new artist, new material, new old finds. She believes that our houses feel more at home when they feel collected and each piece tells a story. This is one of the things she loves most about being an interior designer and that inspire her: the thrill of the hunting trip to discover special pieces and introduce her clients to brands and artists they had never heard of before.
Another thing she loves is collaborating with architects, builders, and subcontractors and seeing how their creativity and craftsmanship help bring the whole vision to life. But the best part is always seeing the project come together in the end and revealing it to clients. The Owner of Laure Nell Interiors says that there is nothing like the feeling she gets when they seeing the clients' reaction to their dream home.

Speaking of a dream home… we couldn't miss asking the interior designer if her home reflects her design style, of course! Design MEETings with the CEO
Laetitia uses European principles of form and proportion as her guide.
She tells us her house is full of natural light, organic materials, and furniture that are comfortable and livable, but also beautiful to look at. This is how she designs her clients' homes as well. So it is confirmed that it reflects her style. In addition, she also tells us that she recently purchased her first Roy Lichtenstein, which demonstrates her love for art – a passion that is also usually shared with her clients.  Design MEETings with the CEO
Her passion for art is such that when the world returns to normal, Laetitia Laurent would like to expand her business by taking clients with her on shopping trips abroad to art galleries in Paris and bazaars in Morocco and beyond.
Who wouldn't love to go with a renowned interior designer and passionate art lover on a trip like this? What an amazing idea! Design MEETings with the CEO
When we say Laetitia is a renowned interior designer, we mean it. And if proof were (even more) needed, we have two here. Design MEETings with the CEO
If you are passionate about interior design, you have certainly heard of interior design awards like the Luxe Interiors + Design RED Award or ASID Awards (American Society of Interior Designers). Lead Designer at Laure Nell Interiors has won awards at both.
In 2019 she won the 2019 ASID Award for Best Traditional Kitchen, which led us to ask if Leatitia considers the kitchen the most important room in the house or the room that should be decorated first.  "The kitchen is the heart of the home. It's where everyone always gathers." 
She likes to design the kitchens to have an open floor plan so that whoever is in the kitchen can also see and interact with anyone in the breakfast area or family room. The project that won Best Traditional Kitchen was designed like a Parisian residence, with red velvets, gold fixtures, and a romantic floral wall covering, and carried that feeling into the rest of the house.
Design MEETings with the CEO
In 2020 Laetitia won the Luxe Interiors + Design RED Award for the Wow-Factor Room category. The room was designed as a music room for a client of Laurent's, who is a musician and uses it for many jam sessions. The house is a historic home in Fort Lauderdale and was originally designed by Francis Abreu, who designed many local landmarks in the 1920s. She wanted to update the house for the clients while respecting its classic pedigree. "The banana leaf wallcovering does that by making the room feel bold and contemporary while nodding to the motif that Dorothy Draper originally designed in 1937 for the Arrowhead Springs Hotel in California." 
Design MEETings with the CEO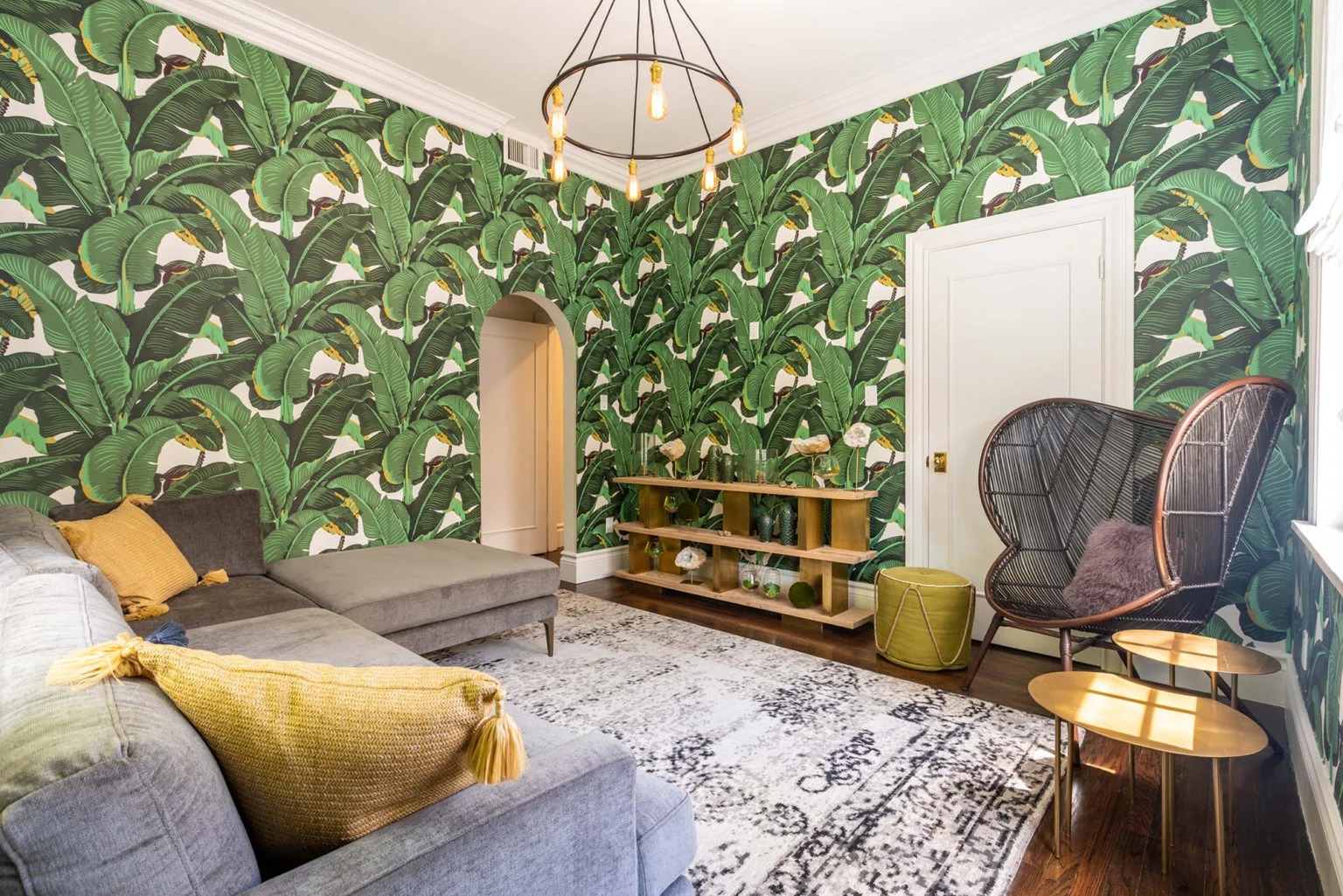 All this success exists because Laetitia has an intertwined philosophy of life and design. This is because she feels the home should truly reflect who the person is – where they have been, what they love, and what makes them comfortable. Even the person's fashion sense can play a role in the color palette and materials they will feel best living in.
< ?php get_footer(); ?>
Design MEETings with the CEO
If you enjoyed this article regarding Design MEETings with the CEO of Laure Nell Interiors then make sure to check out our socials to find news, inspirations, and more interior design ideas: Pinterest | Facebook | Instagram.
Design MEETings with the CEO
Design MEETings with the CEO
Laure Nell Interiors