Get To Know Mark Hampton – An Iconic Design Firm => Since Alexa Hampton took the reins of Mark Hampton, her father's iconic firm, as owner and president in 1998, she has advanced its legacy of elegant, practical, classically based interiors for modern living – and extended its global reach. From New York City to Hangzhou, China, her project portfolio encompasses luxe, beautifully layered urban apartments, expansive town and country residences, private airplanes, and yachts. Hampton translates the classical principles of good design and decoration into some of today's most elegant, enduring, and functional domestic landscapes. Today Modern Chandeliers Blog will showcase some of the most dazzling pieces of work created by this wonderful design firm, all you have to do is lay back, relax and marvel at these truly luxurious projects.  
See also: Best Interior Design Projects In New York City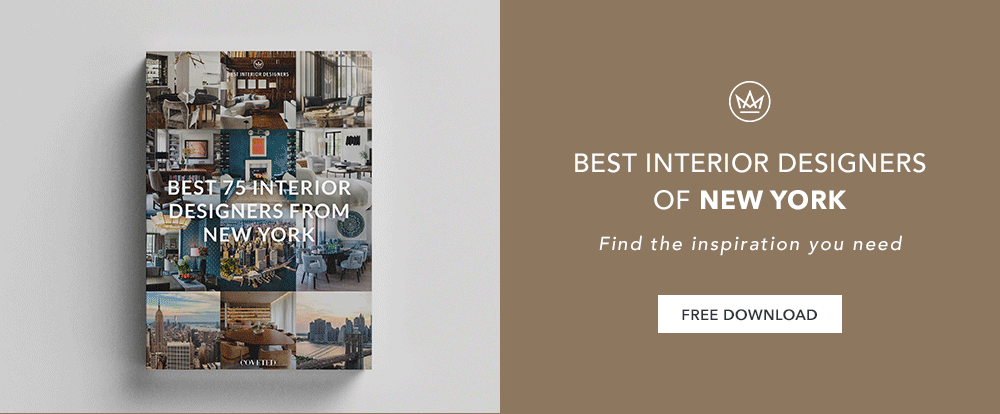 Park Avenue Duplex Apartment, New York
This Duplex Apartment located in the Big Apple is an absolute masterpiece, Alexa Hampton´s traditional approach really did wonders for the interior design of this house, every piece was carefully selected to create a refined and classical ambiance.  
Kips Bay Decorator Show House
A Kips Bay Show House versatile and mesmerizing design project, although these interiors, were decorated back in 2014 their style remains timeless. The color palette selected was extremely bold and lively and definitely brought a special flair to this space. 
See also: Noir Stool
The Quogue Club at Hallock House
The Quogue Club at Hallock House in Quogue, New York, is a luxury boutique hotel at the gateway to the Hamptons and the east end of Long Island. Therefore, we could nothing less than a collection of luxurious interiors from Alexa Hampton and indeed that's exactly what we got. 
Long Island House
Despite being mostly known for a traditional and luxurious classical style this Long Island Property reveals a more modern and contemporary touch. The manner in which different styles are blended throughout this project is simply seamless and incredibly harmonious. 
Editor´s Choice
See also: Thor Center Table
Louisiana House
A stunning residence in Lousianna characterized by a golden-based color palette that conveys a fantastic and royal look that you simply have to marvel at. Additionally, the refined and luxurious upholstery selected for this decor fits perfectly with the whole environment of this residence that is complimented with sensational lighting that highlights its most exquisite details.
West Side Apartment
This Westside apartment is the embodiment of what a modern luxurious lifestyle looks like. Every interior design piece was carefully selected to fit perfectly with the apartment and the city´s style. The space planning was absolutely brilliant as it allowed for a mixture of elements that merge beautifully together creating a sophisticated ambiance worthy of a New York piece of real estate such as this one. 
Alexa's Manhattan Apartment
This decor project really takes that close-to-home feel one step further. This is the lovely Alexa's Manhattan apartment one of the most unique interior design projects you will see. This uniqueness is displayed by the incredible design solutions Alexa found for every single room in this house, all the residences divisions possess a characteristic and distinctive character and ambiance. They complement each other in a dazzling and wholesome manner and the final result is just like this design firm itself, simply iconic. 
Editor´s Choice
See also: Top Interior Designers in NYC – 5 unique designers of New York City
If you enjoyed this article regarding Get To Know Mark Hampton – An Iconic Design Firm then make sure to check out our socials to find news, inspirations, and more interior design ideas: Pinterest | Facebook | Instagram.