Interior Design Project: Upper East Side Flat ⇒ An outstanding Upper East Side flat was recently renovated by Ovadia Design Group for a family of five. The main purpose of this Interior Design Project was to modernize the interiors while still retaining the old charm of the building. It was designed taking into consideration one particular desire of the couple, which was that they wanted a place that could easily and graciously entertain and so it certainly does.
Both the living and dining areas exude contemporaneity to its finest notion. The dining room features a soft color palette and a series of complementary patterns that are both harmonious and sophisticated. Suspended above the dining table is the Tycho Rectangular Suspension by LUXXU, a lighting piece with gold-plated brass and ribbed crystal glass structure, that matches perfectly with the beige and white tones of the dining chairs and floor in this Interior Design Project.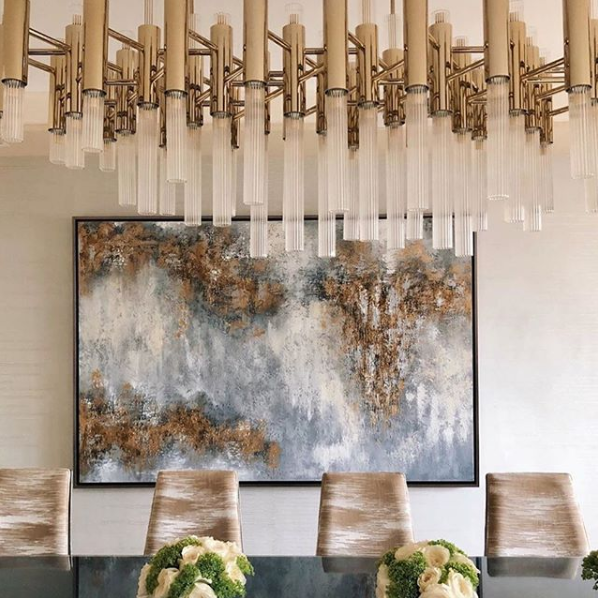 Contrary to the dining room, the living room of the Interior DesignProject highlights more pops of colors, such as dark-toned blue in the modern sofa and gold in the unconventional coffee tables by Boca do Lobo. A unique rug with flower motifs also grants a unique touch and rounds up the interior design.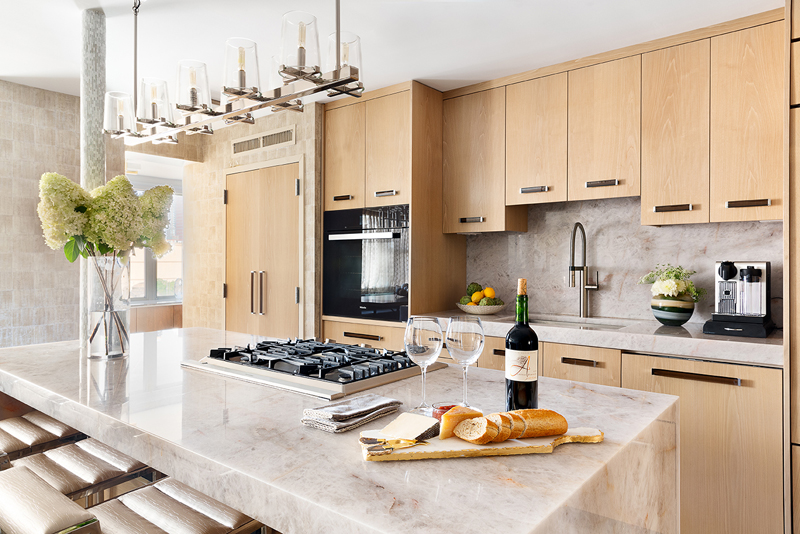 By request of the couple, the kitchen is a closed-off utility space decorated with lighter tones as well, a marbleized kitchen island and a minimalist lighting piece with a candle-like nature. Moreover, the bathroom is one of the few places that breaks away from the neutral palette characteristic of this Interior Design Project, and instead, a vibrant wallpaper in pink and gold tones adds a more feminine touch and modern elegance to the residence.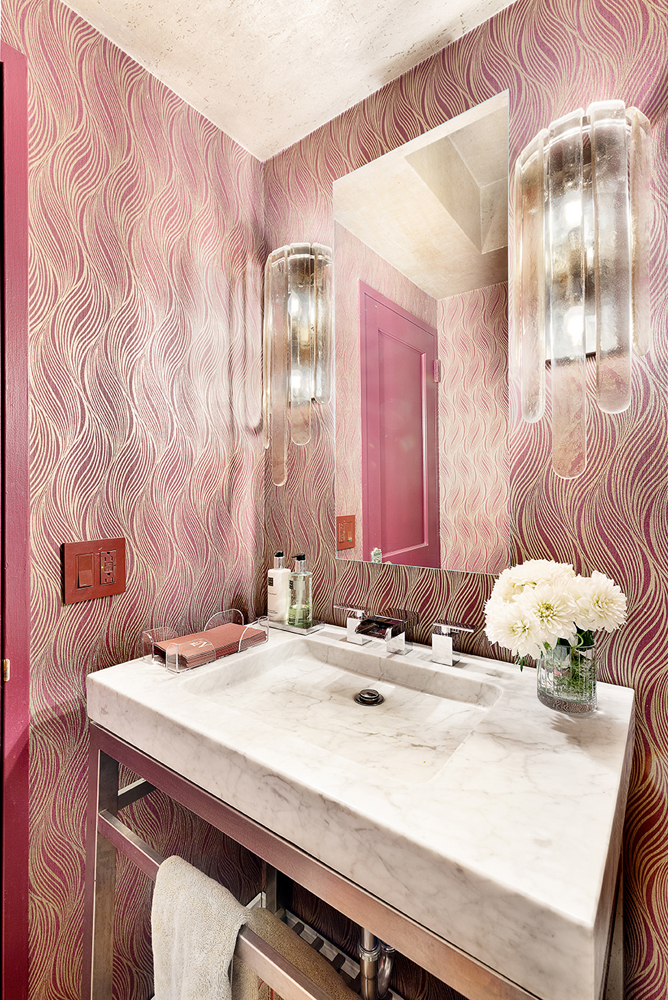 ⇒ Read Also: Scandinavian Design: 5 Glorious Lighting Ideas for a Minimal Aesthetic⇐
If you enjoyed our article about Interior Design Projects, then feel free to subscribe to our blog and follow us on Instagram and Pinterest!