Interior Design Trends for Fall ⇒ Autumn makes us reminiscing about brown hues, leaves falling, fireplaces, and cozy environments. However, there is more than that, especially in light design trends.
.
We have already got the chance to know this season's preferences, such as heavier fabrics, metallic accessories, soft velvet, and darker colors to create a classic cozy environment. However, it's easier to illustrate then discuss. Check this Interior Design Trends for Fall to follow.
Multifunctional Areas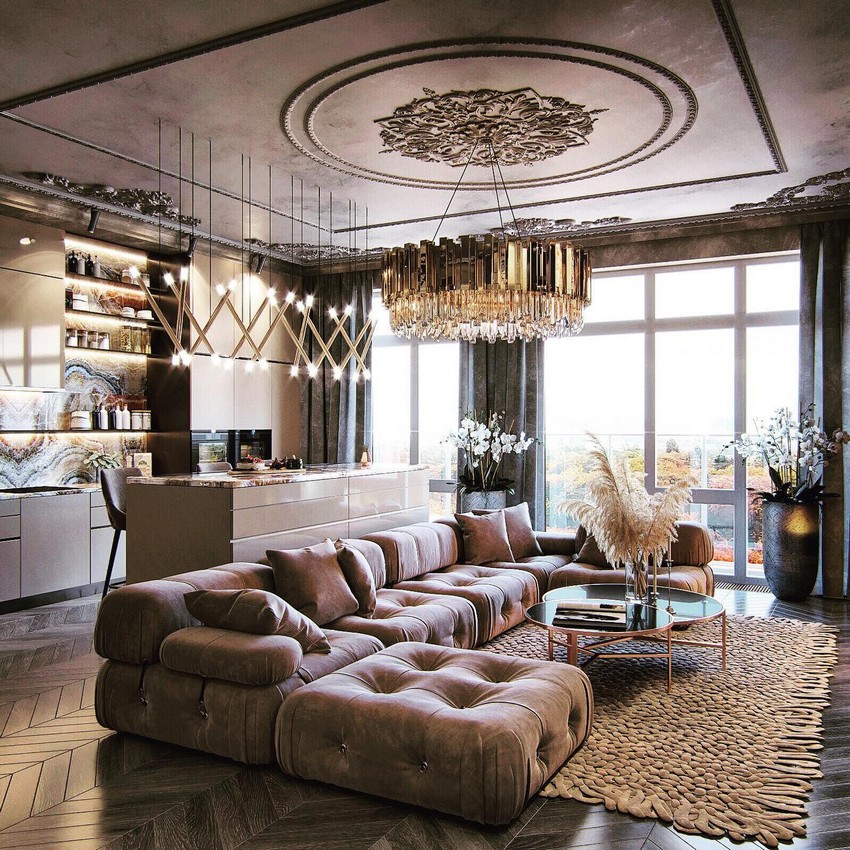 The most relevant interior design trends 2020 ended up to be multifunctional areas. Due to the pandemic, working from home and remote classes is the new normal, so open kitchens connected to the living room could be a great solution. It's also an excellent way to showcase your style. This living room area designed by Izum Design demonstrates perfectly how to connect a living room to an open kitchen with style, with the ultimate neutral tone for 2021 – Beige. This stunning scenario has a unique focal point that ties the two rooms together, an amazing chandelier, the Empire Suspension by Luxxu.
Pastel Tones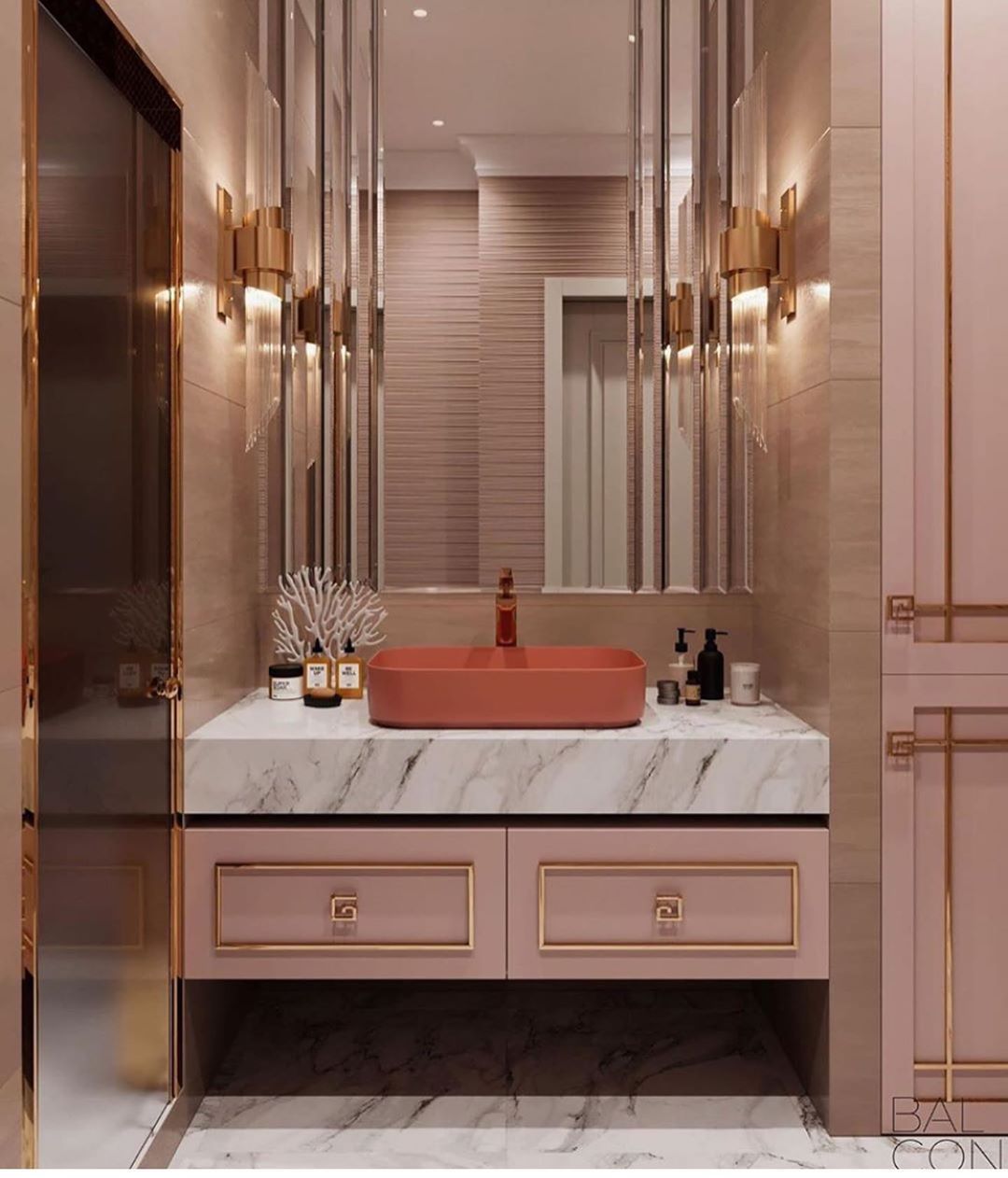 Pastel hues are one of the biggest trends for 2020. Soft pink can set a relaxed and calm ambiance in bathroom design. Pair it with golden accents and voilá, a luxurious décor. Balcon Studio created this modern bathroom with wall lighting making it even more elegant. The Tycho Wall Lamp by Luxxu takes inspiration from the most unusual planetarium in the world.  It blends harmoniously in this ambiance.
Golden accents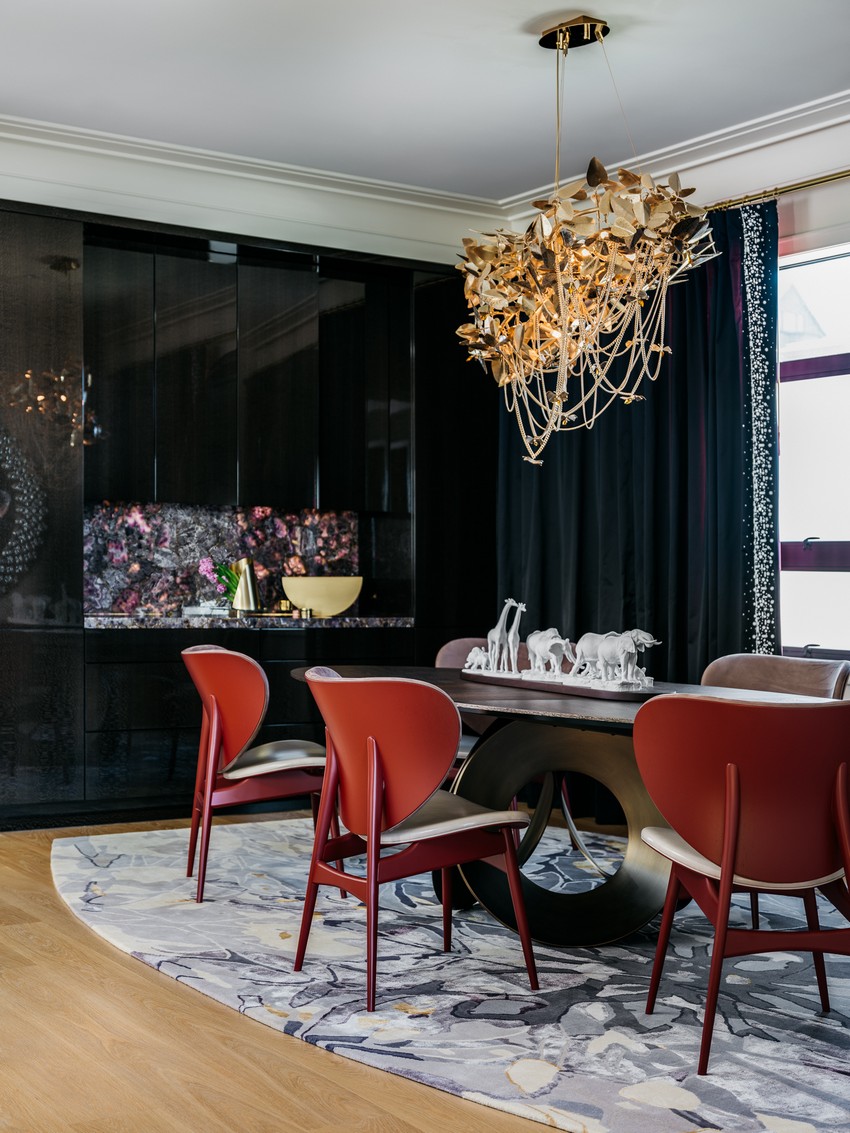 As you remind, one of the biggest hits for Interior Design Trends for Fall was Decorate like the Royals. A luxurious piece can define the style of a room. This dining room design by Applegatetran Interiors combines contemporary furnishings with an exquisite chandelier. The McQueen Chandelier by Luxxu is a masterpiece. Its design combines the most exquisite handmade materials, and it blended gracefully with the red chairs.
Discover more inspirations, ideas and products at our Online Store


If you enjoyed this article about Interior Design Trends for Fall, you can also find more interior design inspirations in our Pinterest boards and Instagram page.