Living Room Elegance with Splendorous Designs – To maintain the comfort trend with maximum elegance and splendorous design, the living room can features a fantastic mix by Luxxu. Today, Modern Chandeliers Blog, will show you some Inspirations.

Luxxu's Inspiration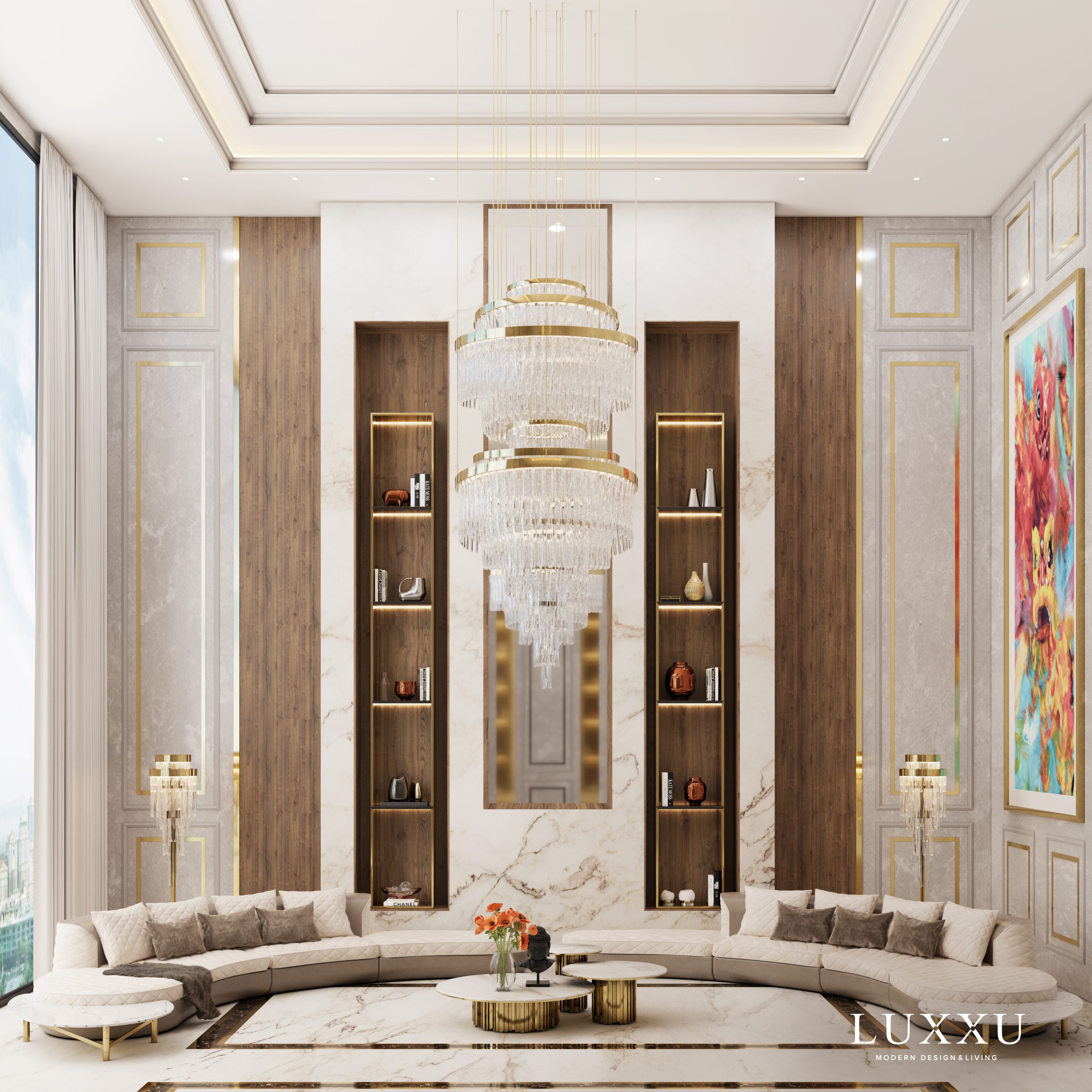 This living room might as well be considered a pantheon, the imponent high ceiling really transports you to a whole new reality where a grandeur essence manifests itself through the whole space. From the top-down, every detail of this room is set to catch even the most unattentive eye.
Among the many living rooms, Luxxu has created over the years, this one may be the most breathtaking one due firstly to its larger-than-life dimensions but also its exquisite interior design selection.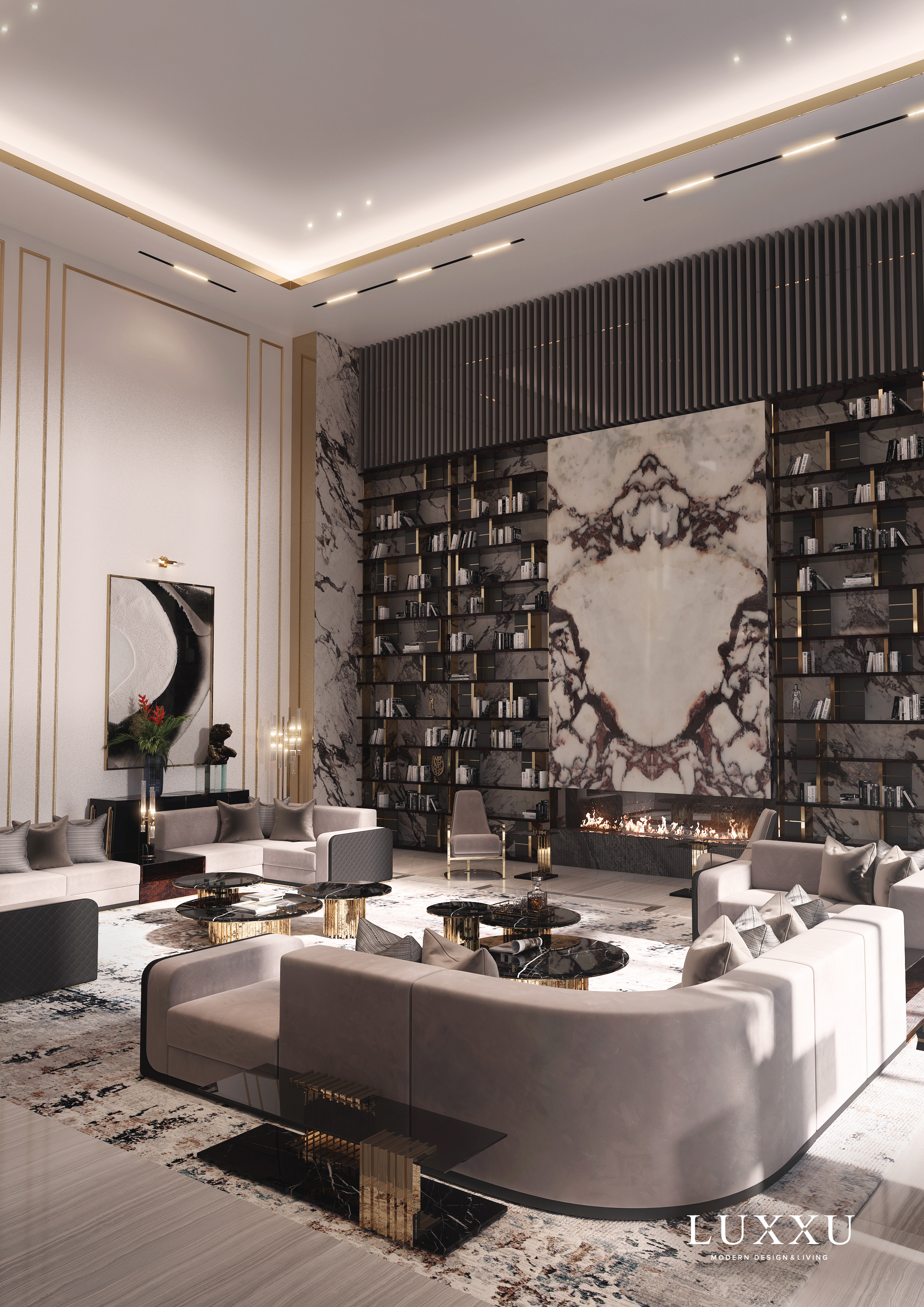 This super large living room works in an open space concept connecting with the dining area through two elegant steps. Since the space is XL size, the windows are no different.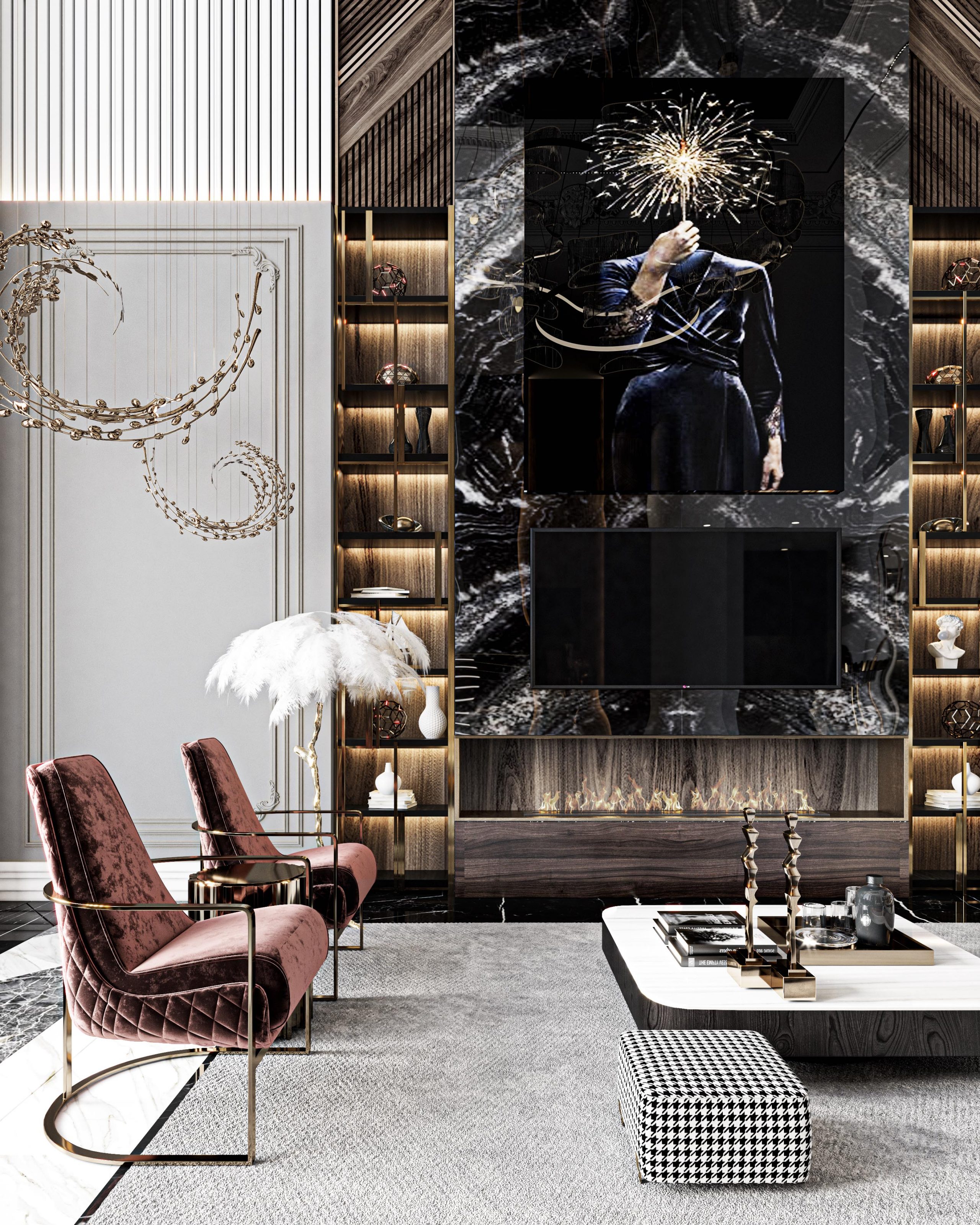 From a plethora of blue and red hues on the sofas and golden accents spread in every little detail you look upon, this is certainly a place to not only relax and unwind but also to be marveled at due to the flawlessness you stand on.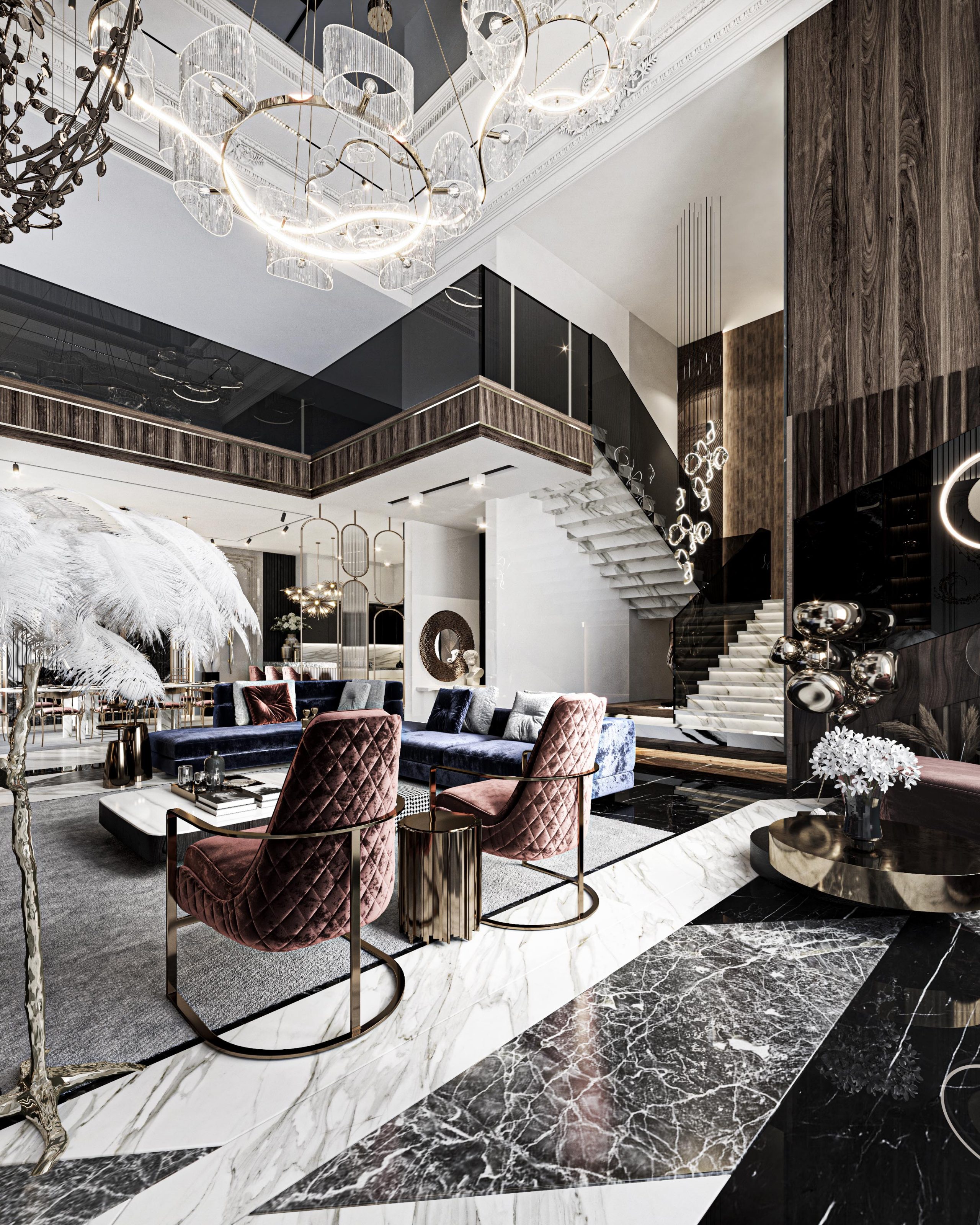 To maintain the comfort trend with maximum elegance and splendorous design, this living room features a fantastic mix by Luxxu that offers a reading nook that blends in with the rest of the area. This great aesthetic is attainable owing to Nada Shehab's skilled marriage of the 
Ocadia Armchair
 and the 
Empire Side Table
.
Living Room Inspirations by Rug Society
This luxurious, open-plan living area includes all of the temple's awe-inspiring features. The kitchen, living room, and dining room are connected at floor level but separated by the height of the ceiling. The kitchen and dining room are the same height, but the living room is double-height, giving the space dynamic. Central Park surrounds this open space on all sides.
We have created a moodboard inspired by this living room inspiration to help you replicate the same interior design with ease. These simple elements are all you need to achieve an elegant and luxurious living room decor.
This living room, like the temple, guards something sacred: social relationships. Comfort and elegance are sometimes overlooked in living room design in favor of practicality and functionality. The area WHITE GARDEN RUG covers the whole floors of this living room highlighting this convivial space.
Founded by one of the best designers out there, architect extraordinair Leyden Lewis, the New York-based design firm carries a legacy of urban sophistication, and classical European Modernism. With special emphasis in unique and bespoke furniture pieces, Lewis' design projects are the perfect conjugation of classic elements and contemporary design.
Living Room Inspiration by Leyden Lewis Design Studio
The amazing New York-based design firm has been widely recognized by countless renowned publications such as Elle Decor's A-List top 125,  Architectural Digest, New York Magazine and House Beautiful. 
Art, architecture, design and performance are synergistically combined to produce unique interior design inspirations that not only have incredible visual interest but also character and meaning.
If you enjoyed this article regarding Living Room Elegance with Splendorous Designs you can also find more interior design inspirations on our Pinterest boards and Instagram page.