Luxury Chandeliers That Will Upgrade Your Designs ⇒ The right chandeliers have the power to upgrade your design, brighten up a room, and create the right atmosphere for your home. In today's article, ModernChandeliers's Blog will guide you into unique chandeliers and who could tell that the right pick of chandeliers can be the difference between an average design or a stunning one? Dare to join us on this voyage to magnific chandeliers that will make you fall in love instantly!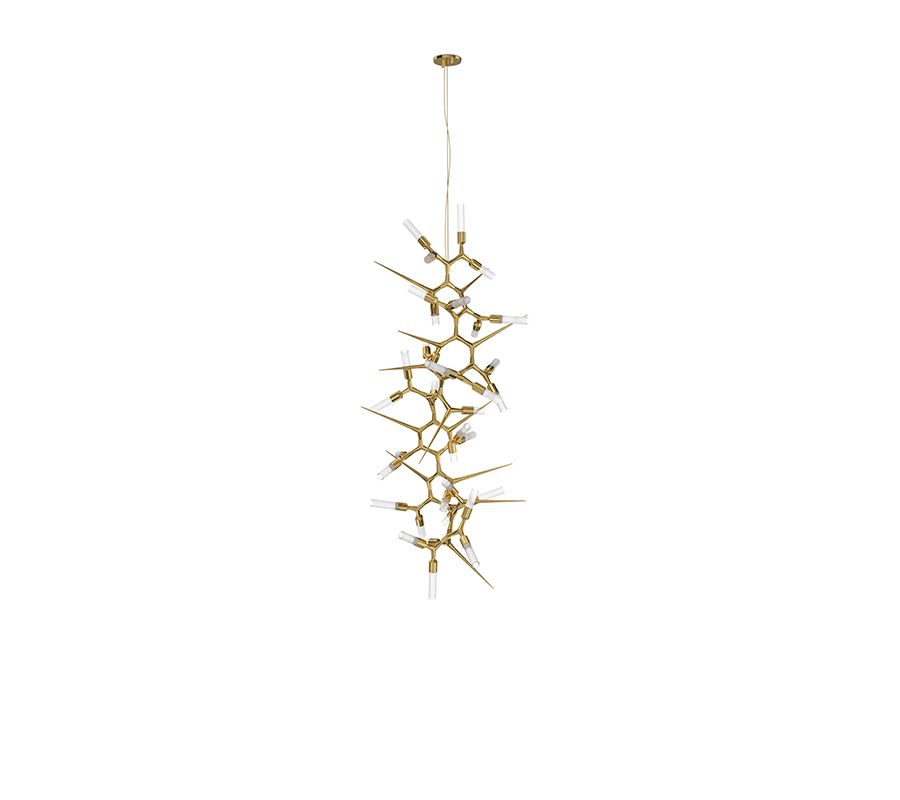 Shard Chandelier is a powerful piece that will transform any room given it the right amount of luxury and glam! This beauty is inspired by the showstopping Shard London Bridge and seems more like a work of art. Made from gold-plated brass and crystal glass, ready to upgrade your designs.
Supernova Chandelier by Boca do Lobo
Supernova Chandelier is the result of a bright starburst that was suspended into a fascinating lighting design. This piece was born from the cataclysmic explosion of a massive star., and it can offer you a timeless, brightest, and magnificent setting.
This luxury chandelier is composed of a multitude of ribbed glass tubes, that diffuse the light emitted by the integrated lighting. Every little detail turns Libretto Lamp into an elegant and timeless piece.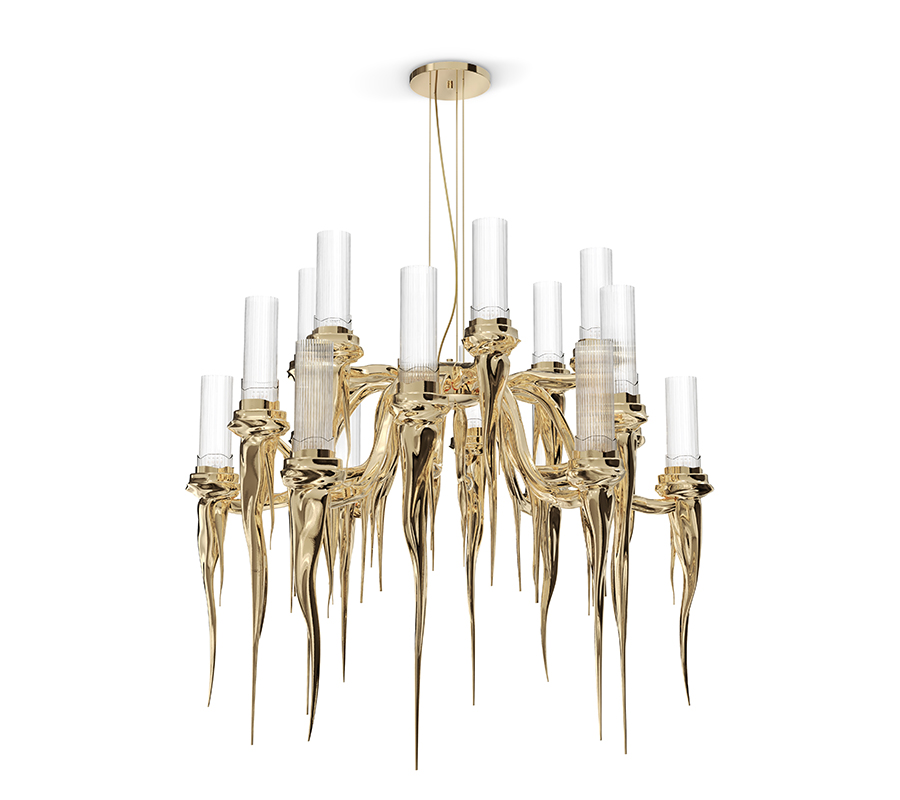 Allow Wax Chandelier to show how the have the perfect blend between old and modern classic luxury feel and you will not be disappointed. This breathtaking piece is fully made of gold plated brass and composed of several fine tubes of handmade crystal glass and, truth be told, is ready to make your dreams and projects come alive.
Founding inspiration in nature's structures while indulging in the poetry of its beauty, the Plant Chandelier brings the right amount of elegance and sophistication to a modern dining room.
Inspired by one of the foremost exponents of cool jazz: Dave Brubeck, this luxury chandelier represents the sophistication and finesse of the American jazz pianist, displaying a very luxurious feeling, with its unique and sculptural shape.
Cut Gold is an extraordinary chandelier with shades half metallised that create extraordinary optical effects and enhance every environment. Each pendant is made using a high tech manufacturing technique in Germany – and cut as a diamond in order to increase its luminosity.
Newton is a luxury chandelier, a truly monumental piece, that provides the highest quality. Handcrafted by the most talented artisans, this piece has something unique about it, don't you agree?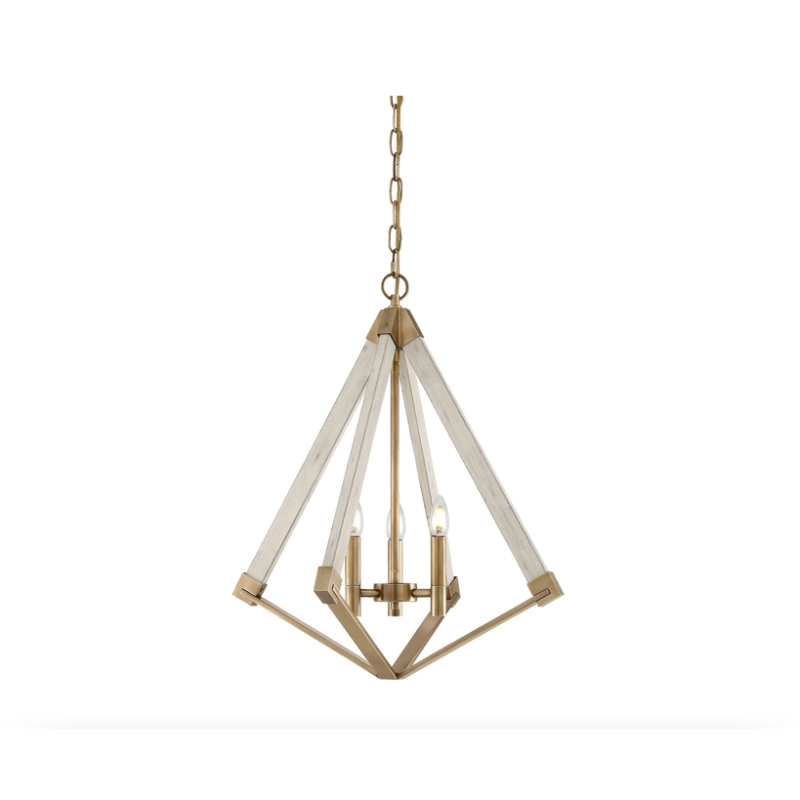 Barrington is a stunning chandelier crafted in steel and with diamond silhouette, this piece delivers a striking statement.
Empire Square Chandelier by Luxxu
Looking for a more extravagant and dramatic chandelier? Give your designs a whole twist with the Empire Square Chandelier. This piece is filled with personality and a vigorous splendor due to its crystals and gold plated brass parts.
A true statement of luxury, this chandelier offers a unique feeling to a room, stealing the spotlight! Matheny V Chandelier by Delightfull might just be the statement element your home is missing.
Melt emits an attractive light, creating a mesmerizing and extraordinary atmosphere. Tom Dixon designed a beautiful piece that can add an abstract sense of mystery to a modern home.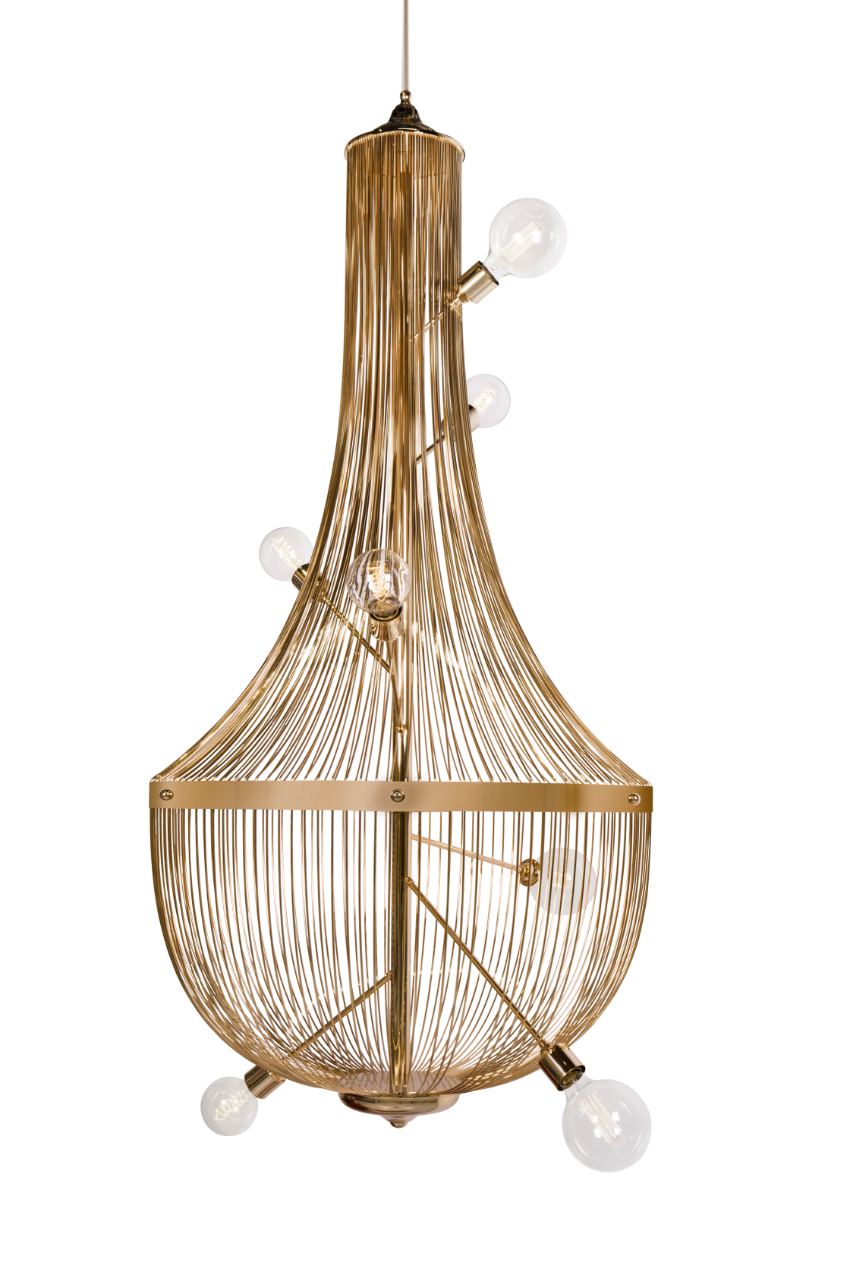 L'Chandelier is a dreamy, elegant, and luxurious lightning piece, incomparable and impressive as the romantic Champs-Élysées Avenue, one of the world's most beautiful avenues. With a marvellous dancing shape, it offers a fine balance of warm sophistication and metal edginess.
Let us introduce you to this atomic chandelier, with it's modern design interpretation of the atomic age and inspired by an atom composition, it will set a completely futuristic and modern style to your living room. Believe me, your friends will get jealous!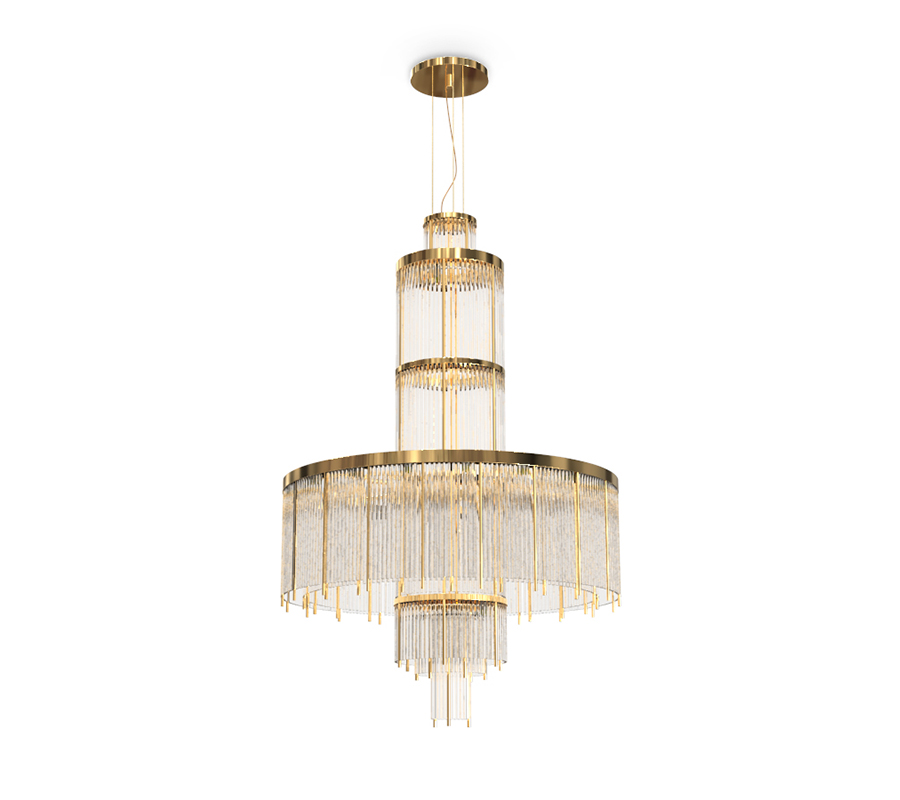 Classic and beautiful, the Pharo Chandelier is inspired by the imponent and robust structure of Lighthouses, and represents the rupture of the darkness with an immense, bright and luxurious shine! Add Pharo to your design and get ready to see everybody getting amazed by it.
Spiridon mix white glass with branching metalwork, creating an impressive piece that exhales mid-century style, don't you think?
If you're a music lover, the Botti chandelier is the perfect lighting for your living room. Inspired by the American trumpet player, Botti, it will definitely bring you the inspiration you need for you to write a beautiful song for your loved one.
Looking for a bold transform? The Unique Pendulum Chandelier by Villa Lumi is the right choice. A piece inspired by a pendulum clock that will rock every design you make.
Inspired by the iconic mid-century era, Hank chandelier brings a graceful, organic shape to any room. When it comes to décor, this marvelous and inspiring piece will suit any modern living room.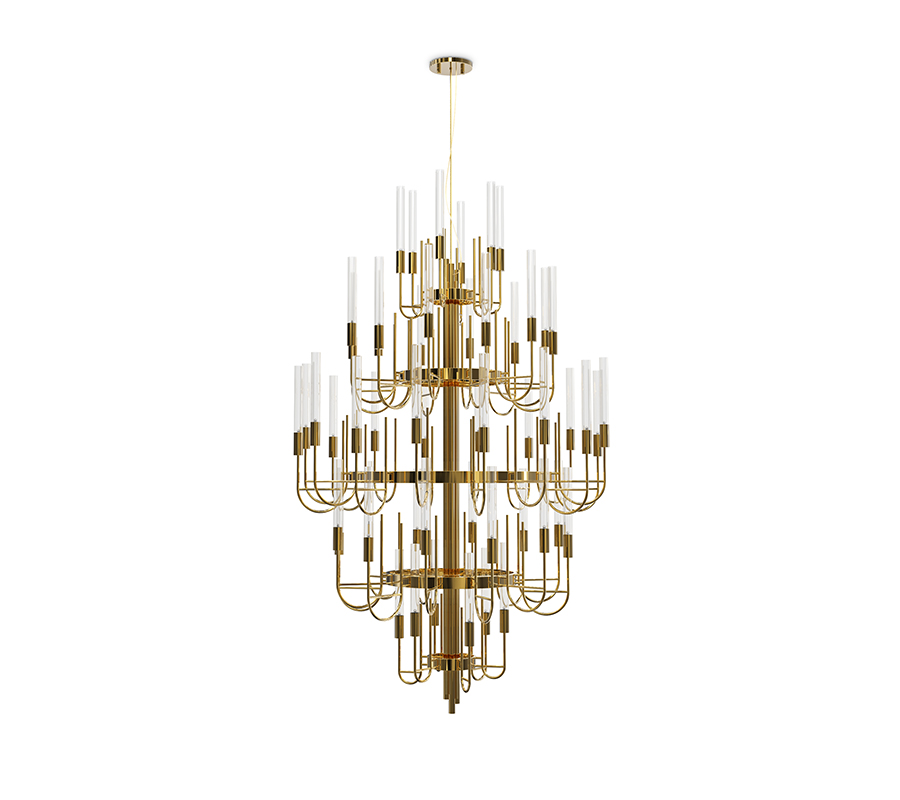 Have you ever wondered what combing the modern age and luxury would look like? Here you have it! Gala Chandelier is a revival experience from the palatial apogee. Made with brass and clear crystal glass and ready to make your design achieve perfection.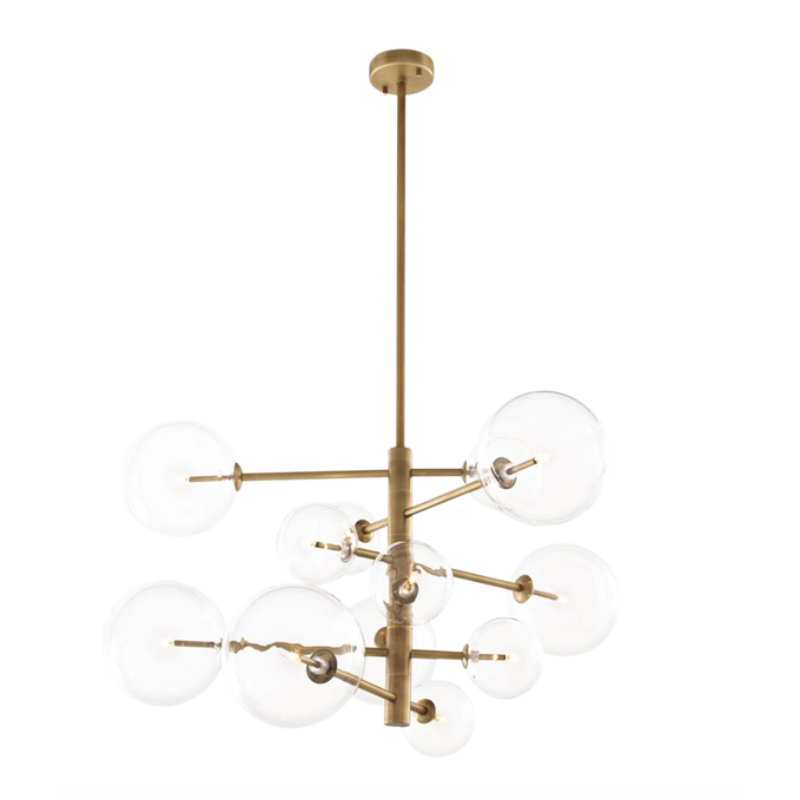 Argento was inspired by the playful, space-age silhouettes of retro Sputnik chandeliers and what a beautiful outcome, right? This piece is in antique brass tone and has an asymmetrical silhouette inspired by the mid-century style.
Cosmo, the modern chandelier inspired by space, galaxies and the planets that surround us. It is a memorable lighting fixture with unique details, which will definitely make the difference in your living room.
Bronze Osiris by Visual Confort
Meet Bronze Osiris, a piece that has the right dose of of 1960's charm, don't you think? Bold, modern and beautiful, this chandelier will enhance and light up your designs in a perfect way.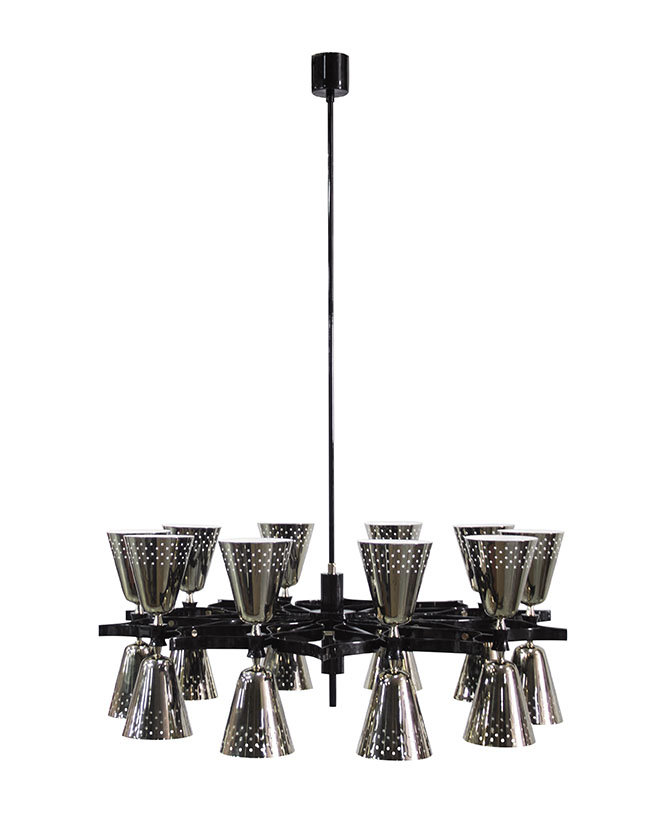 Sometimes the simplest the best, this Charles modern chandelier is the missing element in your living room. With its simple but modern ligting features  and its 20 lampshades, it will defenitely light up the space.
Liaison Double Tier by Kelly Wearstler
Liaison is one of the most beautiful contemporary chandeliers you could ever see. Designed by Kelly Wearstler, this double-tiered chandelier will add a touch of classic-meets-contemporary in a perfect way to the design you decide to add it.
If you enjoyed this article about Luxury Chandeliers That Will Upgrade Your Designs, you can also find more interior design inspirations in our Pinterest boards and Instagram page.