Marvel At Pierre-Yves Rochon And Their Wonderful Projects => If you're looking for interior design inspiration, Luxxu Blog brings to you some of the best luxury interior designs from Pierre-Yves Rochon. Known as one of the best interior designers in France, Pierre-Yves Rochon is an award-winning top interior designer for his stunning, marvelous, and sophisticated interior design projects. Take a look at some of these creative works and get amazed by the striking sense of luxury!
See also: The Best Luxury Showrooms In Paris
Pierre-Yves Rochon? No need for introduction. 
Waldorf Astoria Beverly Hills | BEVERLY HILLS, CALIFORNIA
The spirit of Southern California meets Old Hollywood glamour at the Waldorf Astoria Beverly Hills, newly constructed in 2017. A Streamline Moderne exterior gives way to voluminous, light-filled Art Deco interiors throughout the hotel's public areas, two Jean-Georges Vongerichten restaurants, meeting rooms, and amenity spaces. State-of-the-art technology and expansive views of surrounding landscapes from private terraces integrate seamlessly into the 119 guestrooms and 51 suites. Italian marbles, French crystal, and hand-blown glass chandeliers bring a distinctively timeless European flair to Waldorf Astoria's first new build on the West Coast.
Jade Signature | MIAMI, FLORIDA
Rising 57 stories above Sunny Isles Beach and the sparkling blue Atlantic Ocean, PYR translates the strikingly modern architectural form of the newly constructed Jade Signature tower into a warm and welcoming interior residential experience. Colorations inspired by the sun, sand, ocean, and lush greenery accent a clean white palette throughout three full floors of amenity spaces, including lounges, swimming pools, beach bar, fitness center, and a full-service Tata Harper spa. Curved lines and soaring volumes celebrate the building architecture and the spirit of Miami, while intimate alcoves, midcentury modern furnishings, and rich materials infuse the building with warmth and comfort.
The St. Regis Rome | ROME, ITALY
A grand palace of 1894 located on Piazza Della Republica, St. Regis Rome enters a new era of glamour with the renovation of its public areas and guestrooms, blending original detail with modern luxuries. At the heart of the hotel, fashion and art converge in the light-filled piazza and winter garden. Refined Belle-Époque and Imperial details are celebrated through the sparkling crystals of the Murano chandeliers, intricate mosaics, and Venetian mirrors, evocative of bygone Roman glory.
See also: Tenor Sideboard
Le Cap | KAU TO SHAN, HONG KONG
Nestled at the peak of Kau to Shan, an unmatched panorama greets the residents of Le Cap, a newly constructed luxury residential development with 29 houses, 40 apartments, and a clubhouse surrounded by cypress trees, bougainvillea, and lavender. With views of Hong Kong's sparkling blue sea and verdant green hills, this retreat takes its name from the sun-kissed beauty of Saint-Jean-Cap-Ferrat in the French Riviera. Exteriors are inspired by lush Mediterranean gardens and interiors are detailed with the timeless elegance of the 1930s, altogether bridging the classic Art Deco period with contemporary modernism in this true urban retreat.
Editor´s Choice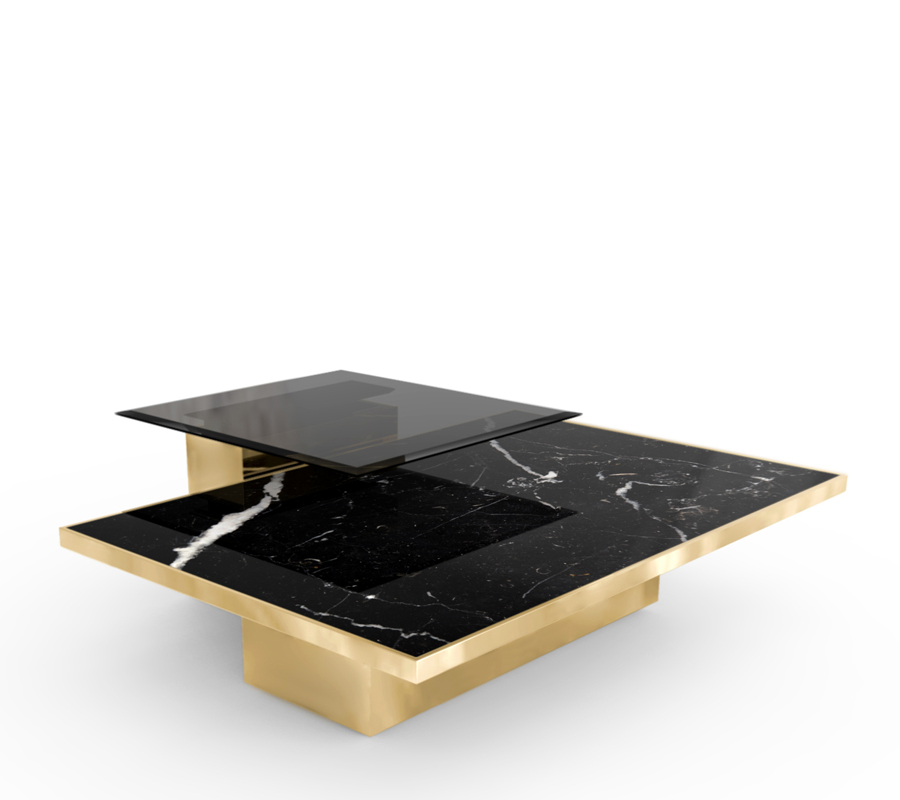 Did you know this design by Pierre-Yves Rochon?  
Grand-Hôtel du Cap-Ferrat | SAINT-JEAN-CAP-FERRAT, FRANCE
The palatial spread of the Grand-Hôtel du Cap-Ferrat, A Four Seasons Hotel, has been the epitome of Côte d'Azur chic for more than a century. PYR's renovation and extension of the hotel, including public areas, restaurants, spa and guestrooms, introduces airy volumes and a creamy white palette accented with celadon and blue inspired by views overlooking the Mediterranean Sea. Gleaming white marble and touches of crystal and glass glimmer like nearby waters, while natural, light linen and silks bring warmth and comfort. A mix of classic and contemporary furniture reflects the history of the landmark hotel and its path to the forefront of Riviera life today; movement from indoor to outdoor is effortless, from the bedroom to private infinity pool to the elegant pine groves and seven hectares (17 acres) of surrounding lush gardens.
The Peninsula Shanghai | SHANGHAI, CHINA
Located on the historic riverfront Bund, the 235 guestrooms and suites in The Hong Kong and Shanghai Hotels' flagship property are reminiscent of a time when Shanghai was known as the "Paris of the East." Art Deco styles blend with traditional Chinese elements; rich colors and hand-crafted details bring the hotel's restaurants and bars to life.  Contemporary design elements blended throughout highlight the views of the modern Pudong skyline across the river.
Hotel Martinez, The Unbound Collection by Hyatt | CANNES, FRANCE
The chic, effortless style of the French Riviera meets the glamorous heritage of the Art Deco era at the Hôtel Martinez in Cannes. A complete renovation of public areas and guestrooms, and the restoration of the legendary Martinez terrace, revitalize this historic hotel perched along the promenade of the Croisette and introduces the spirit of a modern Mediterranean lifestyle. Spacious volumes celebrate the airiness of the seaside city, while rich materials recall its opulent history. Through gentle curves and sleek finishes reminiscent of a luxury yacht interior, paired with light-filled interiors with views of the sea, the interiors capture the distinct allure of Cannes.
Four Seasons Megève | MEGÈVE, FRANCE
Situated directly on the Mont d'Arbois slopes in Southeastern France, the newly constructed Four Seasons Hotel Megève is the brand's first-ever mountain destination in Europe. The contemporary, alpine-inspired designs for the public areas, 55 guestrooms, Michelin starred restaurant, wine cellar, and the largest spa in the region capture the serenity and charm of Megève, along with its storied history from the 1920s and '30s. Elegant, eco-friendly interiors warmed by wood, stone, and locally woven textiles honor their natural surroundings while an extensive display of rare furniture pieces and original artwork from Baroness Ariane de Rothschild's personal collection bring an eclectic touch and international flair to this luxury resort.
See also: Scala Chandelier
Four Seasons Bahrain Bay | MANAMA, BAHRAIN
Situated on a private man-made island, the 68-story Four Seasons Bahrain Bay is a shining beacon of prosperity for the city of Manama. Giant olive trees, Art Deco accents, and local artwork create a warm, welcoming guest experience in a soaring triple-height lobby with floor-to-ceiling glass exposure.  The 273 guestrooms, including 57 suites, recall the elegant, intimate ambiance of a 1930's luxury passenger ship. Harmonious, culturally sensitive designs for one of the largest Four Seasons spas in the world impart sophistication and tranquillity in this urban oasis.
Les 110 de Taillevent; Les Caves de Taillevent | PARIS, LONDON, AND BEIRUT
A luxury brasserie setting offers a warm, sophisticated backdrop for the modern concept of Les 110 de Taillevent in Paris and London – to unearth the wine cellar and celebrate the art of viticulture and French cuisine through an offering of 110 wines on tap paired with a la carte dishes. Contoured oak, wrought iron accents, bottle-green velvets, leathers, and gold leaf murals celebrate vineyard landscapes and the winemaking experience. Les Caves de Taillevent is a concept store in Beirut with a 6,000-bottle wine boutique, wine bar, restaurant, and academy.
Editor´s Choice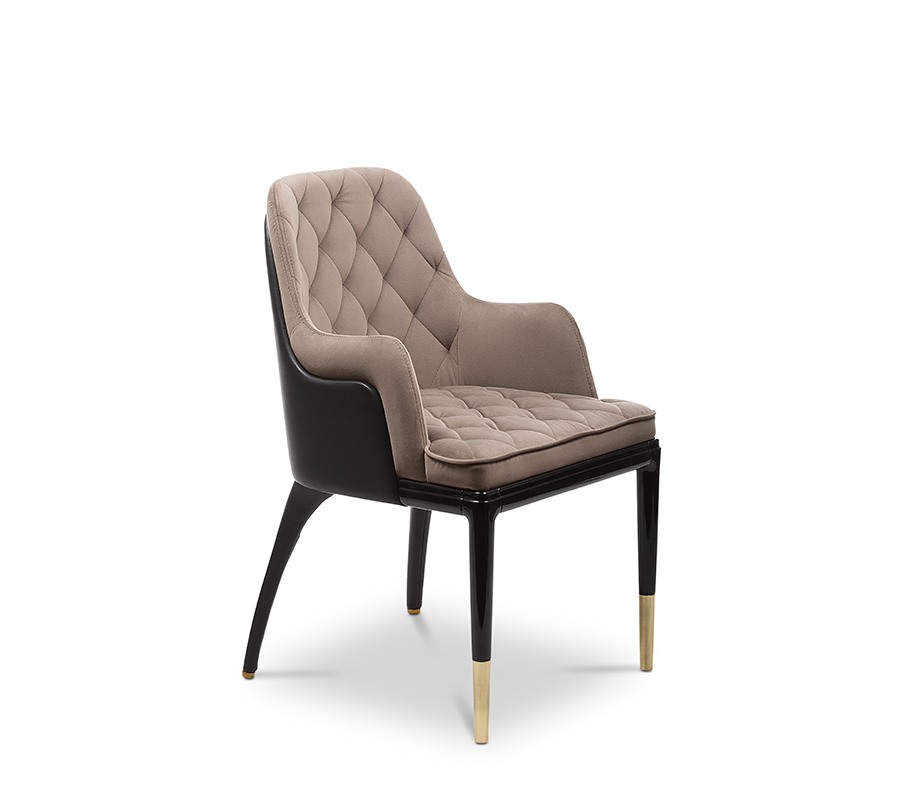 Marvel At Pierre-Yves Rochon And Their Wonderful Projects
See also: Best Interior Design Projects in Paris
If you enjoyed this article regarding Marvel At Pierre-Yves Rochon And Their Wonderful Projects then make sure to check out our socials to find news, inspirations, and more interior design ideas: Pinterest and Instagram.
< ?php get_footer(); ?>