The Pharo Collection – Beacon of light to rupture the darkness => Every collection has a characteristic essence and seeks to provide a different type of inspiration. Luxxu has done a fabulous job in gathering ideas and concepts from the most various places to enhance and grow its interior design selection. In this article, Modern Chandeliers brings yet another presentation of another iconic family that gives the brand a luxurious appeal and gives our clients some awe-inspiring designs.
---
See Also: Luxxu´s Best Sellers – A Presentation Of Our Most Splendorous Pieces
---
The Original Statement
Pharo Chandelier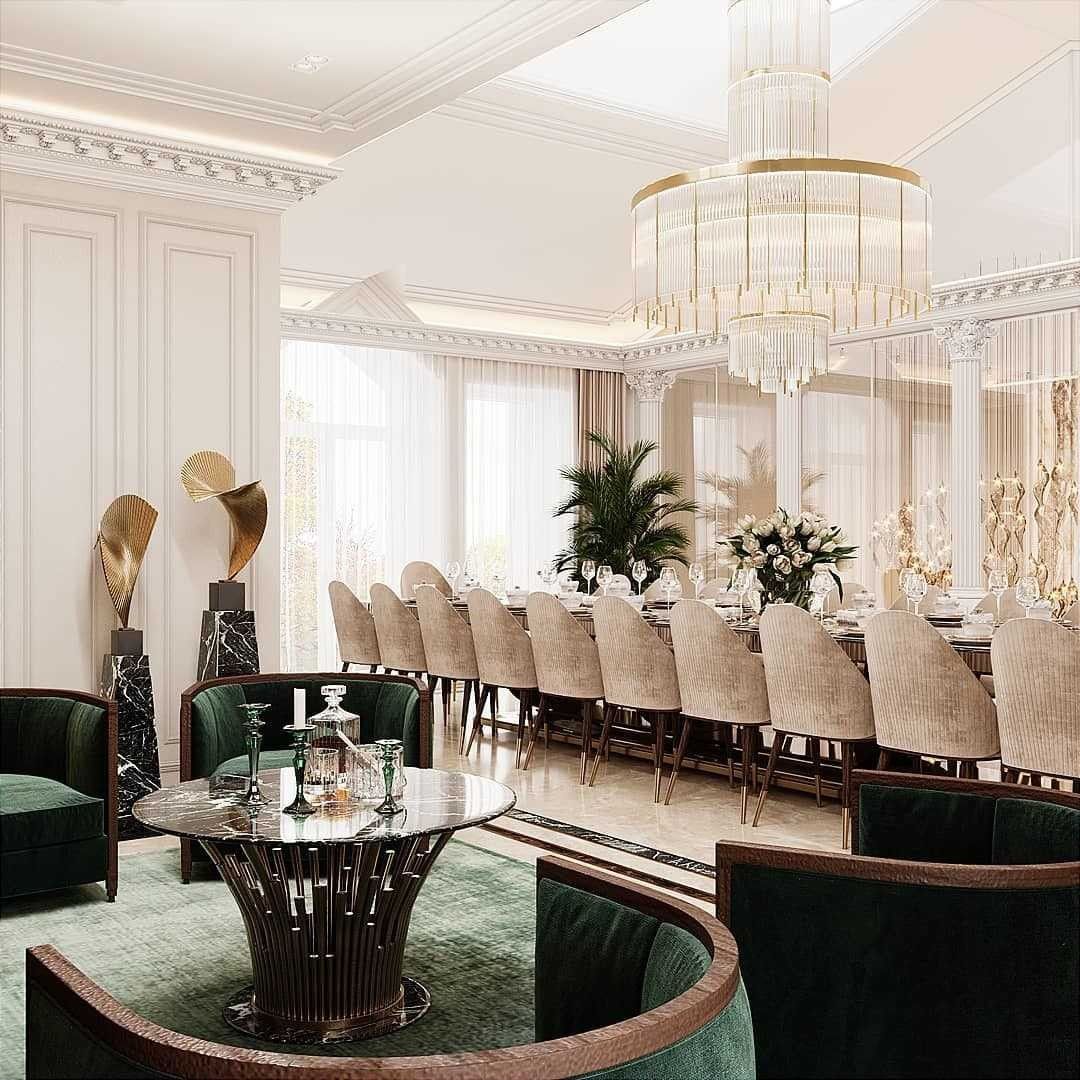 The Pharo Chandelier stands as the main attraction of this wonderful collection, inspired by the mighty and robust structure of lighthouses, this piece will be the center of attention in any ambiance and its immensely bright essence will take everyone´s breath away at a mere glimpse.
the pharo collection
Get The Look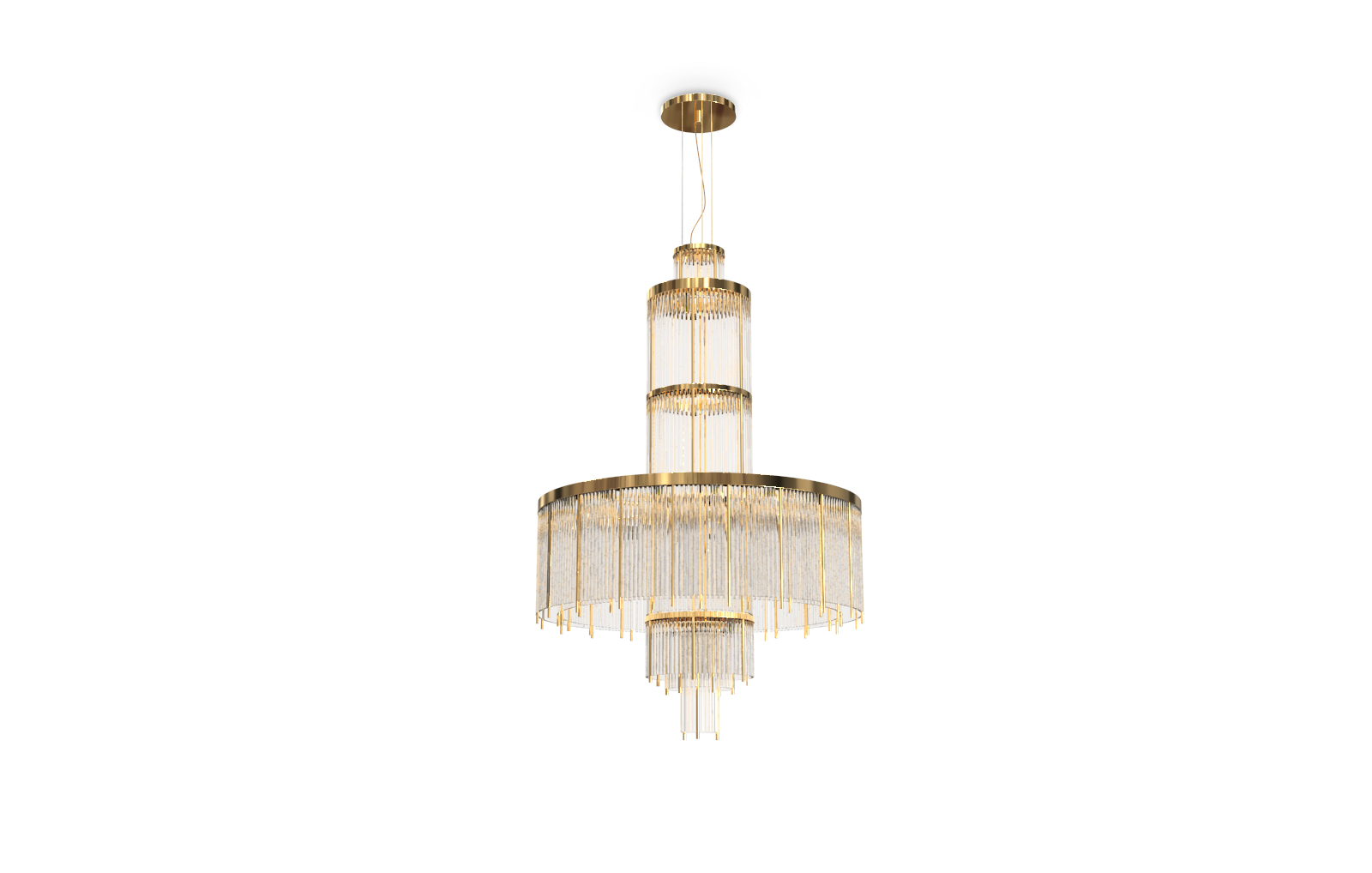 Meet The Imponent Suspensions
Pharo Suspension
The high-quality illumination of a smaller setting such as an ofice or bathroom can be achieved with a singular piece of the Pharo family. From the most spacious to more narrow rooms, Luxxu´s Pharo Suspension will provide exquisiteness and glam with a strong sense of identity that comes attached to this gorgeous suspension.
---
See Also: Pharo II Suspension
---
Pharo Snooker Suspension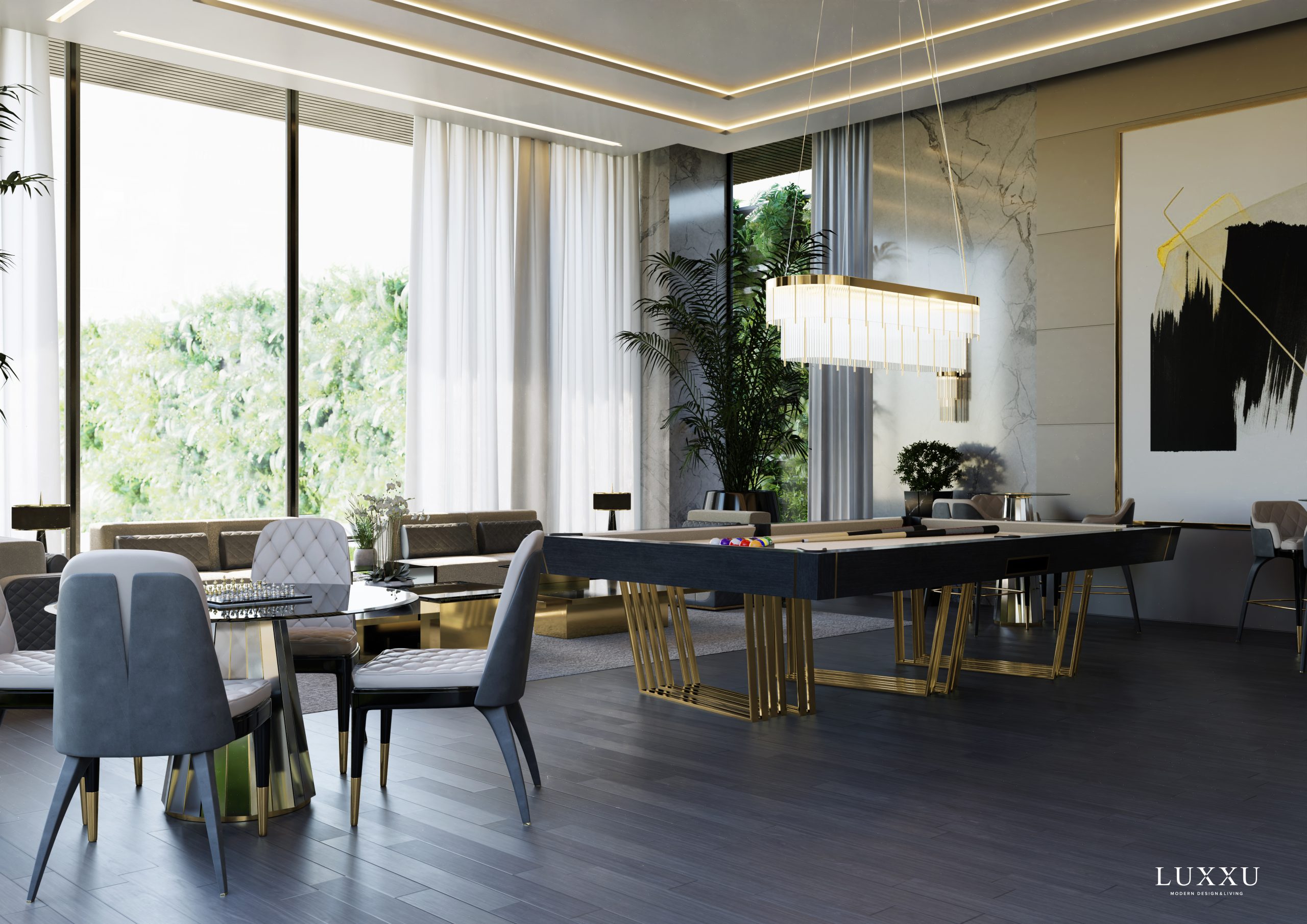 Looking for the perfect lighting solution for your entertainment room? Look no further than Luxxu´s Pharo Snooker Suspension, this masterpiece was created to be implemented in any leisure space with striking beauty and a distinctive style that cannot go unnoticed.

Opulence Of The Wall
Pharo Wall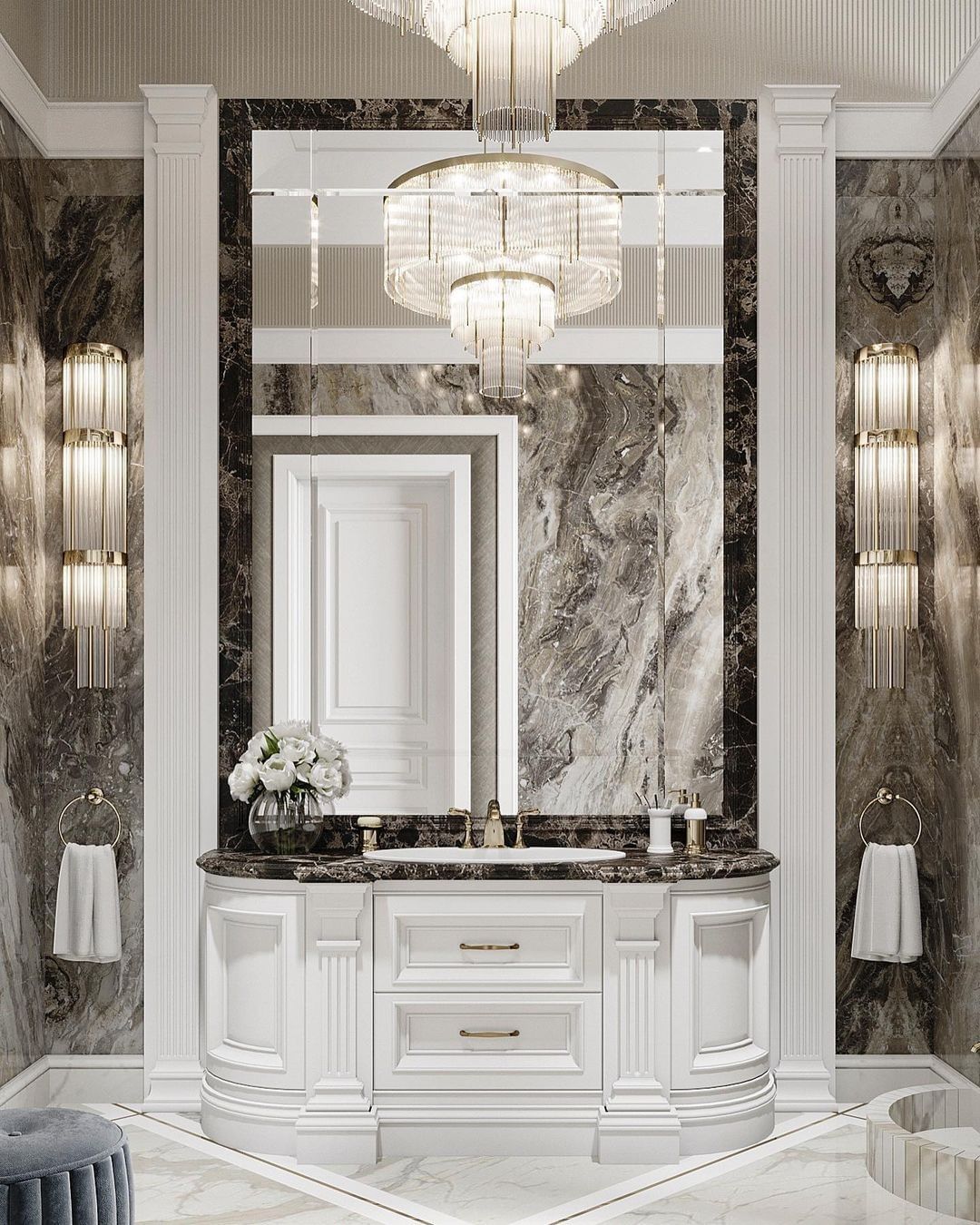 A sense of richness with a dash of distinctiveness. This is exactly what you will get with the Pharo Wall Lamp, made of gold plated brass and crystal glass this piece captivates any interior design afficionato and spreads style throughout any ambiance.
the pharo collection
Pharo II Wall
Following the footsteps of its predecessor, the Pharo II Wall Lamp keeps its natural elegance and adds subliminal details to its design in order to differentiate itself. All the shine and exquisiteness this lamp oozes in every atmosphere simply can´t be denied, as this was one of the pieces selected to integrate the interior design selection of Luxxu´s luxurious property in Miami.
---
See Also: The Babel Collection – A Hymn Of Opulence And Design Brilliance
---
The Exquisite Pendant Lines
Pharo Pendant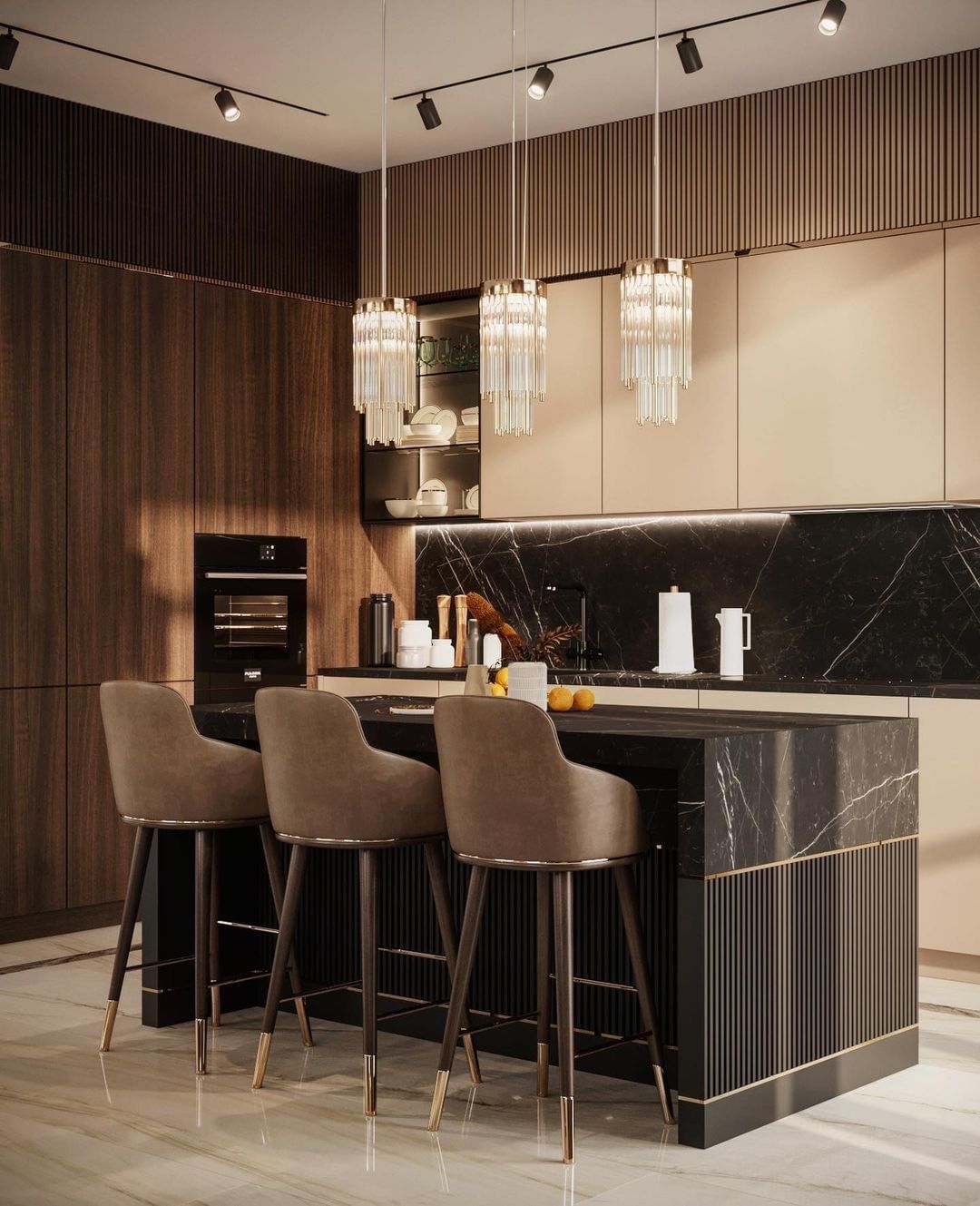 The refined subtlety of this collection is most evident in its stunning pendants. As we can observe, the Pharo Pendant showcases displays the full splendor embodied in its lines and creates an awe-inspiring aesthetic perfect for any bar or kitchen design.
Pharo Small Pendant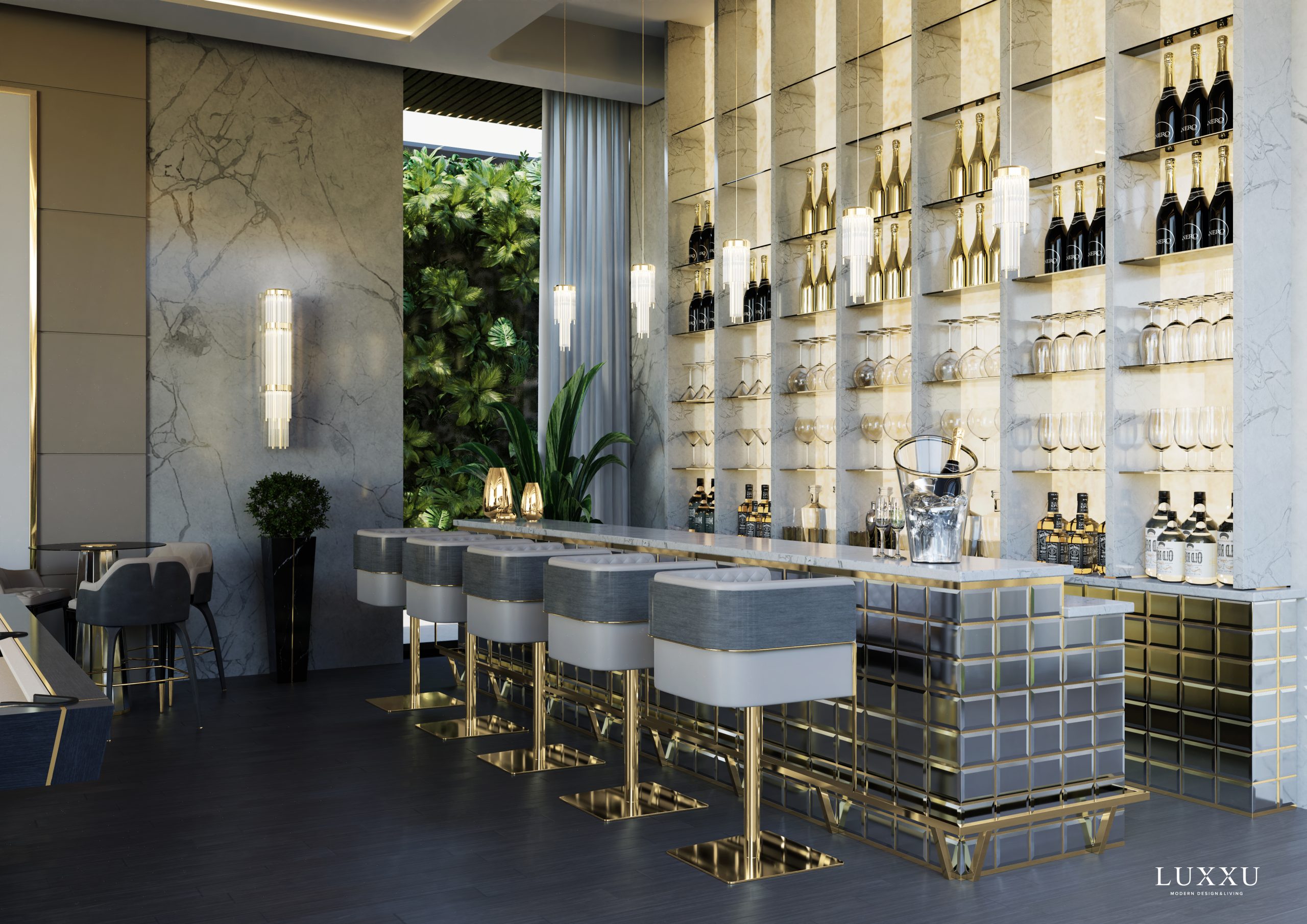 Keeping the same luxury in a smaller size, the Pharo Small Pendant reduced structure achieves a terrific versatility that provides incredible functionality with a more discrete dimension. This home bar design was gifted with this lovely creation and gained a fabulous spark because of it.
the pharo collection
the pharo collection
A Ground Level Dazzle
Pharo Floor
A down to earth creation, with a luxurious design that goes beyond your imagination. This is what characterizes the Pharo Floor Lamp, the adaptability of its shape paired with the tremendous quality lighting it provides makes this piece the perfect solution for a variety of enviornments such as this gorgeous reading corner design.
the pharo collection
Get The Look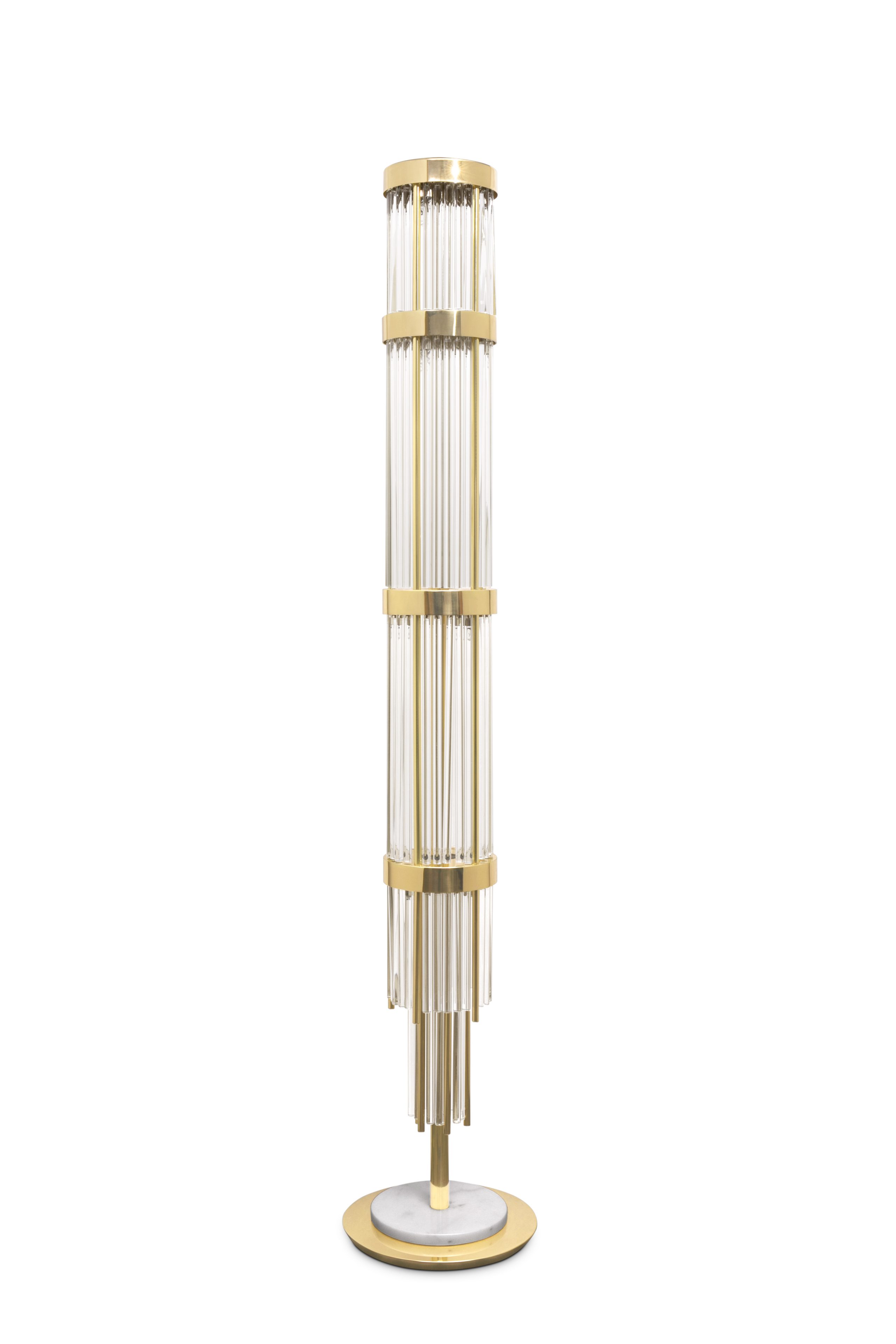 the pharo collection
The Perfect Finishing Touch
Pharo Table Lamp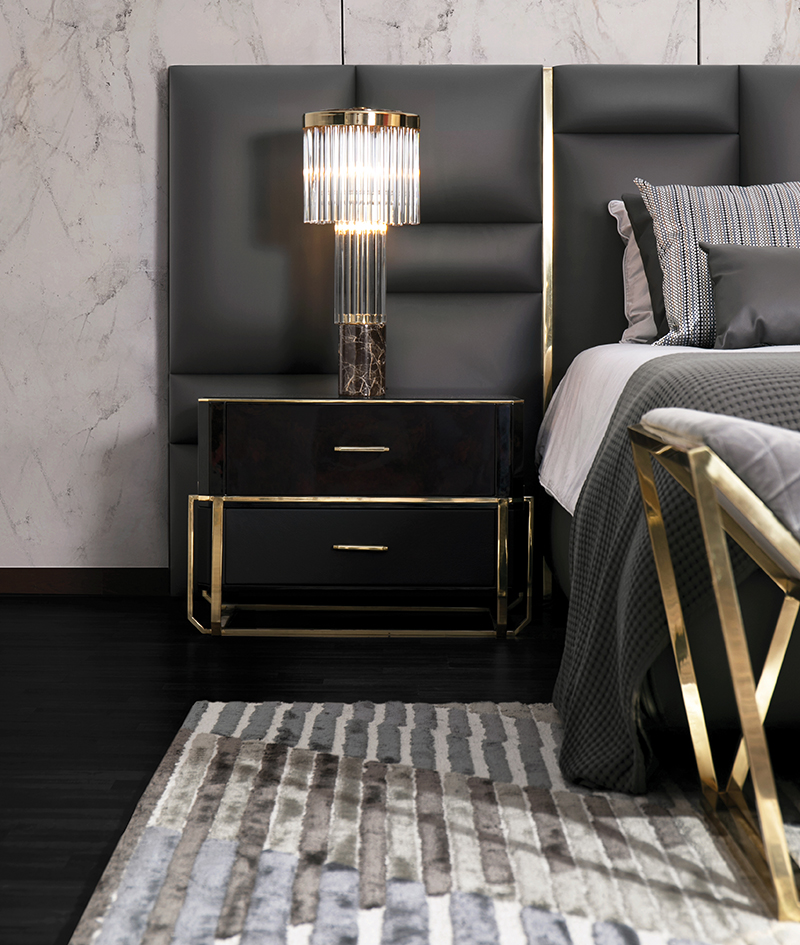 The optimal way to top off this collection and your interior design. With the geometrical and modern design of the Pharo Table Lamp your décor will gain a brand-new dimension that gives any room an exclusive and luxurious look. Ideal for an attractive bedroom design, the manner in which this lamp blends seamlessly with other modern pieces will leave you speechless.
the pharo collection
---
See Also: Pharo II Table Lamp
---
If you enjoyed this article regarding The Pharo Collection – Beacon of light to rupture the darkness then make sure to check out our socials to find news, inspirations, and more interior design ideas: Pinterest | Facebook | Instagram.
< ?php get_footer(); ?>
the pharo collection