The Ultimate Lighting Showcase To Enter Thanksgiving In Luxury – Thanksgiving is just around the corner and this will be the time to say graces for an opulent and luxurious lifestyle. Luxxu is all about providing excellence in every of the brand's pieces, and today, here at Modern Chandeliers Blog a showcase of the ultimate luxury lighting has been prepared with the purpose of entering the season of giving in the most luxurious manner possible.
---
See also: Gold Is The New Black – The Dark Side Of Luxury You Must See
---

Say Your Graces With The Perfect Dining Room Décor
The Thanksgiving dinner is one of the most important of the whole year, there is a multitude of people coming together and the atmosphere around the dinner table is always a special one.
In order to decorate your dining room in an exclusive manner, your decoration has to convey distinctiveness and charm. As everyone comes together the essence of this holiday can be beautifully merged with stunning interior design and Luxxu contains a plethora of pieces that can provide an exclusive feel to any dining room.
Get The Look
---
See also: Shard Suspension
---

Give Graces With Glamour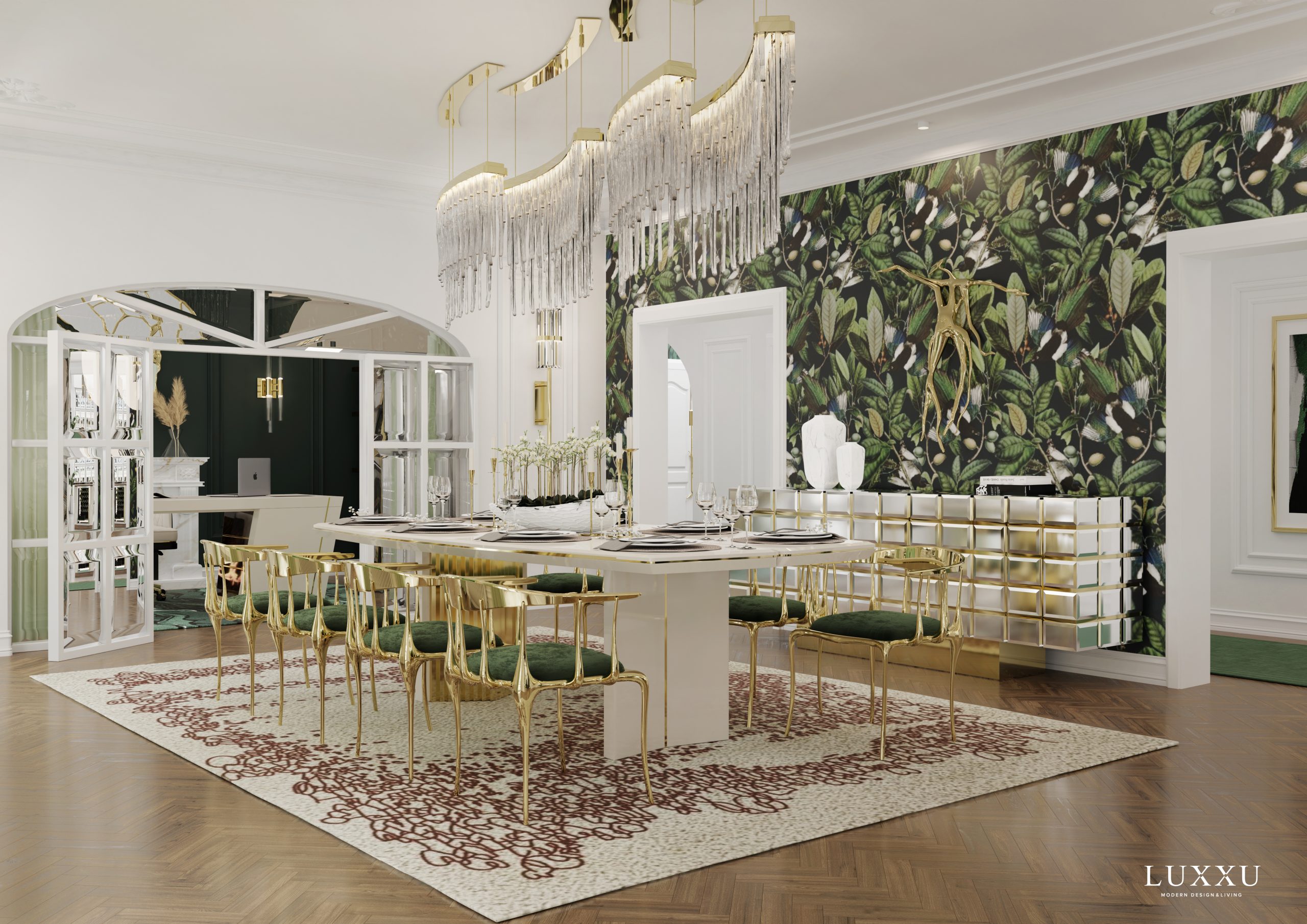 Toasting and giving graces to a luxurious lifestyle should be something that is done while being surrounded by glam and richness and with Luxxu, those are two characteristics that the brand can surely guarantee.
Depending on the style of the dining room and its color palette there may be beautifully highlighted by the opulent Babel II Suspension, the design of this piece allows one to create stunning lighting works by combining various suspensions.
Get The Look
---
See also: Liberty Torch Wall
---
Bring People Together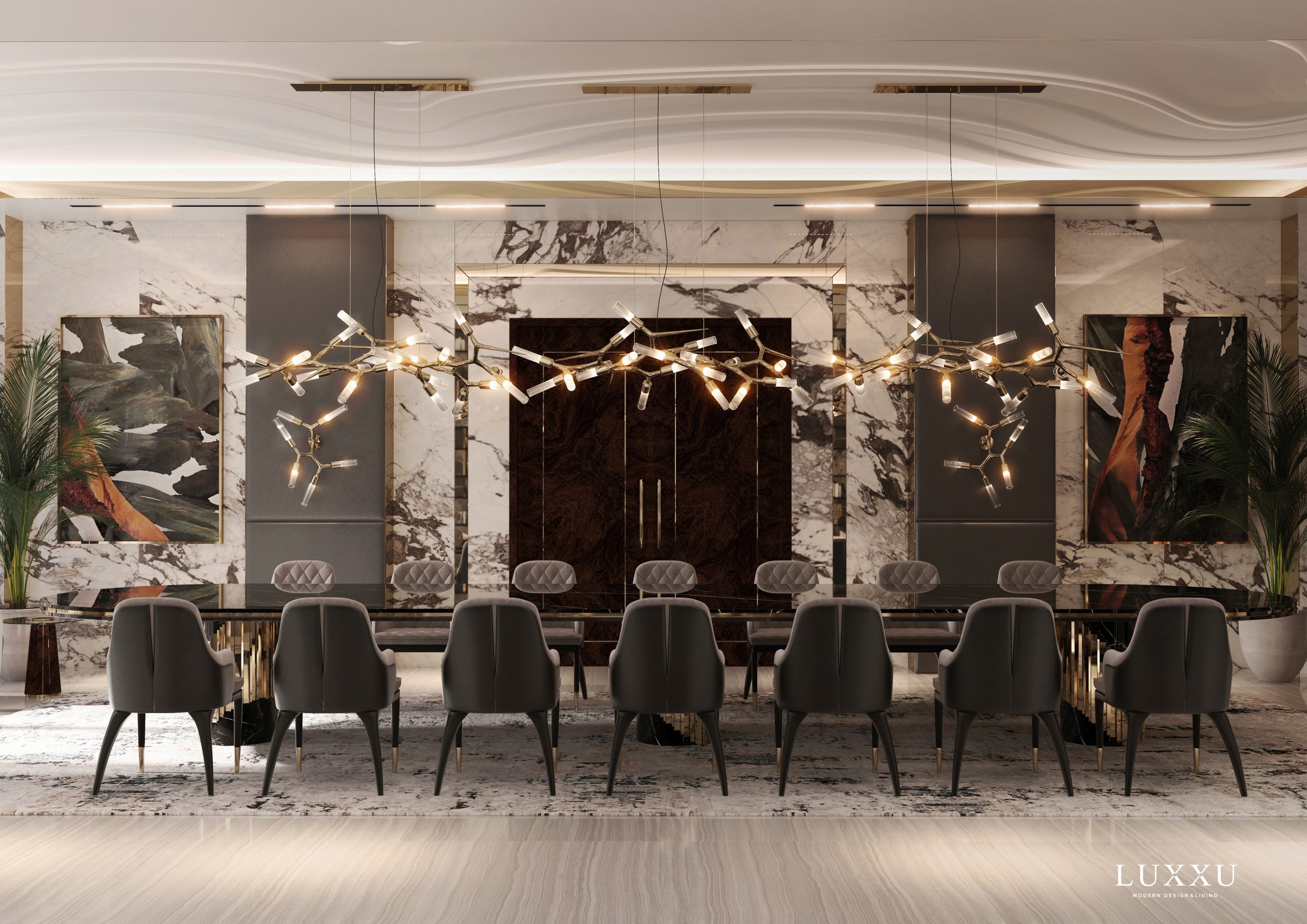 It is important to keep in mind that although it feels incredible to be surrounded by luxury, the Thanksgiving holiday is about bringing people together and enjoying the company of loved ones while everyone gives their graces.
For that purpose, the Thanksgiving dinner is one of the most special of the year and a large dining table is of course the best way to bring together as many guests as possible. This situation can be easily taken care of due to Luxxu's innovative approach to interior design and excellence in creating and adapting the design of their desired pieces.
---
See also: The Prime Of Interior Design – Discover The New Charla Home By Luxxu
---
If you enjoyed this article regarding The Ultimate Lighting Showcase To Enter Thanksgiving In Luxury then make sure to check out our socials to find news, inspirations, and more interior design ideas: Pinterest | Facebook | Instagram.