True Dining Luxury Ambiances You Must Contemplate – Discover some of the most Astonishingdining room designs and let yourself be inspired by these designs for your next design projects. In today's article, Luxxu Blog will show you amazing dining rooms to inspire you. Stay with us!
See Also: Admire These Luxury Bedroom Ideas 
Dining Room Inspirations
Peter Mikic is a London-based interior designer, originally from Melbourne, Australia who moved to London in 1990. Peter's known for his playful yet versatile designs, his understanding of space, movement, and development, and his fresh and elegant style. We love the hypnotic pattern on that rug!
Designed by Martyn Lawrence Bullard, makeup tycoon Kylie Jenner's home has an insightful pop brio and youthful energy flowing all around. For its home decor project, Jenner was only two requests, she wants a fun vibe to match the way she was feeling. And as a pink lover she is, she wants a lot of it.
See Also: Outstanding Dining Room Inspirations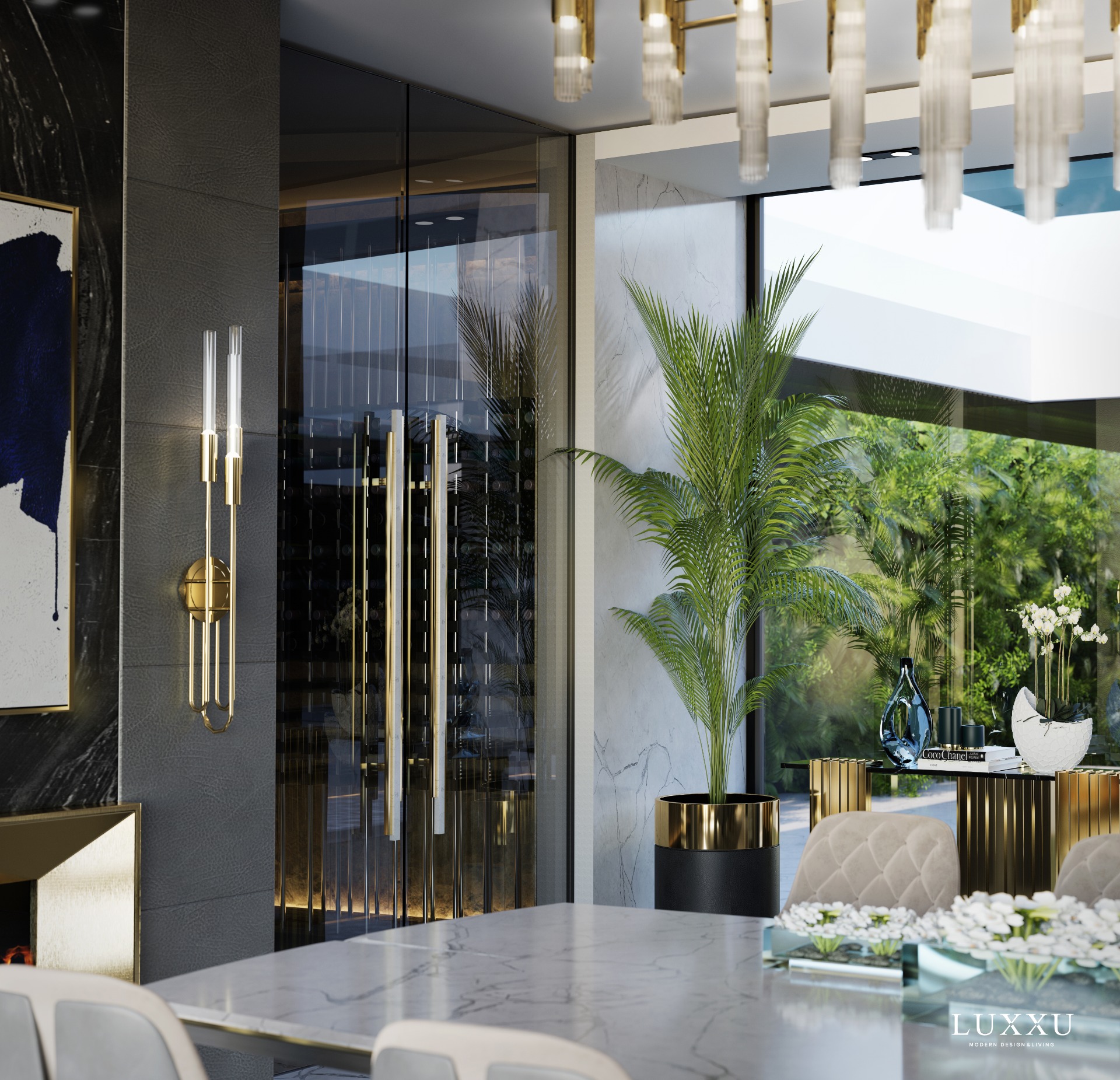 The generous dining room was designed to highlight the comfortable luxury and palpable sophistication. This space is comprised of a plethora of cutting-edge and tailored designs that certainly stand the test of time! To adorn the doors of this stunning room you can find the iconic Skyline door pulls by PullCast.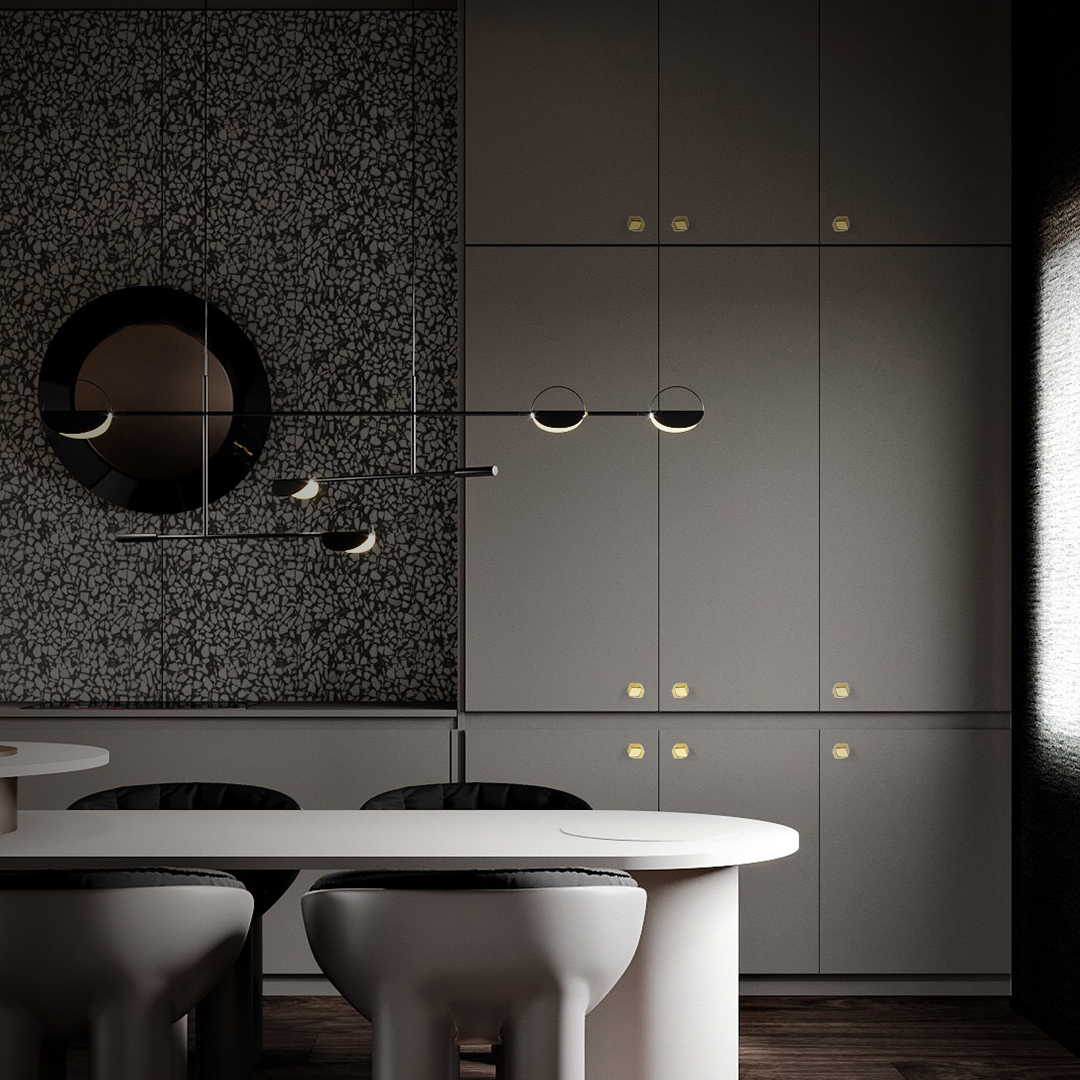 The dining room is one of the spaces you definitely don't want to miss next time you're building an interior because it's a place where everyone can congregate at the end of the day to share anecdotes and share a meal together.
A grand dining area where the Shard suspension, inspired by the renowned Shard London Bridge skyscraper, makes quite an amazing statement with its powerful character as well as brass and crystal glass embellishments. The Darian sideboard and the Scala mirror, both of which showcase a dynamic yet irregular look, have also been introduced to this arrangement.
See also: Galea Dining Chair
The combination of dark tones, white marble, and golden element it's absolutely stunning! The perfect dining room decor inspirations for your next interior design projects.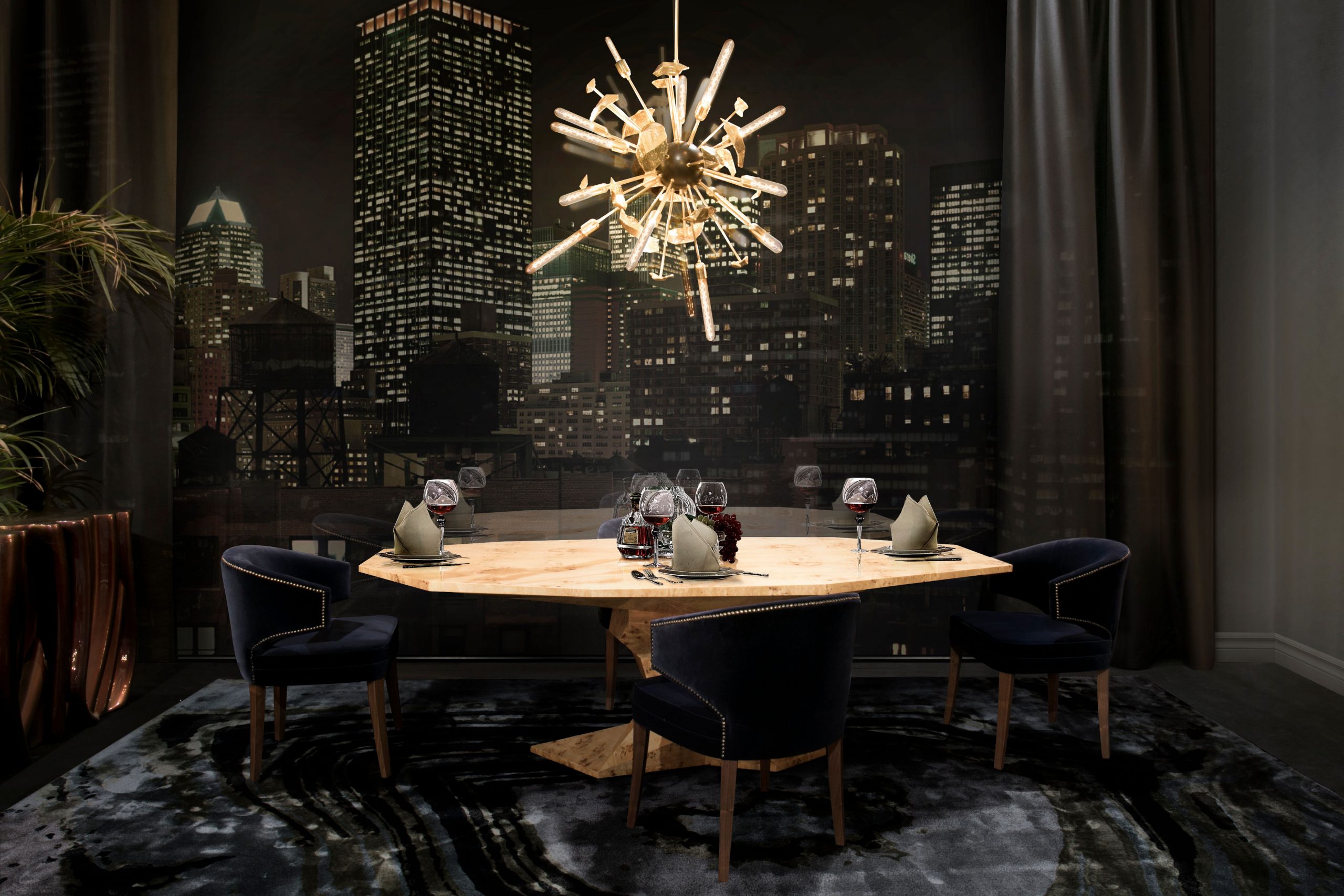 Outstanding simplicity, contemporary aesthetics, and seductive power are characteristics reflected in every detail that makes Bonsai fall in love at first sight. Associated with Boca do Lobo's approach to rethinking traditional furniture styles and inextricably intertwined with innovative processes, Bonsai dining tables boast bold lines and character with a fantastic combination of style and materials.  
See also: Modern Dining Room Design – The Fine Dining Of Paris With Luxxu
If you enjoyed this article regarding True Dining Luxury Ambiances You Must Contemplate you can also find more interior design inspirations on our Pinterest boards and Instagram page.