Yuko Nishikawa Creates Stunning Paper Lamps ⇒ The Japanese artist's 'You See a Sheep' project features stunning papier-mache pendant lamps made with a ceramic shell protecting the lighting source. Discover this pastel lighting collection by Yuko Nishikawa in today's blog post!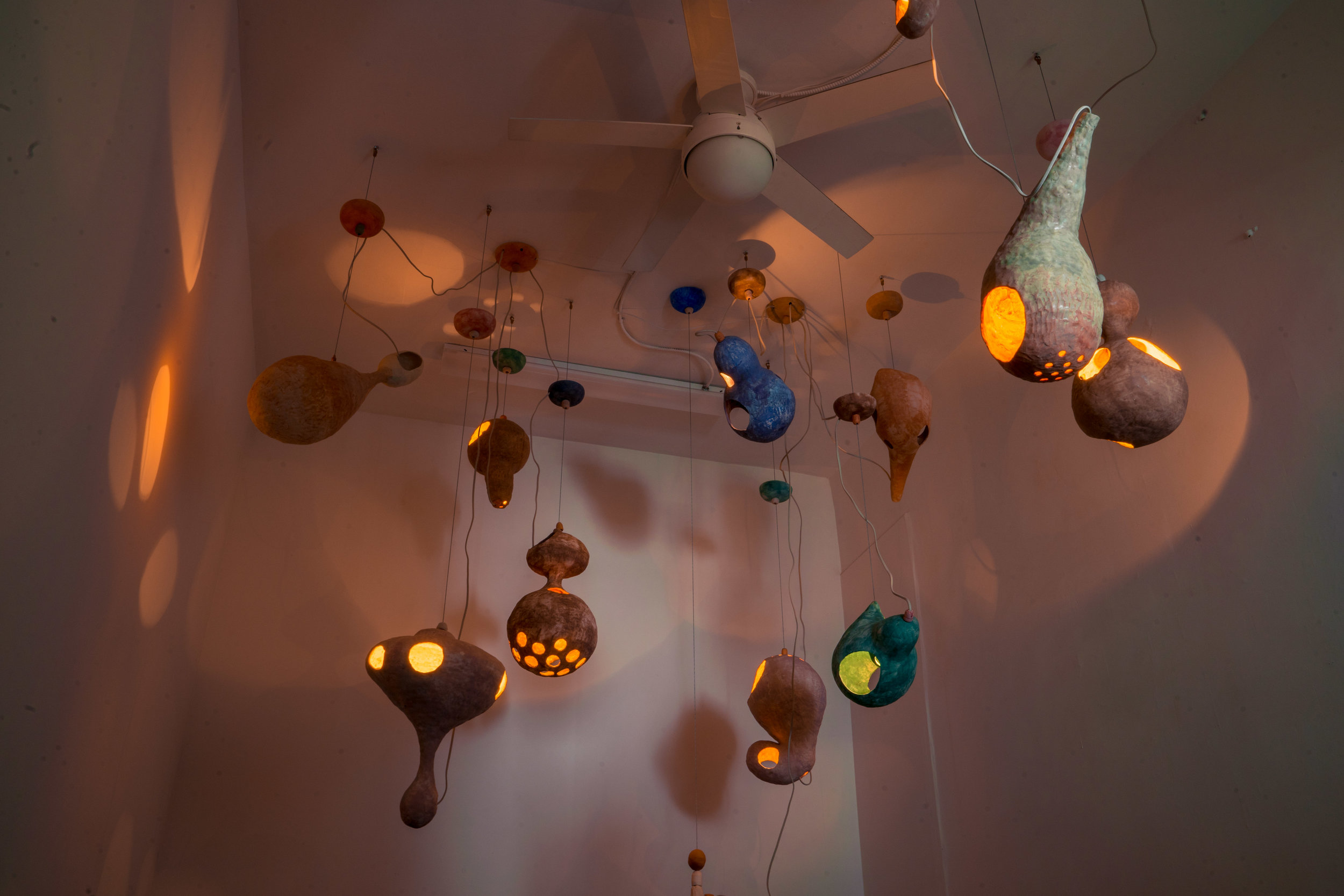 Hanging from the ceiling with a metal wire, this collection takes inspiration from two books: The Little Prince by Antoine de Saint-Exupéry, a scene where the prince asks the narrator of the story to draw him a sheep and when the narrator presents him with a drawing of a box, claiming the sheep is inside; and Model T Frankenstein by Hideo Furukawa, whose story begins with the line "You see a goat".
"Floating objects surround you. You wonder if you too are floating in space, or perhaps in water," elaborated Yuko Nishikawa. "Gravity, the horizon, and the edges of the room disappear. You are happy."
Created in 2018, the 'You See a Sheep' lighting and vase collection by Yuko Nishikawa is being displayed at the Paris Galerie JAG from the 21st of September until the 21st of November 2020 and is the artist's first exhibition in the city. You will be able to see, amongst other fixtures by the artist, a chandelier comprised of 24 ceramic shells placed in spontaneous formations according to the exhibition where they will be featured, which is the main installation of the exhibit.
Another piece that will be showcased at the exhibition is the chandelier above, created by the artist in preparation for the 'In Good Company' exhibition she participated in 2018, in New York. "I saw this exhibition as a celebration of art and design and an opportunity to build a supportive community of the designers and the users," said Yuko Nishikawa, "So I designed this chandelier with some shells hanging low to the ground, others floating high, altogether creating a conical volume," she continued. "It becomes an environment where people can walk through and physically engage with the installation."
⇒ Read Also: Interior Design Project: Upper East Side Flat⇐
If you enjoyed our article about Yuko Nishikawa, then feel free to subscribe to our blog and follow us on Instagram and Pinterest!