10 Remarkable Design Projects by Alberto Pinto Studio ⇒Today, Modern Chandeliers Blog is going to focus on a classic French interior design talent. Alberto Pinto was an icon of French and World Design. He revolutionized and brought a spark to the world of design and when he passed away. His daughter, Linda Pinto, took over his design studio and continued his legacy. We leave you with 10 Amazing Projects by Alberto Pinto Studio.
---
See also: The Best Luxury Showrooms In Paris
---
Classic Dining Room
Alberto Pinto was born in Casablanca to Argentine parents and was surrounded by diverse cultures. A little boy attended "Ecole de Louvre" in Paris and then moved to New York. After having attended the "Ecole de Louvre" in Paris, he created a photography agency in New York (USA) specializing in decoration and interior design. During these shoots in Mexico, England, Italy, or India that he acquired his taste for design, the sense of volumes, and the game of colors. All these elements become decisive for the rest of his career.        10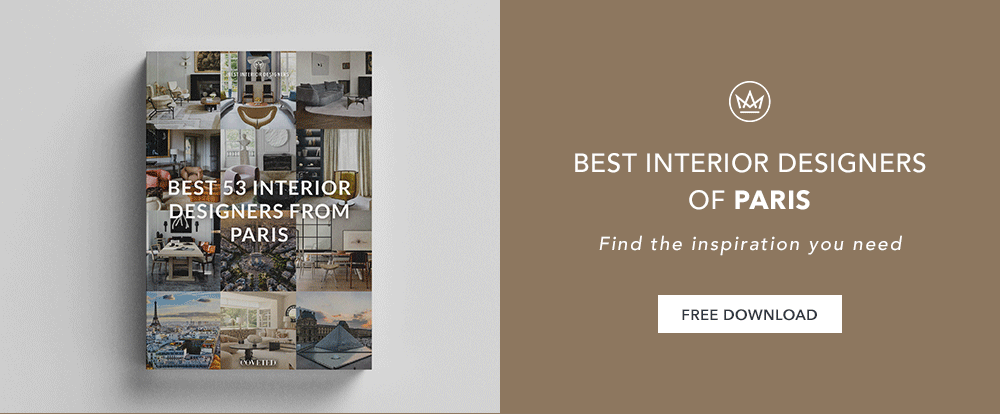 Modern Day Living Room
Country Home
New York's Apartment
This focus on design-led Pinto to take up interior design almost four decades ago. The 17th-century private residence at the Place des Victoires in Paris was the home of Pinto's interior design and decoration agency. The agency consists of 60 people who work on the design of large-scale and atypical places, such as private residences, corporations, hotels, yachts, and private jets. Notable projects include Oceanco's Yacht Y708and the Seaside Hotel Palm Beach, in Maspalomas.      10

Zebra Living Room
Classic Bedroom
Alberto Pinto borrowed a lot from various cultural influences since his earliest childhood. As an inescapable actor of interior design, he has built his works on the interbreeding and mixture of genders from more than baroque to less than bare. Refusing to conceive narrow and closed universes, he naturally oriented himself towards "big projects". Used to rising to challenges that would scare others away, he particularly appreciated being given gigantic spaces in which he put together styles and very different periods in always perfect harmony. Strengthened by his experience and always looking for new challenges, Alberto Pinto specialized himself in atypical places such as large yachts or private jets. The eclecticism of his projects and his insatiable quest for perfection and for refinement allowed him to discover the best international artisans with whom he regularly surrounds himself. In entire confidentiality and the most total discretion, Alberto Pinto creates on all the continents private residences to offices or even palaces for the greats of this world. Moreover, his high-end clientele all agree he has brought interior design up to the status of "Haute Interior Design."    10
Editor´s Choice
---
See also: Time For A Change – Diversify Your Suspension Lighting Luxuriously
---
The projects that came out of his 70-person Paris office were often swashbucklingly dynamic, replete with overscale patterns, bold color schemes, and sumptuous appointments that found favor with Middle Eastern royals and international captains of industry. A study in Cairo was paneled with wood inlaid à la parquet de Versailles, while a Geneva dining room's Louis XVI scheme seemed to await the arrival of Marie Antoinette.
10
Classic Residence
French Palace
This perhaps explains why royals from the Middle East flocked to his door when it came time to decorate a new palace. For admirers who could only dream of hiring Pinto for a full household makeover, he also created covetable tableware for Ercuis and Raynaud, fabrics for Pierre Frey, and table linens for D. Porthault. Some of these items, along with significant collections of gutsy contemporary furniture, lighting, and accessories, are sold in Pinto's showroom at 14 rue du Mail in Paris, which will continue under the guidance of his sister and business partner, Linda Pinto.
10
Editor´s Choice
---
See also: Kitchen Lighting to Really Make the Difference
---
For Alberto Pinto very few styles seemed beyond his talents. the proof for this may be his quote. "I have no specific style or period that I am especially fond of," adding, however, that he was enamored with "immense rooms, partly because I pride myself on knowing how to bring together immensity and comfort. Most people are afraid of houses on a grand scale, but I've always been completely at home in them."
Alberto Pinto's Library
Living Room Designed by Alberto Pinto
---
See also: Paris Top 20 Interior Designers
---
If you enjoyed this article about  10 Remarkable Design Projects by Alberto Pinto Studio,  you can also find more interior design inspirations on our Pinterest boards and Instagram page.
< ?php get_footer(); ?>
10 Remarkable Design Projects by Alberto Pinto Studio