Bank Hotel – Luxury in The Heart of Stockholm ⇒ Bank Hotel has opened recently in the heart of Stockholm. Discover what makes this luxury hotel a true gem waiting to be discovered.

Bank Hotel opened in central Stockholm and it's already being a huge success! It's located in a prime location, just footsteps from the waterfront and from the finest shopping, culture, and nightlife the Swedish capital has to offer.
Located inside a landmark building, the boutique hotel is an intriguing blend of luxury, design, rich history, and graceful service, creating a one of a kind hotel that will grant you have an outstanding experience.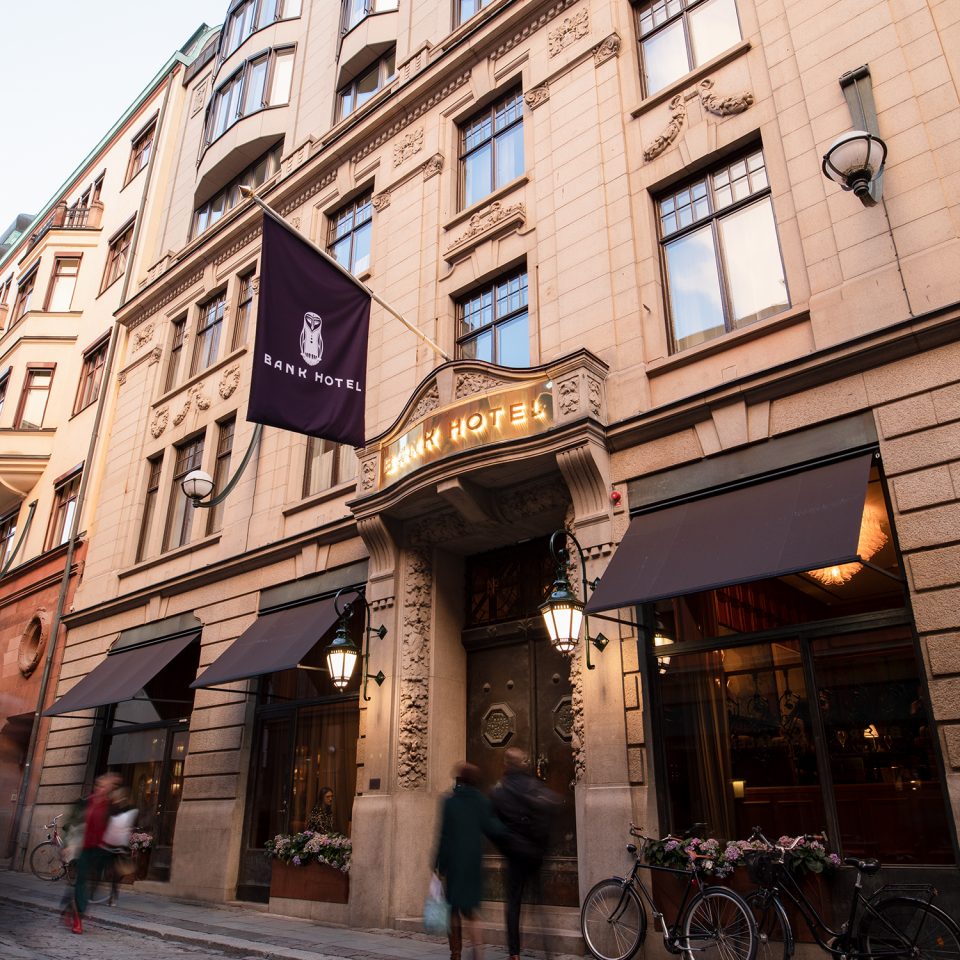 The name Bank Hotel is not a randomly chosen one, the hotel sits inside a building that once served ad the head office of the Södra Sverige Banking company. Completed in 1910 the Arsenalsgatan 6, designed by architect Thor Thorén blends extravagant art-deco elements with traditional lines.
Offering outstanding service the 115 rooms hotel includes a staff team ready to assist you with everything you need, from recommendations to bookings, massages, and a gym open 24h a day to ensure you can exercise in your own schedule.
Al the rooms are beautifully designed with an elegant style. Soft and natural color palettes, luxury beds, linen and pillows (to ensure comfort) and commissioned artworks. The hotel's interiors are elegant and modern, but nevertheless reminiscent of the hotel's rich history.  It was the brilliant work of interior architect – Jonathan Söderblom.
No hotel is truly a luxurious hotel without a matching restaurant! And the Bank Hotel actually features 1 incredible restaurant and 3 bars. The restaurant, Bonnie's, is located in the old bank hall and the décor is just as amazing as the menu!
The incredible chandeliers decorating Bonnie's are our stunning Scala Chandeliers. The interior designer selected 4 Scalas to brighten the room up and we honestly believe it looks show-stopping!
⇒ You may also like: Read also: Most Beautiful Hotel Lobbies In The World ⇐
What to do in the area?
The neighborhood is one of the most prestigious locations in Stockholm. From art galleries to interior design studios, the Royal Swedish Opera, many parks and an exclusive shopping district with many designer stores you'll have plenty to do!
If you enjoyed this article about some of the best entryway lighting ideas found in tv interior sets, you can also find more interior design inspirations in our Pinterest boards and Instagram page.