Billiard Room Lighting Ideas To Upgrade Your Game Space ⇒ Good Lighting is fundamental when it comes to billiard rooms, especially since the clarity of a room can, in fact, be the key to winning a game of snooker or pool. In today's article, we will show you some Billiard Room Lighting Ideas that don't compromise on a design!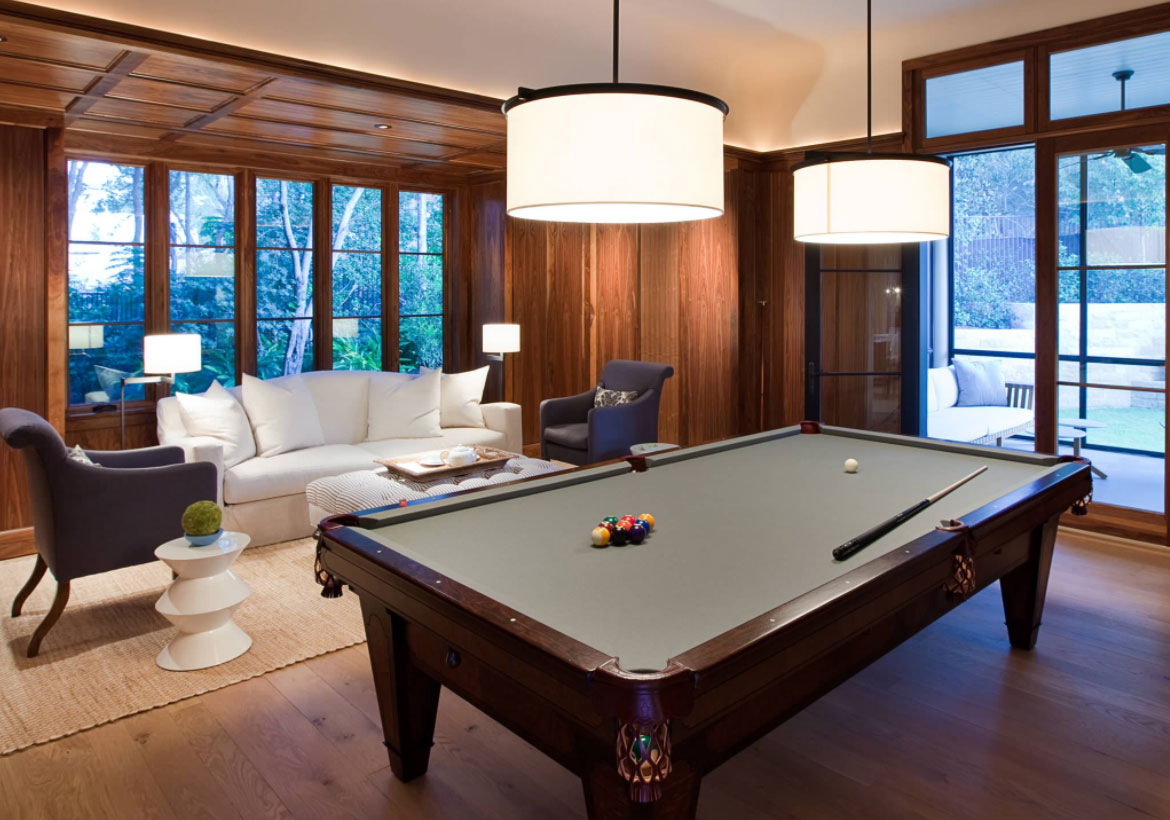 One of the more simple yet effective Billiard Room Lighting Ideas, the two pendant lamps fit perfectly into the room's design while providing enough lighting for people to be able to play. It is important to notice that the billiard table was placed directly below the fixtures, ensuring that it gets the most possible direct lighting.
To complement a more rustic setting, we suggest Billiard Room Lighting Ideas that fit the theme while adding some statement to the room, such as this gorgeous chandelier featuring six lamps encased in glass cubicles.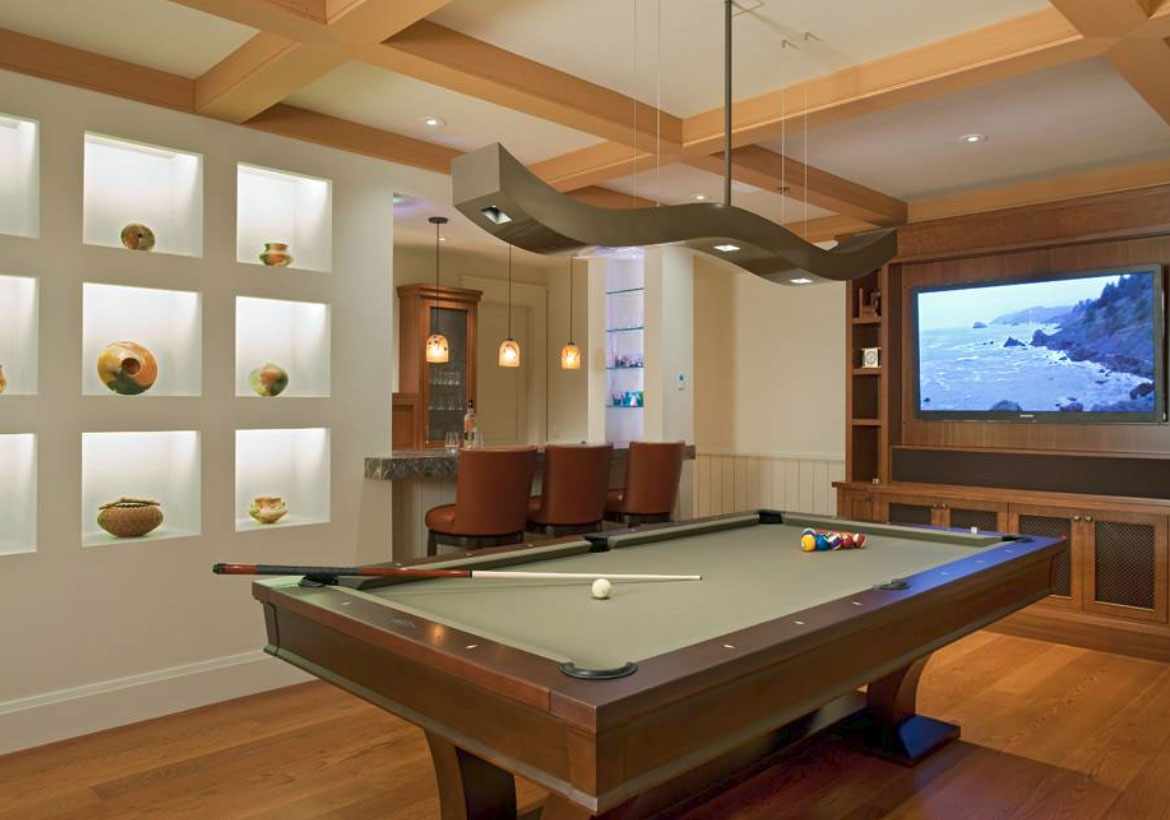 This modern chandelier is an amazing example option for a contemporary media room such as this one, matching the color scheme and acting as an accent piece as well as a fixture. It is always good to have a functional piece of furniture that also dubs as art!
A lot of Billiard Room Lighting Ideas feature LED lights as they are practical and save up on energy while being able to look good as well! If you're looking for a more practical lighting solution for your game area, a large LED light should be able to provide lighting to the whole space while looking very sophisticated.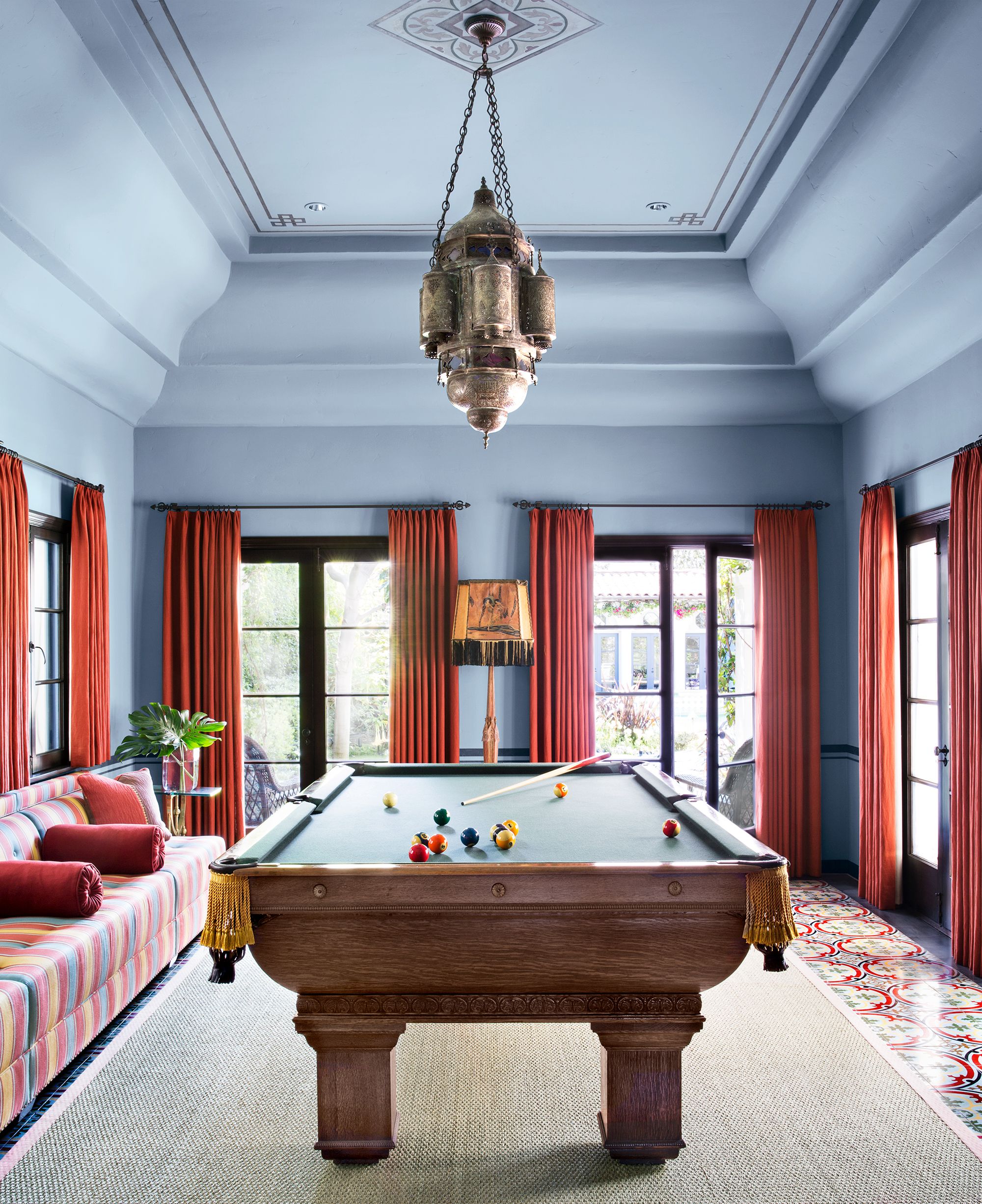 Lastly, you can try different chandeliers that fit the theme of your room, such as this beautiful Orient-inspired piece that matches the colourful tile flooring and even the tassels around the billiard table, immediately reminding us of rich Arabian residences.
Read Also: Interior Design Project: Blalock Home⇐
If you enjoyed our article about Billiard Room Lighting Ideas, then feel free to subscribe to our blog and follow us on Instagram and Pinterest!