She graduated in London, where she also started her professional career 20 years ago, and since then she has never stopped interpreting lives through spaces. Now Gracinha owns and has worked for the last 20 years alongside her husband Miguel Vieira da Rocha, also managing partner and CEO of VID. Design MEETings with Viterbo
 Viterbo has strong project management and business department which protects and maximizes the client´s investment return. It´s an added value that Viterbo can support and coordinate projects with this attribute and mindset. Design MEETings with Viterbo
She considers herself a visionary, a style expert. She can interpret several styles, and Gracinha's mission is to make a project looks like it was made by the client and not by her.
See also: LUXURY RUSSIAN ROOFTOP PENTHOUSE  by DS CILIEGIO 
Gracinha Viterbo says she creates for people and their life stories, not for her or her signature. This makes the biggest differentiator of Viterbo Interior Design the service, experience, expertise in various styles she has, her traveled eye, and the multidisciplinary team she created. Design MEETings with Viterbo
When asked about the design style she likes the most, Gracinha talks about the multifaceted ability she has concerning styles. She loves opposing styles and the mental elasticity they provoke in her.
You May Also Like
The interior designer confesses to having unstoppable creativity, she doesn't stop day and night. Over the years she created a formula that constantly fuels her ability to create. "This curiosity and vision of mine make that is not the style that dictates my projects, but the lives that occupy it." Her ability to interpret lives and styles makes constant metamorphoses in her mind that sometimes bind her to one style or another.
She believes she has a crucial side to the professional contribution she offers to clients: the deep expertise of various styles and how she manages to appropriate them as her own. Above all, she knows how to apply what works, which reflects well who people are and the basis on which they can build their way from there.  "The projects are not about me, they are about my clients."
And how does she manage to make the projects about the clients so well? By knowing how to listen, how to respect, and how to interpret where they come from, where they are, and where they want to go, even if the clients sometimes can't communicate it.
Gracinha tells us that to interpret lives through spaces, there has to be an extraordinary sensitivity to interpretation, an insatiable curiosity of the world, and how we can experience it. And she has that! Above all, she respects others and feels she has a mission to make people's lives easier through her long experience and to empower days and energy through design. Design MEETings with Viterbo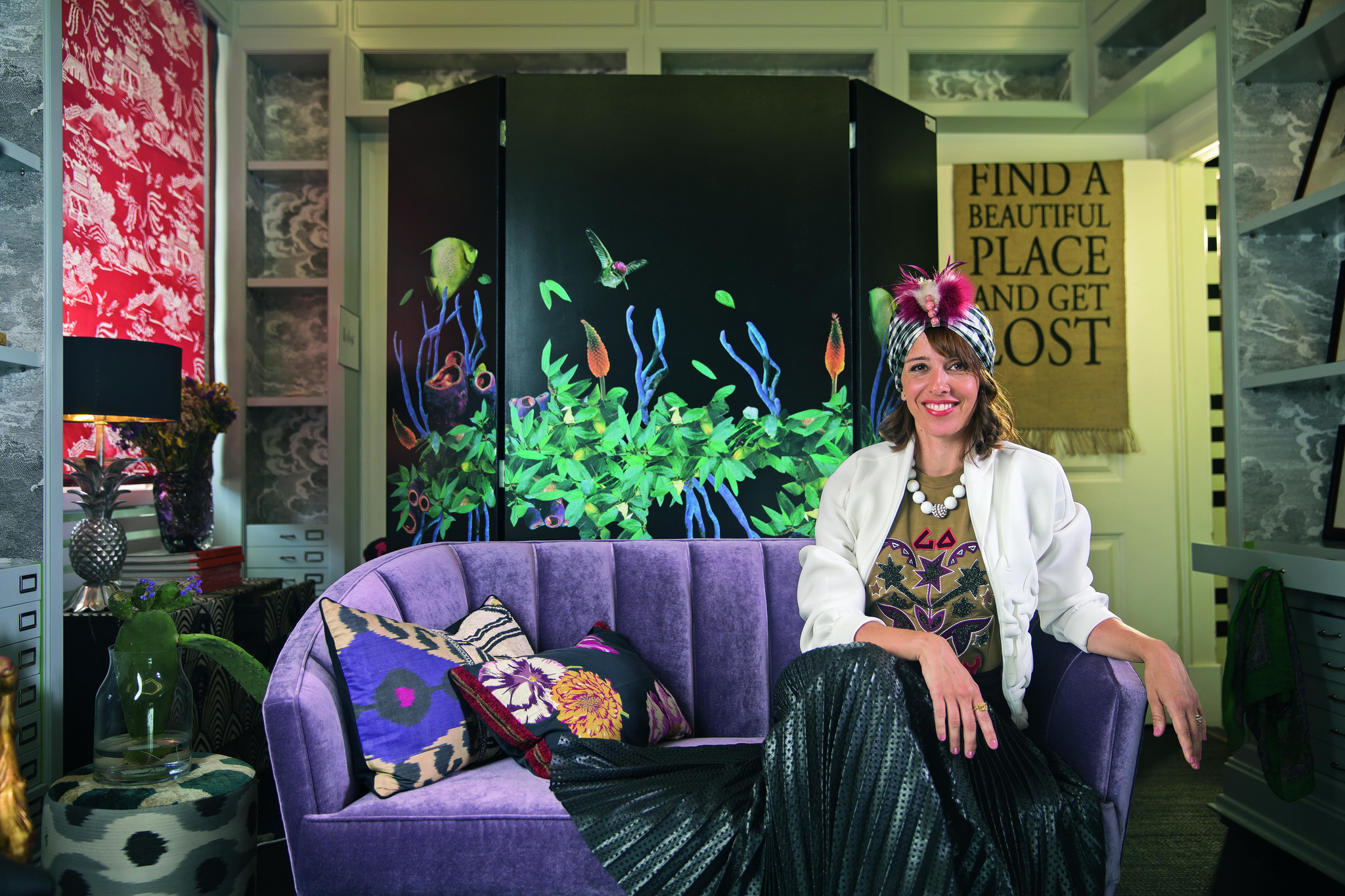 If she has techniques and processes or a formula to achieve this? She confesses she does! But the surprise is part of the experience of hiring Viterbo for a project, and Gracinha says it wouldn't be fair to her clients to reveal that formula to us so openly. Also because it is part of a process she has been built and refined over the years. Design MEETings with Viterbo
This construction and refinement she has done over the years have been afforded by all the traveling she has done along her journey. Throughout her 20 year career, she worked in practically every continent, and all of them in some special way contributed to Gracinha Viterbo's evolution as a creative, artist, professional, and human being.
Gracinha tells us it is therefore very difficult and unfair to choose just one particularly favorite country or region of the world to work in, because she looks at each place and each project as a step along the way, and honors each one with her soul, heart, and commitment.  Design MEETings with Viterbo
But Portugal is her base and her origin. It's the country where she prefers to work and where the team, the structure, and the industry she takes with her wherever she goes in the world is based.  Design MEETings with Viterbo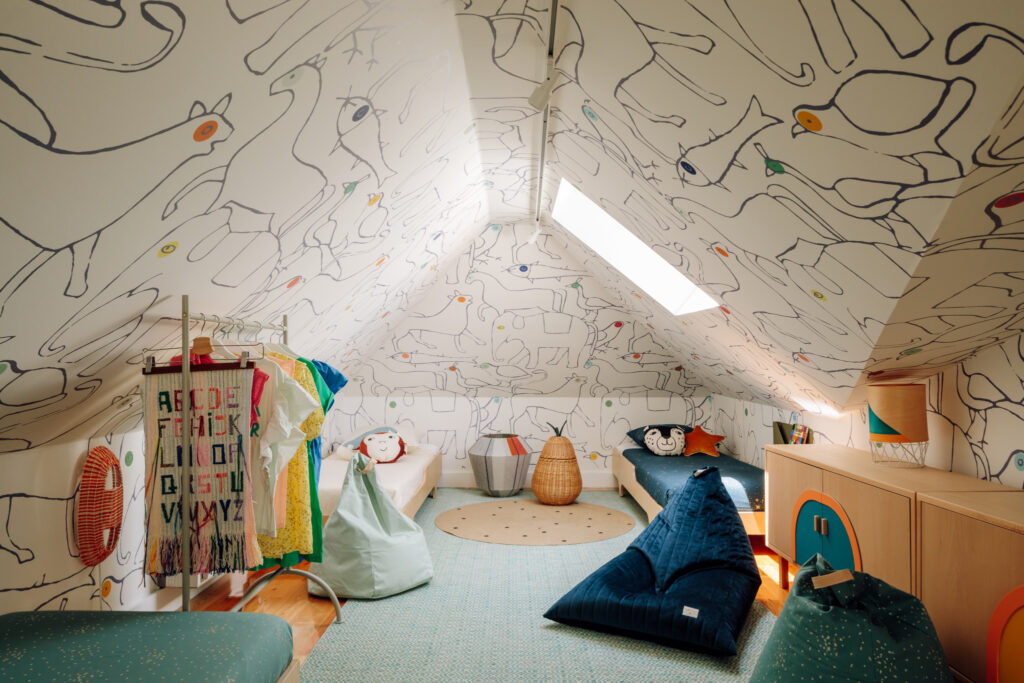 Her passion for her own country is such that Gracinha Viterbo believes in what is Made in Portugal, in national talent, and in brands that value handmade products, and she likes to support them. An example of this is brands that Meetsales represents, such as Boca do Lobo, Brabbu, DelightFULL, with which Gracinha Viterbo has already worked. Design MEETings with Viterbo
Gracinha says the products of these brands have unique traits and attention to detail. "They have star pieces that often manage to be vanishing points, "invitations to travel" that elevate moments of the projects."
When asked which brand is her favorite, Gracinha is unable to answer. But she confesses that lately Ardara II Console and Vellum Wall Light by Brabbu are on mood boards for a project she has in progress. Design MEETings with Viterbo
Gracinha Viterbo is an interior designer who is really passionate about what she does, and this is reflected in each of the answers she gives to our questions.
See also: THE MCQUEEN COLLECTION – WHERE LIGHTING AND ARTWORK COME TOGETHER
She says there are several components of this Interior Design world that attract her:
– The human side, of analysis and psychology when interpreting lives, rituals, cultures, or religions in order to get to know deeply who the clients are and how they live. Design MEETings with Viterbo
– The emotional side of design, of empowering people's life. Creating to enable people to live the best version of themselves.
– The aesthetic and general culture side of each style she interprets, like an actress who appropriates a role in a movie, Gracinha and her team appropriate several styles depending on each project and incorporate them in totality to give answers and take the client beyond what they ever imagined.
– And last but not least important, the technical and professional side of expertise she has. Of leading diverse teams, managing multiple projects at the same time, love working in teams with people and for people, researching styles, curating pieces, and finding the right piece for the right place. Traveling and creating environments that make the eyes travel too. Design MEETings with Viterbo
So much desire and hunger for more, made us ask Gracinha Viterbo what is next for Viterbo Interior Design. Gracinha confesses ideas don't stop, and there is a wishlist of projects for the Gracinha Viterbo/ Viterbo Interior Design brand. "We have several interesting projects on the table of our Atelier, some of them will undoubtedly be public landmarks in Portugal."
Design MEETings with Viterbo
She always takes past and present projects and collaborations close to her heart, but what comes next always makes Gracinha's eyes sparkle with motivation.
Creations and future possibilities are coming, because creation is also an affirmation of this dedication and deep commitment she and her team have, and gives them hope for the future to come. "As I tell my children constantly: Straight ahead!"
Design MEETings with Viterbo
Design MEETings with Viterbo