Interior Design Ideas To Inspire You – Modern Chandeliers blog has gathered a collection of the most premium interiors in order to inspire you. Keep reading this article to find out more!
---

See also: Missoni: An Offer Of Creativity 
---
Marvelous Living Room Interiors
A space for meeting, entertaining, socializing or simply unwinding. A living room area can serve numerous functions and is frequently the focal center of a home's design; as a result, it can be difficult to envision the ideal environment.
Luxury and elegance are obvious in this living room of this Deluxe Apartment in Moscow, blending a modern language with a sumptuous environment and impressing us with the harmony that the entire project envisions.
Peter Marino's designs are often distinguished by an emphasis on materiality, texture, scale, and light, as well as a dynamic conversation between inside and outside. As NY Mag put it, "it's all smooth-moving luxury inside a Marino space, where drawers and doors close in perfect quiet and the elevator button is strangely delightful to hit."
---
See also: Blue And Gold Affair
---
Master Bedrooms You Must See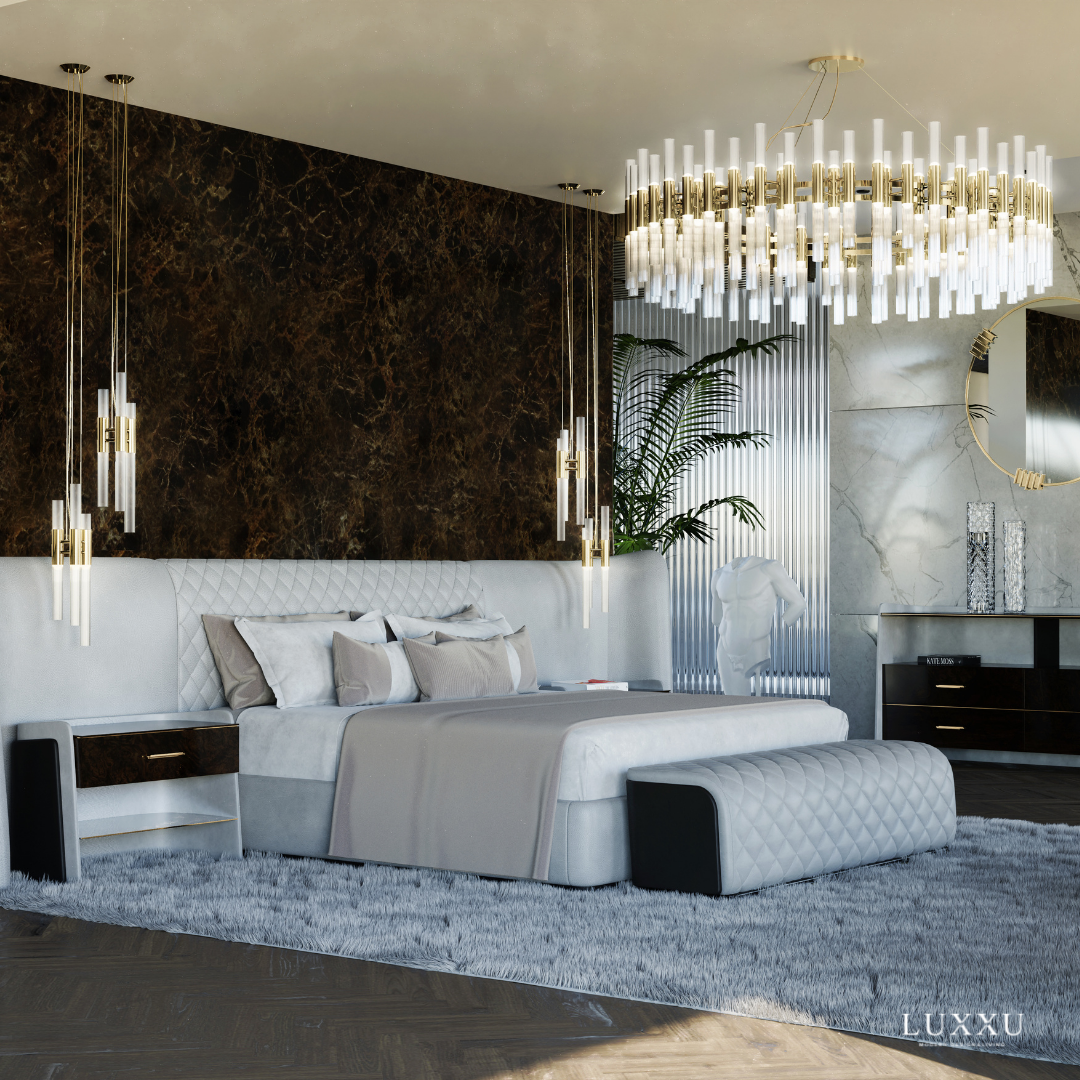 One of the most essential rooms in the house is the bedroom. Decorate yours with luxury furnishings such as this and combine some magnificent lights to create a much more spectacular ambiance while maintaining comfort.
Through its efficient, clean, and compelling style, this master bedroom reflects a contemporary modern design. Every item compliments each other without being overbearing, resulting in a relaxing and memorable experience.
Do you have a large luxury bedroom and enjoy victorian vibes? For this design trend, you should keep an eye on Peter Marino, a prominent interior designer. Are you ready to feel like you're in charge?
---

See also: 25 Unique Table Lamps to Desire & Inspire a Home Renovation
---
Premium Dining Rooms
The luxurious sideboard and a magnificent gold mirror round off this wonderful dining area. Isn't it true that black and gold never fails to create an impression?
Mid-century modern design's emphasis on pared-down forms, contemporary patterns, natural materials, and a seamless flow between indoors and out, create a medley of functional comfort and chic style.
Ryan Korban has created a reputation for himself with his blend of luxury, old-world romanticism, and urban chic. He introduced a sense of city swagger to his Upper East Side house, where interior design and architecture merge. Do you adore it in the same way that we do?
---
See also: Bold Lighting To Dine In Luxury
---
If you enjoyed this article about

Interior Design Ideas To Inspire You

, you can also find more interior design inspirations and products on our Pinterest boards and Instagram page.