Missoni: An Offer Of Creativity  – Missoni, a well-known fashion house that has been around since 1953, now has a collection dedicated solely to the home, where excellent textiles and high-level design merge into a unified mosaic of ideas and initiatives. Missoni Home, the furniture brand, is aimed at those who wish to furnish and decorate their homes with a unique and original touch while maintaining a high degree of quality. Missoni Home's items are intended for both indoor and outdoor furnishings, but they may also be utilized in unique gardens or verandas. Find more about this brand, that it's going to be present at this year's edition of Salone Del Mobile Milano, in this article by Modern Chandeliers blog.
---
See also: Victoria + Albert: Bathroom Solutions 
---
Missoni Home
Rosita Missoni, the company's designer of excellence, has been personally responsible for the invention and design of new and altering ideas that mix a love of high fashion with beautiful fabrics and home furnishings since 1997. Casa, according to Rosita Missoni, is a notion that expresses within feelings and sensations that are constantly changing ". The home is continually moving, and it is never finished ", she frequently declares.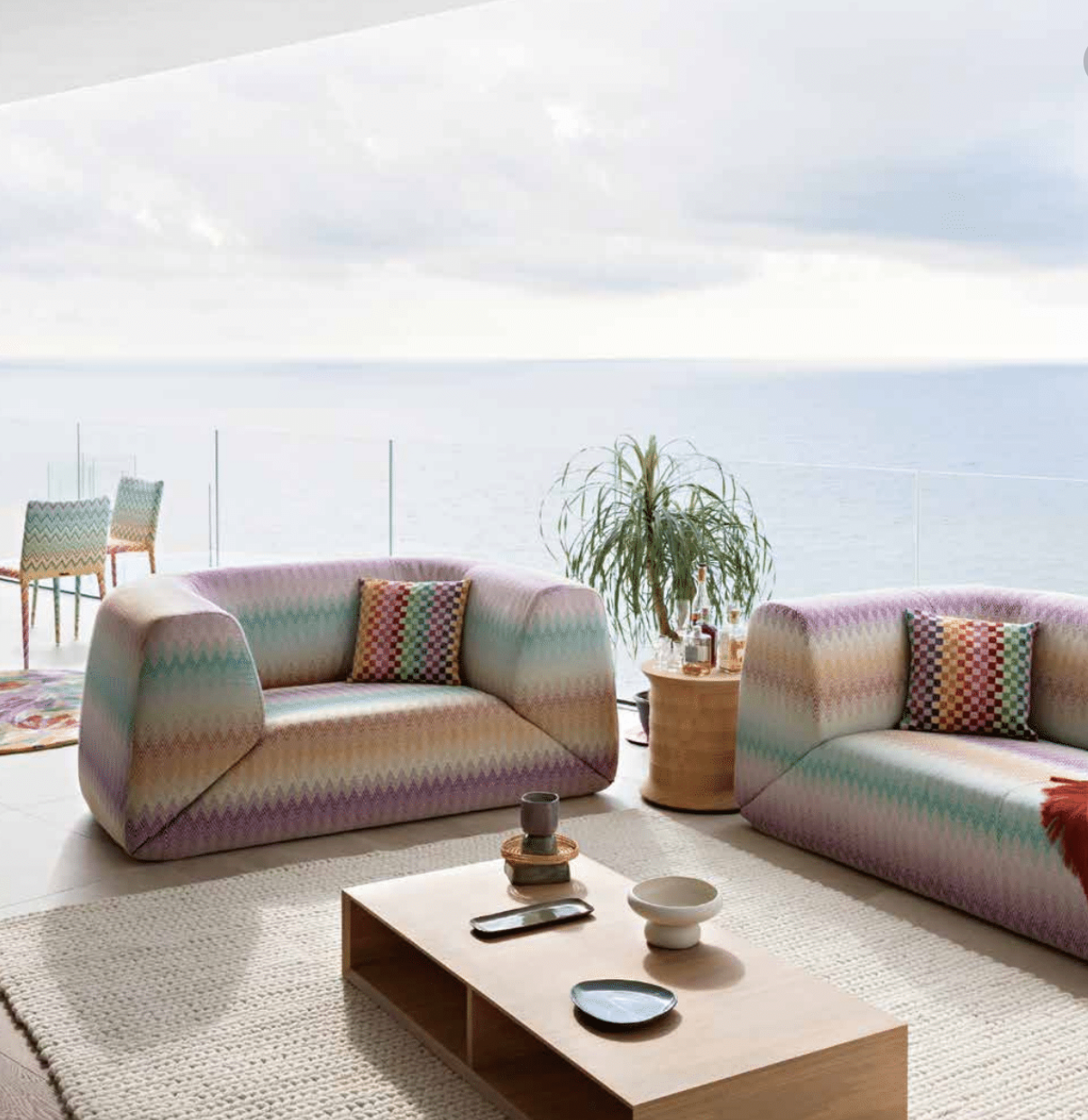 Missoni Home presents itself as a high-end brand that combines creativity, textiles, and costly and lavish materials in the construction of each item in the international furniture market. Sofas, armchairs, but notably textiles, rugs, cushions, and linen aim to evoke sentiments of creativity, inventiveness, and joy in shared spaces as personal as those at home.
---

See also: Rustic And Contemporary Luxury House
---
Missoni Home wants to play with outdoor furnishings that had a story to tell, not just inside goods. Often, an interior element can be transformed into an outside activity, creating a game with incredible versatility.
The brand mixes fabrics and creativity in a great mixture that always gives back the atmosphere of fashion, from fabric to decor. The many collections for Missoni Home provide an escape from the beginning, elements that are always changing. From more modern collections to others with an Alpine perfume, a floral motif, or even mosaics, zodiac signs, or a fully oriental imprint, there is something for everyone.
See also: Coastal Style – Decor Inspiration For Your Beach House
---
As soon as you step into the Missoni Home universe, you are surrounded by positive energy, sunshine, and carefully calibrated colours that merge seamlessly into a variety of settings. All of this is to give them personality and character.
---
See also: A Multi-Million Dollar Mansion In Miami
---
If you enjoyed this article about Lorenzo Castillo – Victoria + Albert: Bathroom Solutions, you can also find more interior design inspirations and products on our Pinterest boards and Instagram page.