Redd Kaihoi's 7 Most Luxurious Living Rooms – Redd Kaihoi is a design firm known for its eccentric interior design projects. Miles Redd founded his own New York-based design business in 1999 after working for five years with interior design great Bunny Williams. Over the course of many years, he has worked on a wide range of residential projects, from little downtown flats to enormous uptown residences, remaining flexible and intelligent enough to suit a wide range of clientele.
Meanwhile, Redd met David Kaihoi, who was working as an art installation at the time. The design pair has been working together for many years, and their New York-based design business has formally changed its name to Redd Kaihoi. A creative partnership for the ages.
See also: Best Interior Design Projects In New York City

Check Out These Exccentric Living Rooms By Redd Kaihoi
The artistic concept of the New York-based design studio is distinctive. They embrace color and high and low combinations, taking risks and challenging design preconceptions while being decorous. Redd Kaihoi developed this living room in their own unique style, a modernized neoclassical design with wit and a sense of humor.
A Houston Mansion, one of the New York-based design firm's buildings, represents their spirit like no other. More is more for Redd Kaihoi. This French-inspired interior design project mixes historical and modern design in a very unconventional manner, creating the impression of being entirely immersed in a storybook palace.
See also: Home Tour: A Modern House In New York That Will Make Your Eyes Light Up

If You Enjoyed These Stunning Living Rooms
Then Check These Luxurious Living Rooms By Luxxu
The true definition of a Luxxu living room with the utmost luxury and exquisiteness at every place where you may direct the slightest glimpse, even starting with the entrance to the living room itself where the Pharo II Wall Lamp paired with natural elements set up a seamless transition to this area.
Comfort and coziness are two must-have qualities that must be present in any living space. This space is blessed to have a piece like Luxxu´s new Otto Sofa to bring both of those attributes with an exquisite touch that is just irresistible.
A modern living space needs a statement item that is different and has a lot of personalities. Luxxu's Thomson Sofa is endowed with unique qualities that allow it to change shape at any time, making it a genuine one-of-a-kind piece of furniture.
See also: The 25 Best New York City Interior Designers
In Need Of Some Extra Inspiration?
Redd Kaihoi's will take care of you
Here You Have more Exquisite Living Rooms By Other Luxurious Brands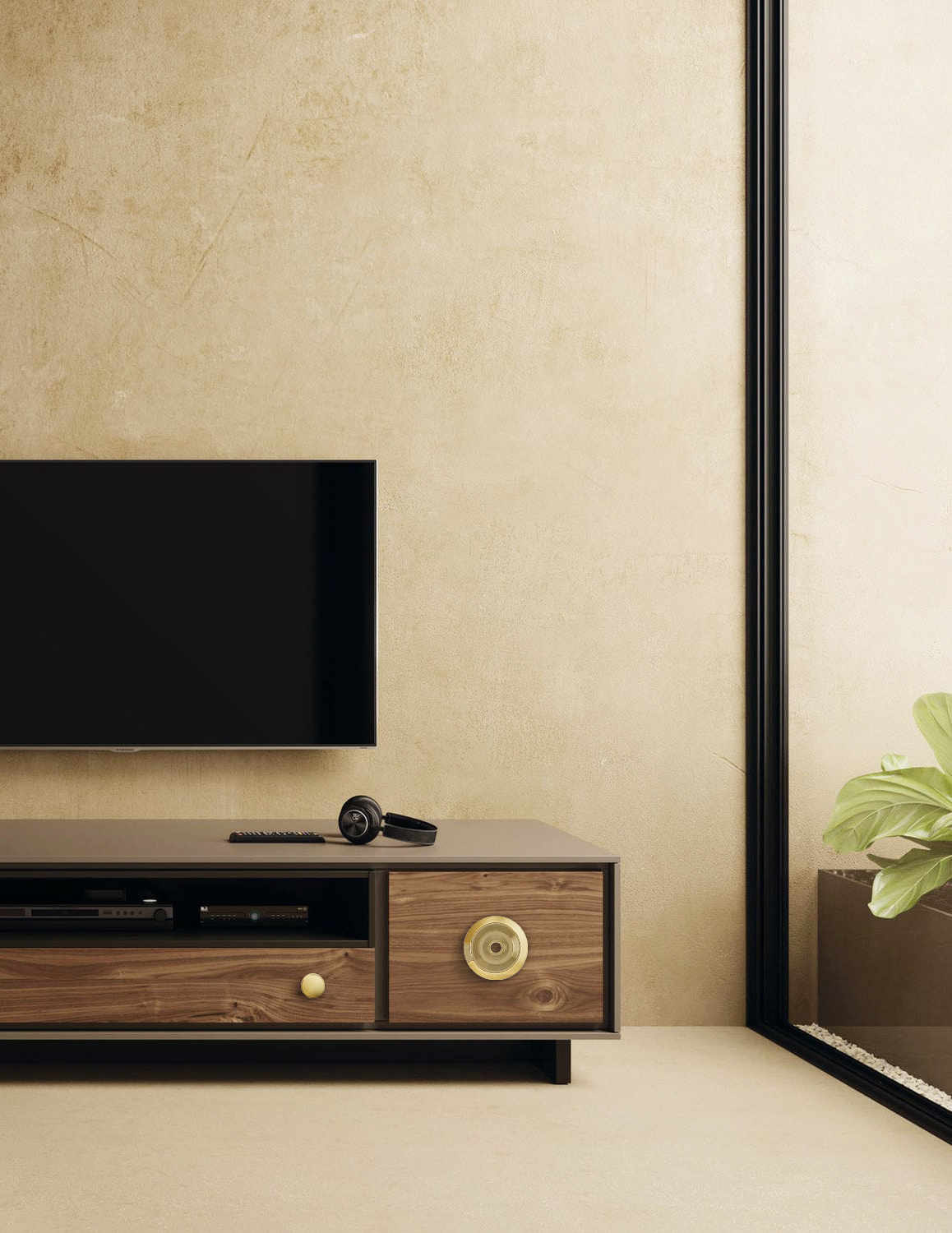 Precious and exclusive hardware for a TV cabinet is certainly a bold approach in regards to a living room design. In order to make this bold move go as smoothly as possible, the Hendrix Cabinet Handle is the ideal piece to transmit luxury and appeal.
Passionate about bringing diversion and versatility to aesthetic selections, PullCast is all about creating tailored and one-of-a-kind stories. Trigger the potential in each design and make the details count every time.
See also: Be Acquainted With This Thrilling New York City Loft By Luxxu
If you enjoyed this article regarding Redd Kaihoi's 7 Most Luxurious Living Rooms then make sure to check out our socials to find news, inspirations, and more interior design ideas: Pinterest | Facebook | Instagram.
< ?php get_footer(); ?>