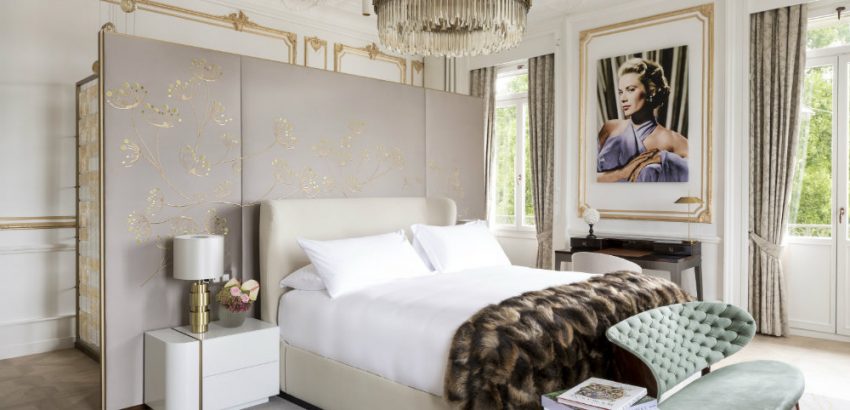 Back in 2017, when the hotel reopened after a multi-million-dollar renovation it presented its brand new presidential suite –  a suite named after Grace Kelly to honor her. The designers responsible for the project did a curated selection of the pieces that would decorate this elegant suite, and LUXXU was one of their choices.
Take a look inside!
The presidential suite named after Grace Kelly consists of a master bedroom with a walk-in closet, a living room, a dining room for six people with a small kitchenette and a fireplace. It also features a balcony and the most amazing views over Lake Geneva, the Alps, and the Brunswick Garden. You can make a reservation and learn more about it here.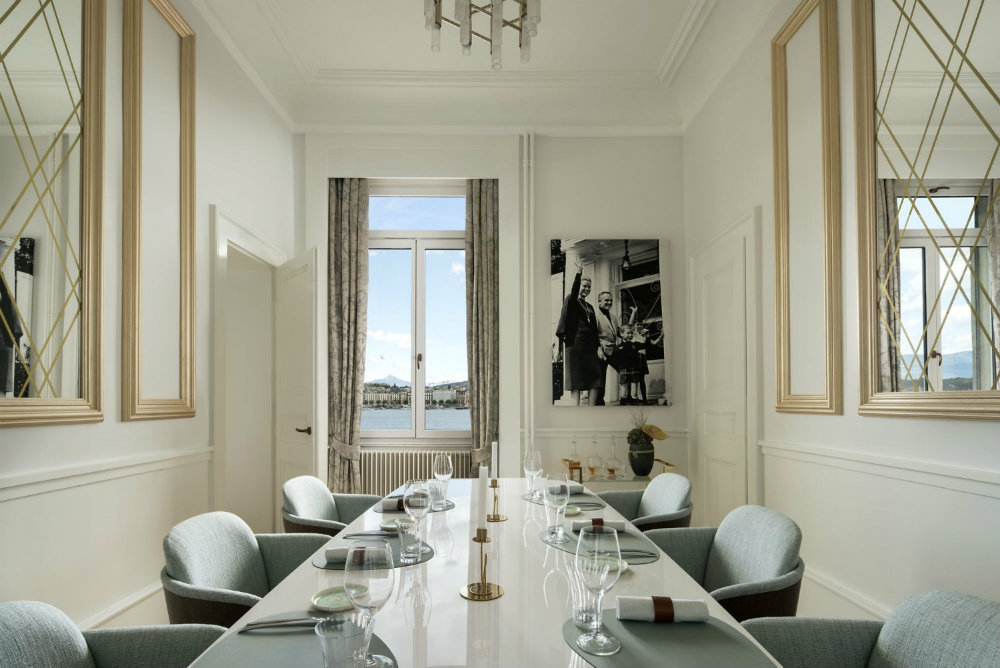 A suite with 1131-square-feet that captures the timeless style of The Princess of Monaco and features incredible details such as gold gilding and art deco embellishments. The entire suite feels very sophisticated, exclusive, and luxurious and guests will feel like royalty!
A color pallet is based in gold and neutrals with a few color accents grants a glamorous style to the room. The amazing crystal and brass lamp over the bed in the master bedroom is Empire Suspension by LUXXU. The suspension inspired by the Empire State Building is an exclusive fixture made with layers of brass and crystal glass. Discover more about it here.
The suite's big bay window concept provides both spectacular views and tons of natural lighting.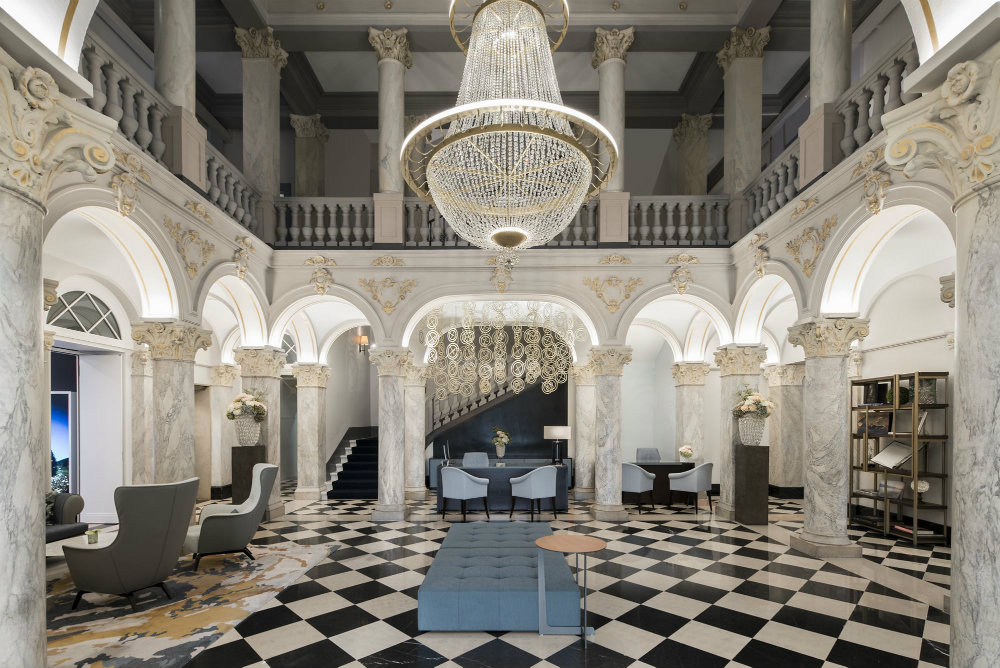 The renovation was done to the entire property, from the atrium to the 74 bedrooms of the 1865 hotel! With the new opening, it also introduced new culinary experiences, a Nordic-fusion concept restaurant named Fiskebar and the all-day Living Room Bar & Kitchen. It also offers the best Swiss chocolates by the master Philippe Pascoët.
The Grace Kelly Suite at The Ritz-Carlton Geneva is undoubtedly one of the most beautiful suites in luxury hotels!
If you enjoyed this article about The Amazing Grace Kelly Suite At The Ritz-Carlton Geneva, you can also find more interior design inspirations in our Pinterest boards and Instagram page.