TOP 20 INTERIOR DESIGNERS FROM ATLANTA=> Atlanta is home to thousands of interior design creatives. Considering it's home to the world's busiest airport, it's no wonder Atlanta is a hub of fresh ideas. There is collective respect for the region's history and cultural traditions, but also for technological advances, the progressive nature of its people, growing corporate climate and increasing sensitivity to sustaining the environment. The following interior designers and interior design firms were chosen for their creative and high-end work in Atlanta residences, their recognition and prestige and their mission-driven and client-centered approaches to design.
#1 – Amy Morris
Amy Morris creates artful, tradition-steeped interiors that function beautifully in the modern world. Since founding Amy Morris Interiors in 2005, this Atlanta-based designer has built a collaborative, client-centered practice dedicated to shaping residential environments marked by warmth, simplicity and seamless continuity between past and present. The firm's work is showcased regularly in regional and national design publications.
#2 – Balanced Design
The work of the interior designers behind Balanced Design speaks for itself thanks to a studied hand at creating deluxe spaces featuring fresh takes on everyday glamour and savvy home decor. Plus this interior design firm is often celebrated for championing environmentally sustainable materials and practices to reduce their footprint during and after the design process. And that's awesome!
#3 – Carter Kay
When looking for contemporary twists on traditional decor, it pays to carefully consider the body of work of one of the best interior designers Atlanta have on view – Carter Kay. And with over 30 years of premium decor projects under their belt, Carter Kay is a notable interior design firm for their skill and expertise at giving residences breathtaking refreshes that highlight the best in design styling.
#4 – CG Interiors Group
One of the most eclectic-minded interior design firms in Atlanta, CG Interiors Group's portfolio is as rich and varied as the city of Atlanta is itself. Specialties include high-rise and single-family home renovations, custom kitchen and bath design, and full-home decorative solutions. Whether you're looking for some extra cozy touches, a new home office or a complete redo, they would be excited to work with you.
#5 – Decor Aid
Décor Aid has elevated the art of interior design throughout the metro Atlanta area with a seamless approach to projects big and small. As one of the nation's leading interior design firms, Décor Aid has transformed the industry by making luxurious design effortless and accessible. Décor Aid's inspiring home makeovers have been celebrated as life-enhancing works of art by the best interior decorators and have been featured in ELLE DECOR, House Beautiful, New York Magazine and more.
#6 – Erika Ward
Erika Hollinshead Ward is an award-winning, published interior designer and the founder of Erika Ward Interiors, a design firm and showroom specializing in a contemporary meets classic interior design aesthetic. Since the firm's inception in 2006, Erika Ward Interiors has grown exponentially and thrilled countless design clients with her team's attention to detail and client-focused services. In fact, over eighty percent of her business is from repeat clients and referrals.
#7 – Habachy
Michael Habachy, owner of Habachy Designs, has created luxury interiors for decades. He attributes his success to passion, strong work ethic and positive relationships with clients. The firm's designs have appeared in several publications — local, national and international. One of Habachy's projects was chosen to appear on the cover of Trends Magazine, and another was featured in the Museum of Design Atlanta.
#8 – Jeffrey Bruce Baker
Jeffrey Bruce Baker is a full-service architecture, interior design and design-build firm located in Atlanta. Known for its modern designs, the firm was founded in 2009 by Jeffrey Baker. Since then, its designs have popped up in Metropolitan Atlanta, Maryland, North Carolina, Florida and Mexico. Jeffrey Bruce Baker is NCARB certified and works on projects ranging from luxury residential to restaurant, small business and hospitality.
#9 – Joel Kelly
Joel Kelly began with watercolor. His mother an artist, Joel Kelly was inspired by his early childhood experiences of observing beautiful things appear on paper. He learned to see, rather than look — to study the details, the textures, and the sounds. He learned "to inhabit the place in which you are." From stately to ultra-modern, Joel Kelly Designs is one of the most interesting interior design companies in Atlanta as their portfolio features a dramatic range of projects within various design styles.
#10 – Kat Nelson Designs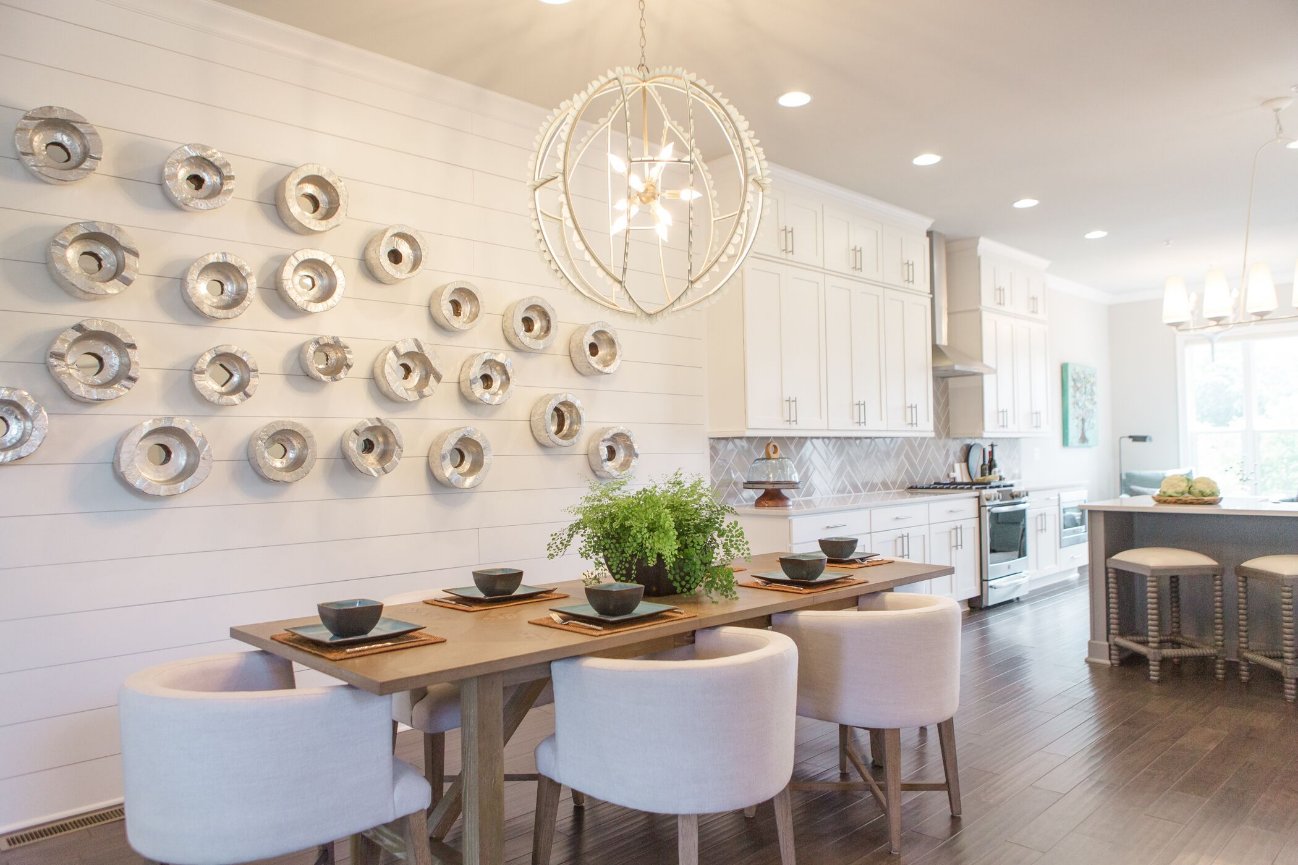 Designing bespoke sanctuaries for busy modern families is Kat Nelson's forte. Through contrasting textures, shapes and styles, she creates interiors that feel naturally beautiful and effortless. Although these homes are welcoming and undemanding, Kat and her local Atlanta interior decorators are meticulous on every point and item chosen to turn houses into homes.
#11 – Melissa Galt Interiors
Selected for her fame, acclaim and high-end design projects, Melissa Galt, great-granddaughter of legendary architect Frank Lloyd Wright, has 20 years of experience in Atlanta's interior design business and community. Galt measures the success of her designs by positive changes taking place within her clients' personal lives during, or following, her design projects.
#12 – Minhnuyet Hardy
Mixed metals, layers on layers of sumptuous textures and eclectic items make up every interior by Minhnuyet Hardy, from hallways to bedroom design and beyond. Her interest in history and years of travel experience certainly shine through in her designs. Aboveº creating interesting spaces that tell her client's story, Minhnuyet also excels in meeting tight deadlines. The reason for this lies in her continual contribution to Atlanta Luxury Rentals. This high-end real estate rental business requires a steady influx of simple, glamorous and serene interiors.
#13 – Nandina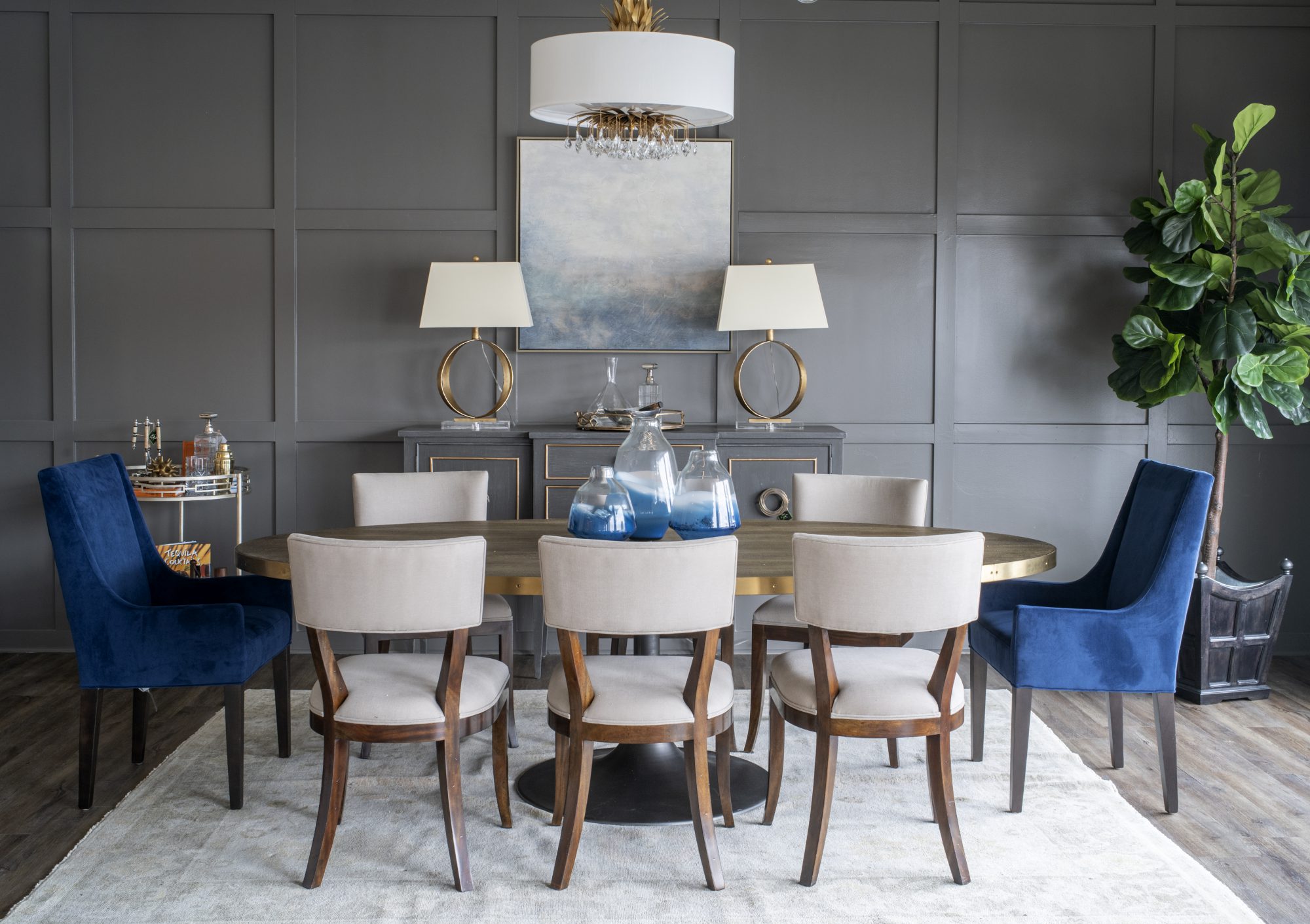 Co-owner, interior designer and Director of Marketing Susan Victor says that "great interiors are defined as much by emotions as they are by beauty." Nandina Home & Design works with decors that include traditional, transitional, eclectic and contemporary. Victor is joined by co-owners/designers Sue Shannon and John Ishmael, as well as Lead Designers Michelle Merritt and Jessie La Falce. The team's Atlanta office, which opened in 2010, is run by John Ishmael, bringing to the firm more than two decades of combined interior design experience.
#14 – Nishi Design Studio
As "curators of holistic maximalism", Nishi Design Studio takes on more than meets the eye to give clients a home that is not only beautifully furnished but also houses positive energy. Nishi's modern east meets west fusion is inspired by Nature and the intrinsic essence of her clients. She aims to create interiors that inspire stories and in which people flourish. As one of the top Houzz interior designers in Atlanta, Nishi Design Studio not only provides an impressive service, it is also reliable and backed by experience.
#15 – Peace Design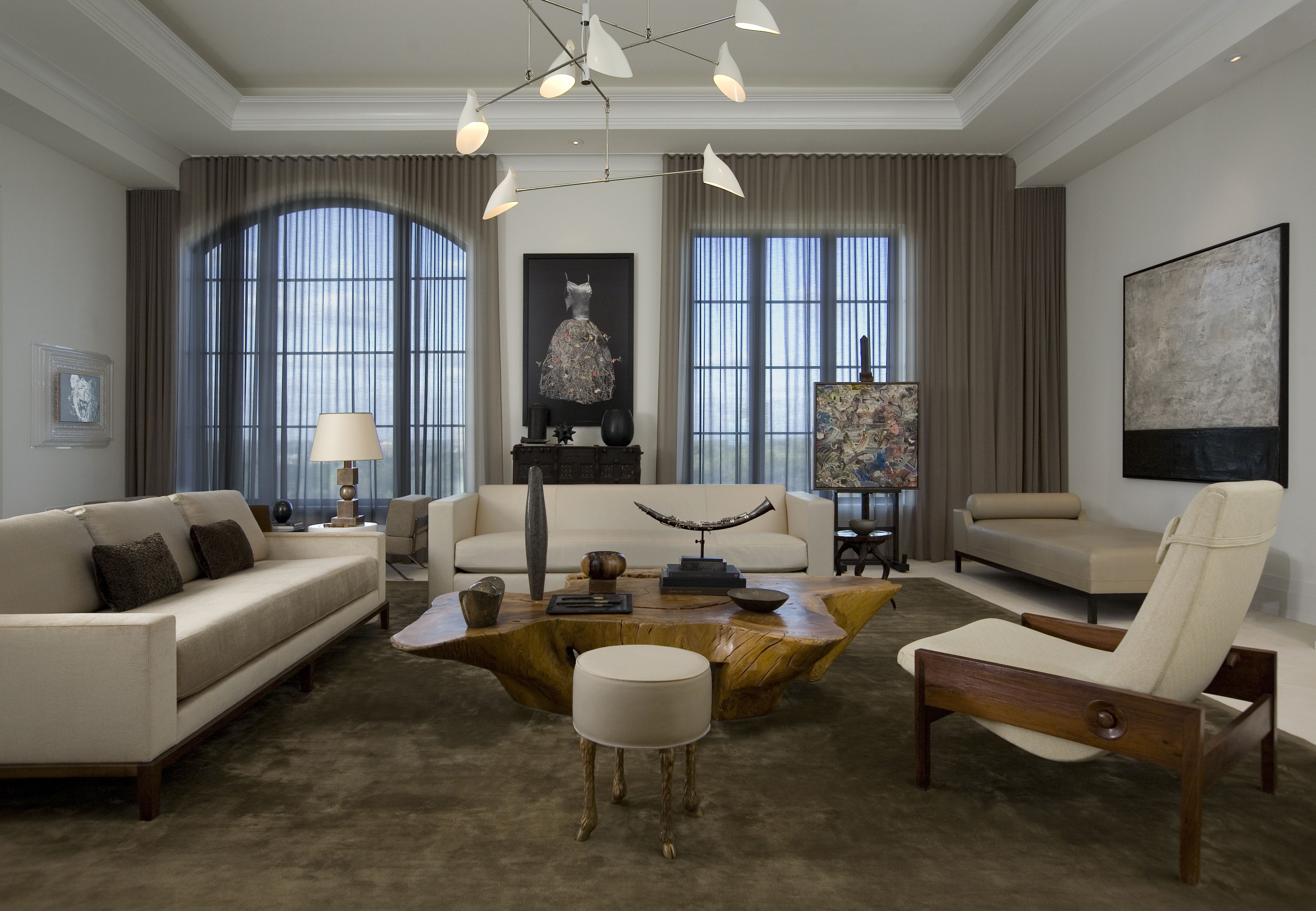 William Peace, the founder of Peace Design, has 25 years of experience in the interior design world. Famous for his sophisticated and peaceful interiors, the firm creates detail-oriented designs whose every element — each color, texture and type of light — is thoughtfully aligned into what becomes the backdrop to a given client's lifestyle. Pulling inspiration from worldly and natural beauty, like Montana mountains, Parisian cafes and Rothko's works of art, the firm creates spaces that express clients' tastes and make clients' lives more comfortable.
#16 – Pinneapple House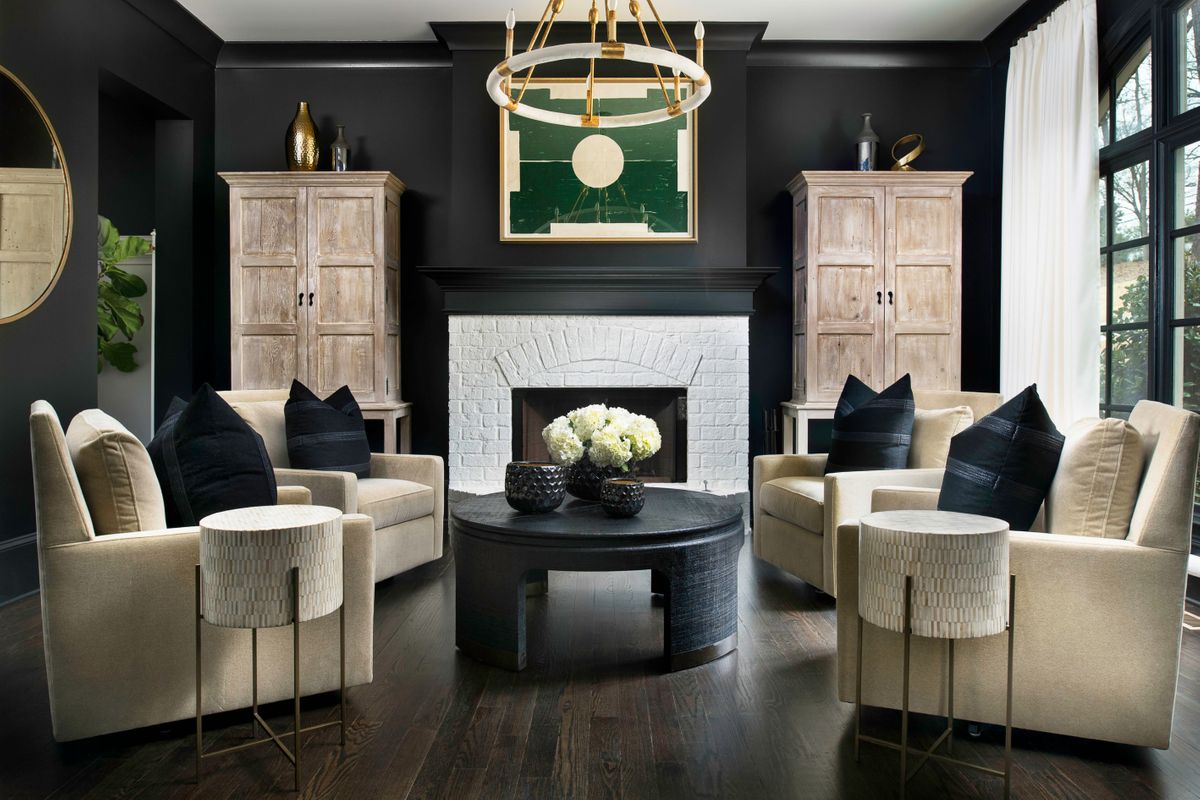 With over 35 years of distinguished projects under their belt, Pineapple House is often considered one of the most remarkable in Atlanta and for good reasons. Handling everything from renovations to single room refreshes, this team of modern interior designers are equipped to deal with big or small projects with authority and confidence. Projects range from decorating to new construction, in locations worldwide.
#17 – Robert Brown
Robert Brown is nationally renowned for his clean, classic interiors that meld luxurious finishes and furnishings with a mix of contemporary art and antiques to create rooms that are layered, timeless and refined. After a distinguished career in the men's fashion industry, Brown now turns his focus on creating well-tailored and highly edited interiors for his clients, as well as curating the inventory for his shop, Townhouse.
#18 – Rooms Revamped
Rooms Revamped Interior Design is led by Robin LaMonte, known for creating spaces that are beautiful, comfortable, personal and revealing of each client's story. For 15 years, she has designed homes, condos, vacation homes, kitchens and bathrooms primarily in the Atlanta area, but also in Hilton Head, Florida, New Jersey and New York. Her work has also been featured in a number of magazines, including Atlanta Homes, Atlanta Home Improvement and Homes & Gardens.
#19 – Sherry Hart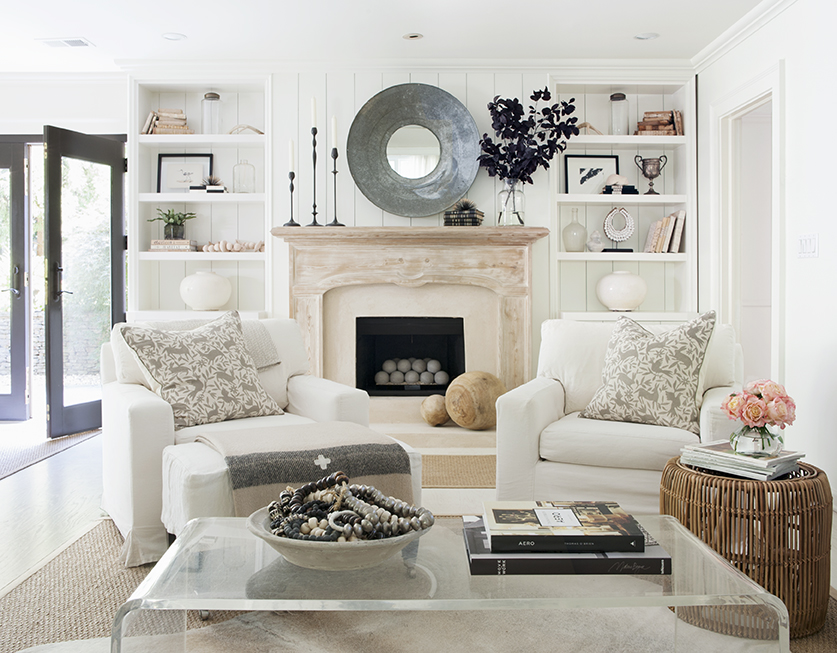 A look through Sherry Hart's stunning portfolio is quick to illustrate her deft hand at creating lush, layered home decor energized with subtle nuances and hints of the exotic for the best in luxurious interior design. When looking for top interior designers in Atlanta to create a plush, enviable home chock full of intriguing interior design, we can't think of a better local resource to consider. To create your own decadent oasis, we suggest Sherry Hart!
#20 – VRA Interiors
Founded by Vanessa Mitchell and Reem Tomeh in Atlanta, VRA Interiors team has a combined 10 years of experience in interior design. The firm's mission is to create places where clients love to live, and the team achieves this through listening to clients' needs, expectations and desires, then seeking entirely creative and new ideas to meet them. VRA Interiors sees any given client's history, experiences and lifestyle as the greatest resource to inspiration.  
< ?php get_footer(); ?>
If you enjoyed this article about the TOP 20 INTERIOR DESIGNERS FROM ATLANTA, you can also find more interior design inspirations in our Pinterest boards and Instagram page.