New Luxury Lighting Designs you need to see – discover the latest lighting fixtures added to LUXXU's magnificent lighting collection.
LUXXU has just released new items into the incredible luxury lighting collection! And you need to see them. Scroll down to learn more about each of these new designs and how you can incorporate them into your own interior design projects!
Each and single one of these new products was thought to the last detail, and only through a combination of the best high-end materials, luxury finishes, and production techniques could these impressive designs come to life.
Take a look for yourself!
Drawing inspiration from one of the most unusual planetariums in the world, the Tycho Brahe Planetarium in Copenhagen. The chandelier with the same name is a layered lighting fixture made of the combination of high-quality gold plated brass rings and ribbed crystal tubes. Highly decorative and very elegant, the Tycho fits perfectly into modern settings, and it's ideal for high-ceilings.

Although the inspiration for this suspension is still a myth the elegance present in every detail is very real. Brought to life through the combination of lush crystals and high-quality gold plated brass, the Babel II is the perfect fixture for bars, hotels or private dining rooms. Its shape allows the creation of exquisite lighting installations through the combination of multiple of these delicate-looking suspensions.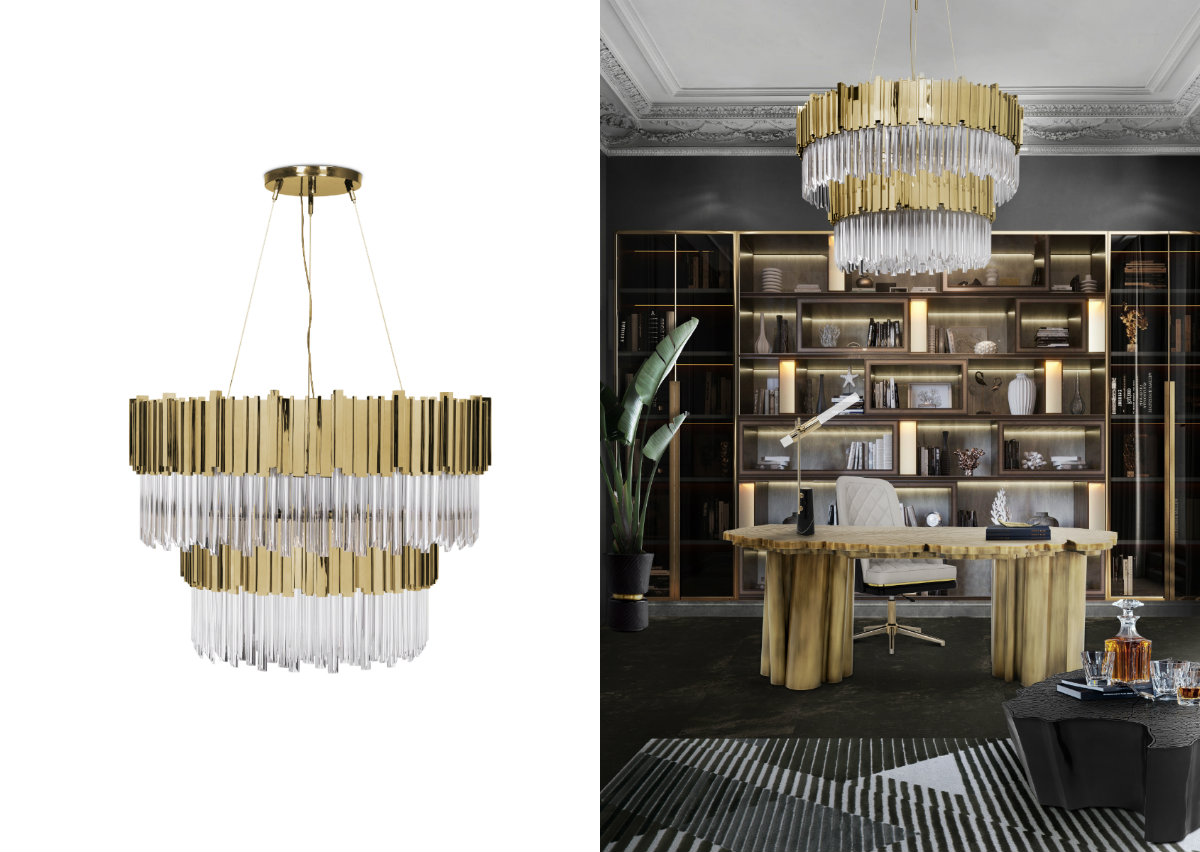 Born from the iconic lines of the Empire Collection, this glamorous and extravagant lamp is the ultimate blend of classic and modern design. Layers of vintage-inspired crystal glass and gold plated brass grant this lighting fixture a unique vibe, fit for the most incredible interiors.
They say luxury lives in the details and we couldn't agree more.  Born from a collection that never ceases to inspire us to create more, this new design is an elegant lamp that brings harmony into any interior! It's made of brass and crystal glass and features a decorative brass frame and accents. Install it in pairs for the ultimate look!
You might also like: 13 DAZZLING INTERIOR DESIGNS THAT HIGHLIGHT STATEMENT CHANDELIERS
Follow us on Instagram for daily news on our new luxury lighting designs