Best Interior Design Projects in Abu Dhabi=> It's established worldwide, how Abu Dhabi has the most extravagant interior design industry. Modern Chandeliers Blog has even made a curated selection, featuring the best Abu Dhabi Interior Designers! But because actions speak louder than words, their interior design projects are without a doubt worthy of a list of their own. Without further do, meet our picks for the most exquisite Interior Design Projects in Abu Dhabi!
Al-Manzool Interiors
Founded by Engineer Eman Orphally in the early 90's, Al Manzool is an Abu Dhabi based firm is a full-service, medium-sized architectural, planning and interior design company. One of the best projects by this firm is this timeless Luxury Apartment project they worked on in 2015!
Arco Interiors
Arco Interiors is a specialist in interior solutions providing full-scope turnkey interior design, fit-out, and furnishings. Being built at the top floor of the Middle East's first disc-shaped building was almost impossible to build this luxurious and extravagant dental clinic. With the experience, expertise and dedication they turned this space into a fun colorful dental clinic!
Bluehaus Group is a leading design consultancy firm holding multi-disciplined Architectural Design, Interior Design and Engineering Design consultancy skills that delivers experience and innovation to partners and customers. This Jetex Dubai World Central VIP Lounge designed by the group only confirms what people expect: nothing ordinary, a very distingueshed style and functionality.
Dewan Architects + Engineers
Dewan Architects + Engineers has been at the forefront of the Middle East's booming architectural and engineering design sector for almost three decades. This Project plot is located on Reem Island and it is centrally located in Shams and directly fronts the main access road to the southeast and secondary road on the southwest with a canal on the northeast
Discover more: TOP INTERIOR DESIGNERS FROM LISBON
Pullcast Abu Dhabi Villa

Inspired by the culture and the amazing architecture from Abu Dhabi, Pullcast was chosen to complement the Main Door of a new Villa in Abu Dhabi with the Roman Door Pull. Roman is a Piece inspired by the Brass work done in the 6th and 7th centuries by the Roman empire. Almost 90% of artifacts from Egypt were made of brass, and they learned how to work this material like no other. With a beautiful silhouette, this Door Pull fits perfectly in any setting.
Discover more: TOP INTERIOR DESIGNERS IN GENEVA – THE MOST WONDERFUL ONES
A mid-century modern ambiance filled with all the required elements: neutral colors, clean lines, and of course, the best selection of mid-century modern lighting and furnishings. Inspired by the showstopping Shard London Bridge, this chandelier is a unique piece whose powerful design is akin to a work of art. This project is a lust of gold, marble, and grandiose details.
Also in the EUE we found other amazing projects for you to see!
Check out our New product: Shard Chandelier
Middle East Residential Project by Zorka Studio

"The scale at which the Middle East's architectural and design offering has grown over the last two decades is down to the endless creativity and endeavor of the region's buzzing design community." This project was designed by Zorka Studio and used Delightfull's Coltrane Chandelier
LUXURY CONTEMPORARY INTERIOR by Celia Sawyer and Luxxu Modern Design & Living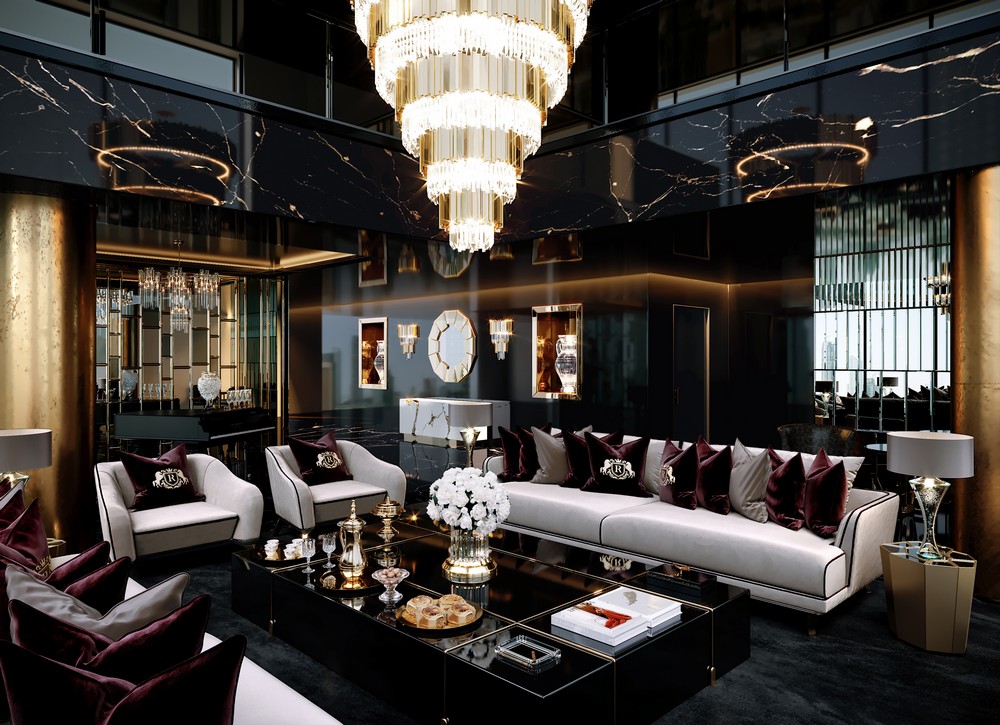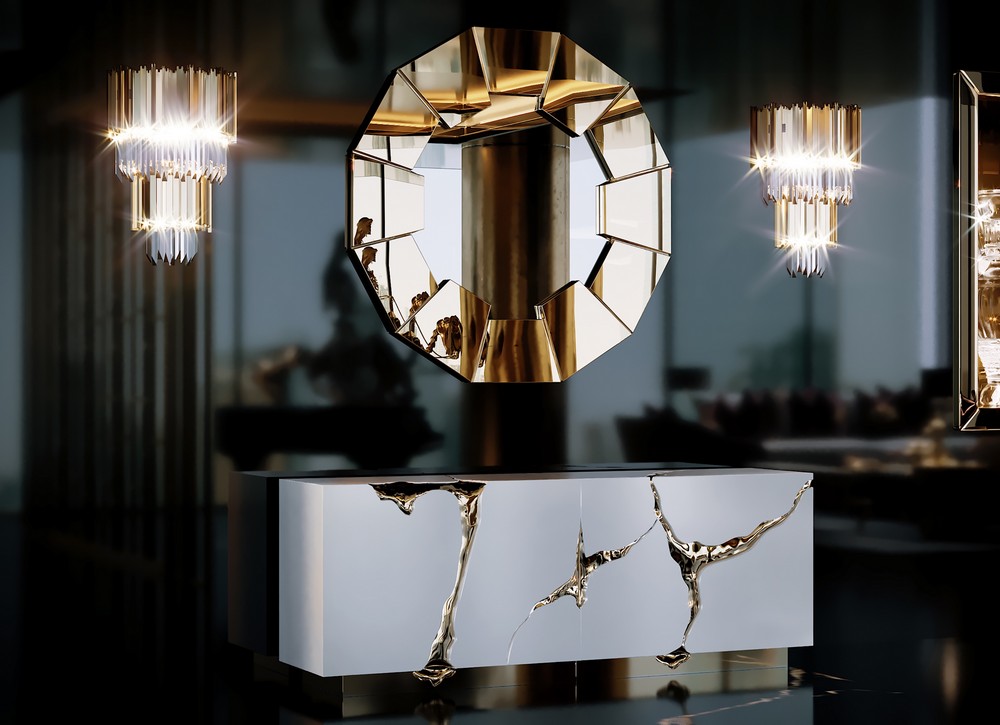 Like always, this living room interior designed by Celia Sawyer is extraordinary by its luxury and glamorous. Starting by the Empire Chandelier, by Luxxu, that is, without a doubt, the biggest focus points of this living room. To wrap up all the gold accents is the Darian Gold Mirror, also by Luxxu, that is simple yet a unique luxury item that captures both the functionality of a mirror and the splendour of an art piece.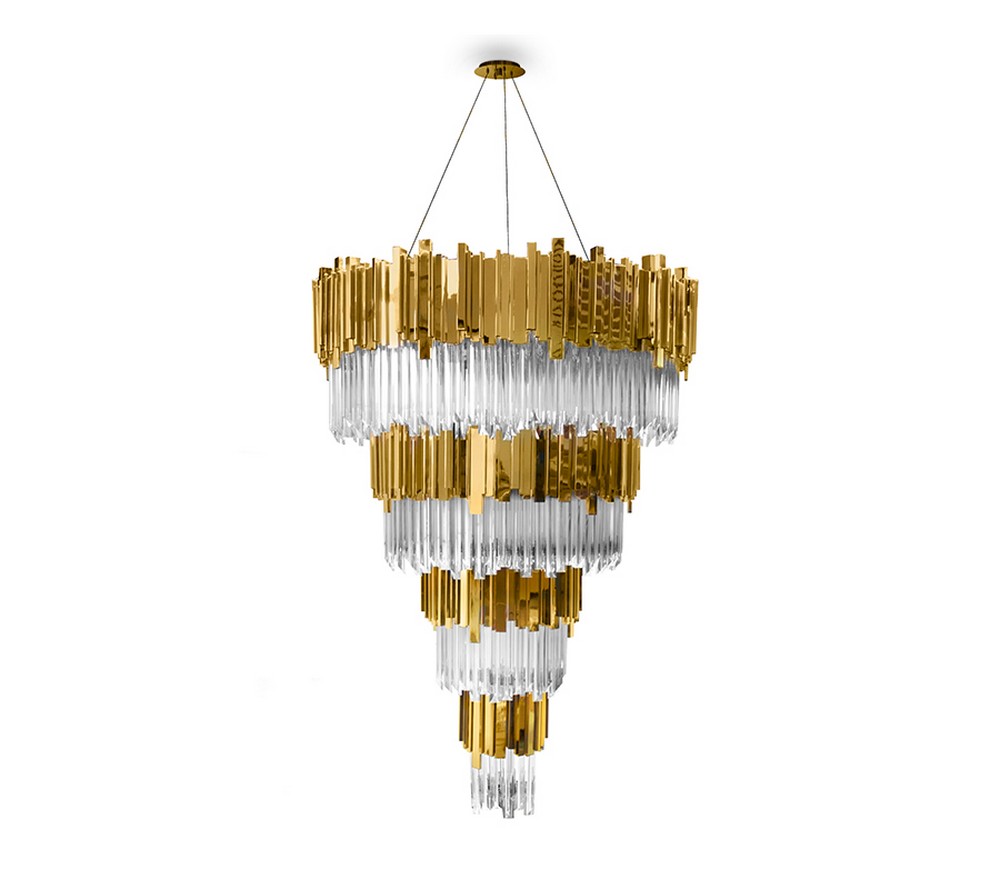 The project also features Lapiaz Sideboardone of Boca do Lobo's iconic design pieces, and the Empire walls from luxxu, as well as the Burj chandelier, inspired by one of the most stunning hotels in the world, the Burj Al Arab.
< ?php get_footer(); ?>
If you enjoyed this article about the Best Interior Design Projects in Abu Dhabi, you can also find more interior design inspirations in our Pinterest boards and Instagram page.